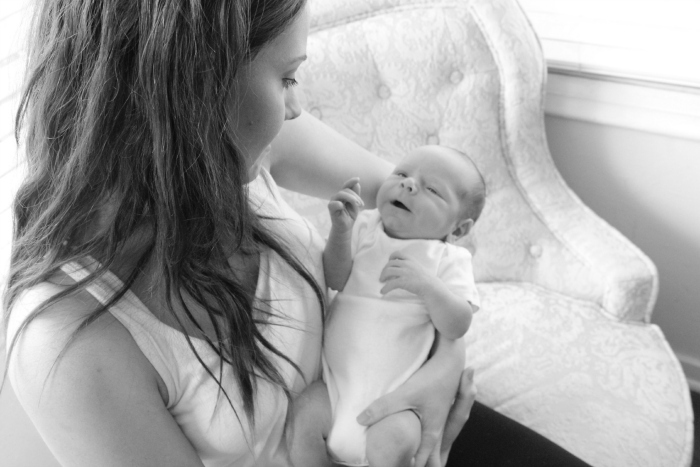 I breathe you in. Every single inch of you. You are soft and smooth and small and lovely and I can't get enough of you. My baby boy.
And they all keep telling me, "it goes by so fast." And what do I say to that? I look at them with my tired eyes and disheveled hair and I nod and give a little smile, but really I don't know. I have no idea. Because for me, the "it" (you know, the one that goes so fast) is still my present. It's my life. It's all I know right now. And some days go as slow as molasses.
But that saying is so true: The days are long but the years are short. Yes, I can see how it does go by so fast.
So I pick you up in my arms. I rock you back and forth. I let you fall asleep on my chest, against all of the expert's advice. There is so much advice out there, too. But it all contradicts itself, doesn't it? And really, who cares what they say? Who are "they" anyway? These experts can tell me to put you in your crib awake. They can tell me to stop rocking you, to never nurse you to sleep, to leave you to cry for hours on end. Those experts sure like to tell me what to do.
But they don't know me. They don't know my baby. I guess no one told them that it goes by so fast…
…Read the rest of my serenade to my baby boy over at mom.me.
xo