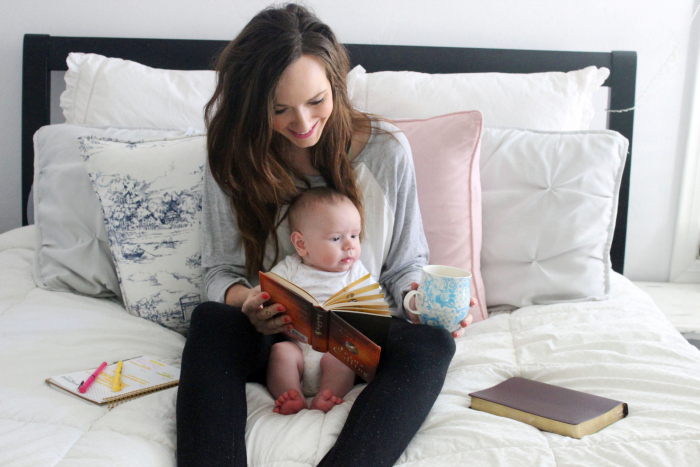 So here's a shocker: I love coffee. No? Not a shocker? I guess I do talk about my love of coffee quite frequently, but really, since having Sam it has only grown. Exponentially. Something about the lack of sleep really makes my daily cup of joe that much more enjoyable. Like, I literally find myself looking forward to my cup of coffee the next morning. No, it's not the reason to get up, but it's definitely an incentive. ;) More than the energy boost, though, is that coffee inspires me. I do my best reflecting in the morning, with a freshly brewed cup of coffee and my planner, bible and notebook. This is my morning routine and this is what starts off my day on the right foot. I'm ready to begin with a smile on my face and tackle all of the tasks on my to-do list as long as I have my little mini "me session" each morning.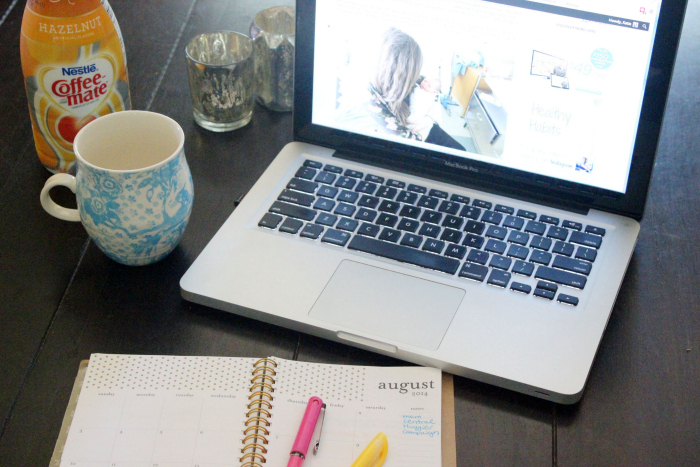 My mornings look pretty much the same: me on my bed with my coffee in my hand, reading my daily devotional and bible verses and writing out my to-do list for the day, usually with a baby by my side. Without this routine, I feel "off." It's what jump starts each day and inspires me to live a balanced life. I never used to be a morning person, but since having Sam my world has definitely shifted! Now I crave my mornings and have found that my best ideas actually come then! Go figure! Of course, coffee is the very first part of my day, since who knows what ideas would come, if any, without it! ;) I am certain that I would be a walking zombie without it. I can't drink it black, though, so I usually either add a splash of milk and some Stevia or just a little bit of Coffee-mate. It adds just the right amount of yummy flavor without adding too many calories!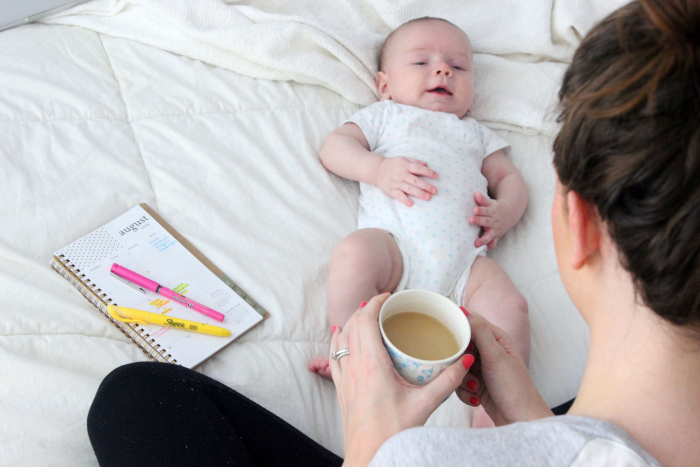 What's your morning routine look like?
Do you drink coffee?
The new David Bromstad designed bottles (French Vanilla and Hazelnut flavors) will be available exclusively at Target stores nationwide.
For more inspired fun, snap a photo of the newly designed bottles and share it on Instagram or Twitter with the hashtag #CMInspiresSweepsEntry for a chance to win a year's worth of Coffee-mate, $500 Target GiftCards, and a signed print from David Bromstad!

xo
GIVEAWAY TIME!
To enter to win 5 mini journals, a pack of colorful pens, a coffee poster and 2 full-value product coupons ($45 ARV) enter the Rafflecopter below! Only open to US residents age 18 and older.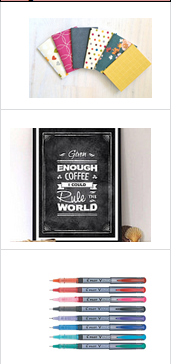 I was selected for this opportunity as a member of Clever Girls Collective and the content and opinions expressed here are all my own.