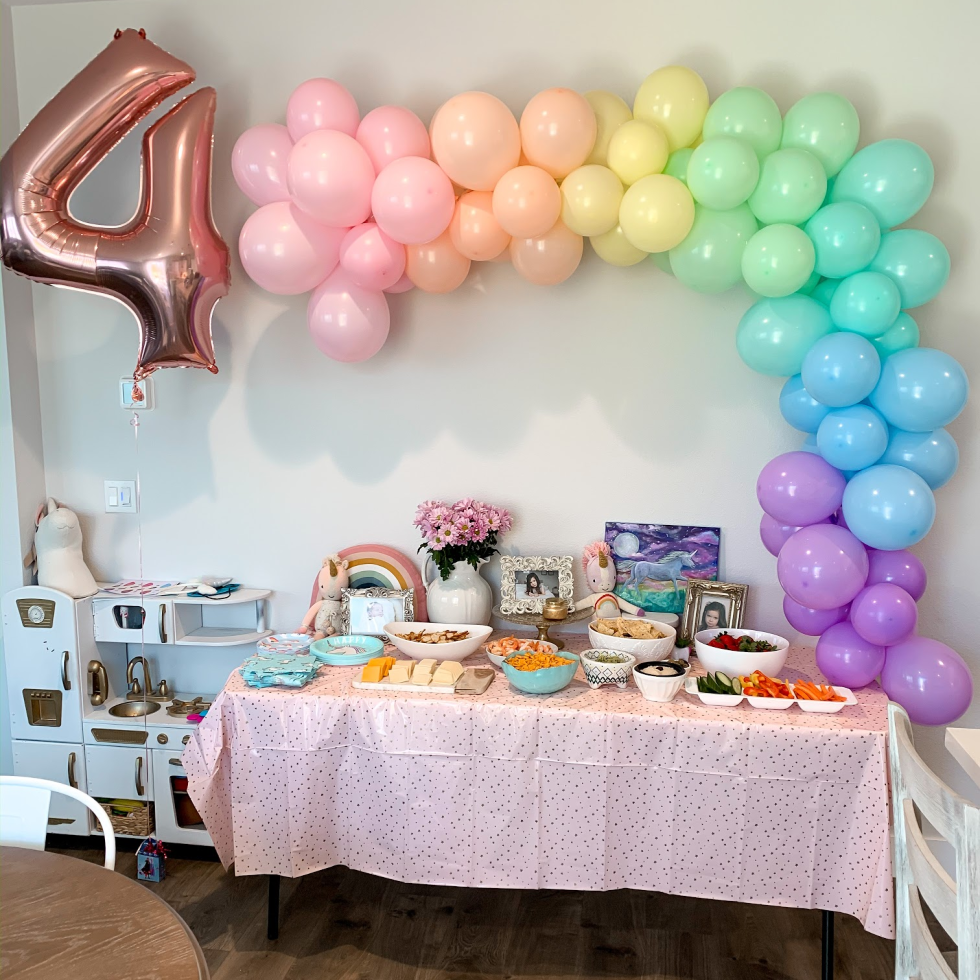 Okay, guys. I made a balloon garland. I was totally thinking it would be challenging, but it was quite the opposite! SUPER easy and actually really fun, and kind of therapeutic? Once I got going, there was no stopping me! I think I'll make one for every party from here on out now. ;) And you can too! Here's my little DIY balloon garland tutorial!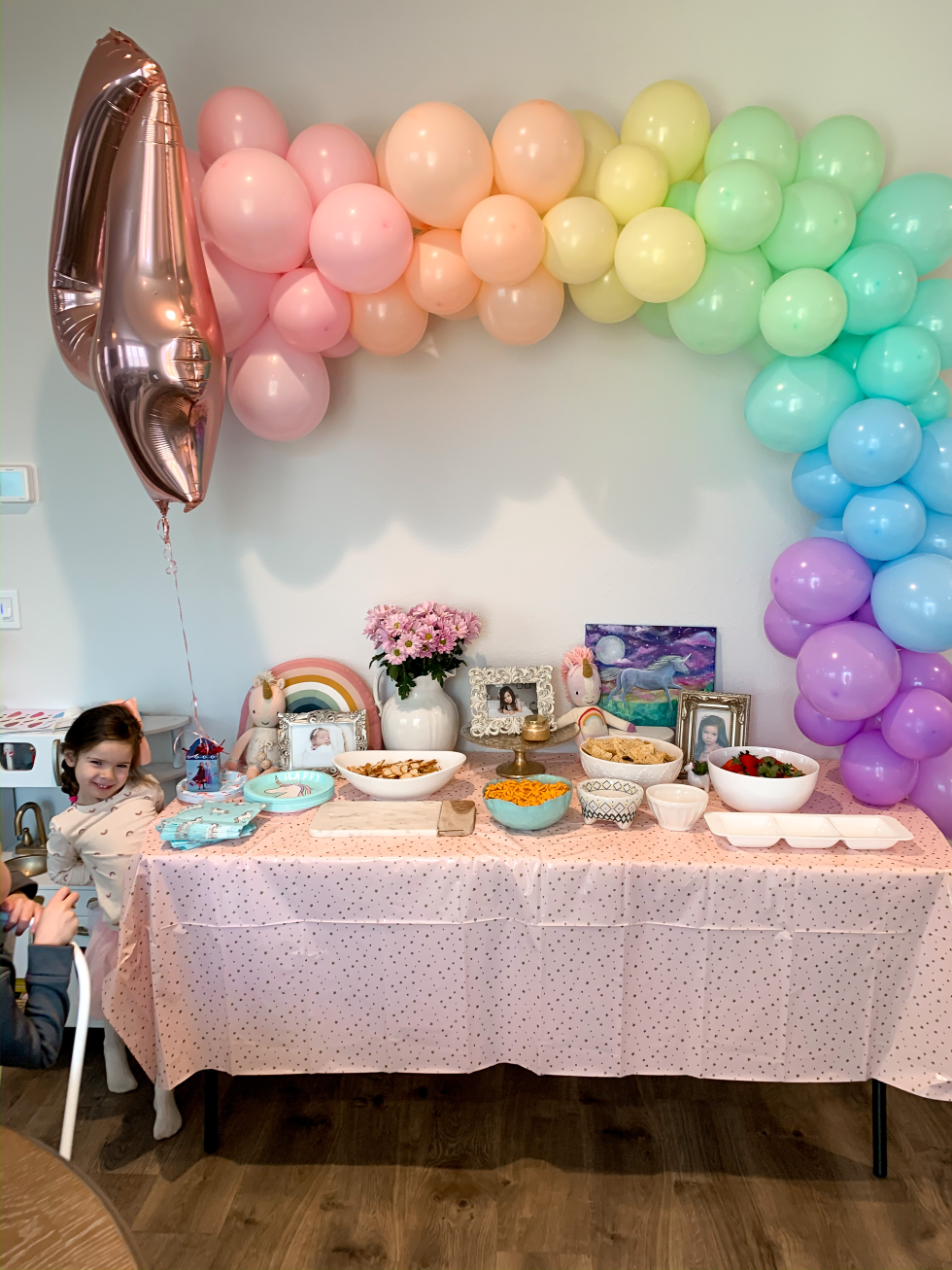 Balloon Garland Tutorial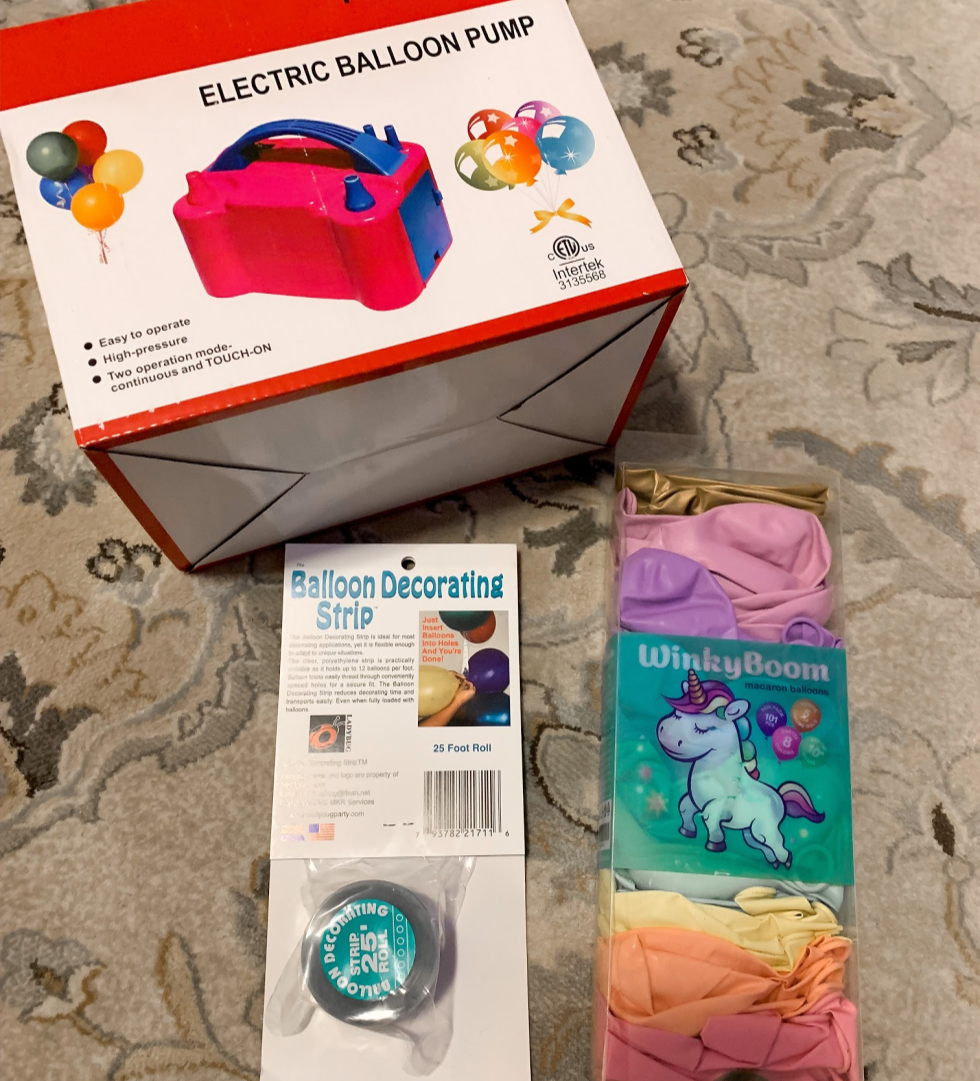 MATERIALS NEEDED:
Electric Pump (makes it so quick and easy to blow up balloons! And you'll need a lot for a good-sized arch!)
Balloons (for the rainbow, I used this pastel pack- BEAUTIFUL colors! My arch was about 60 balloons. Next time I'd make it a little bigger, so I'd say do 75 or so)
Balloon Strip
Twine or Fishing Wire to hang
We used these Command hooks
Packing Tape
HOW TO:
Start by blowing up and tying about 20 balloons. Make sure to have all different sizes of balloons- some small, some bigger. Makes for a beautiful multi-dimensional look.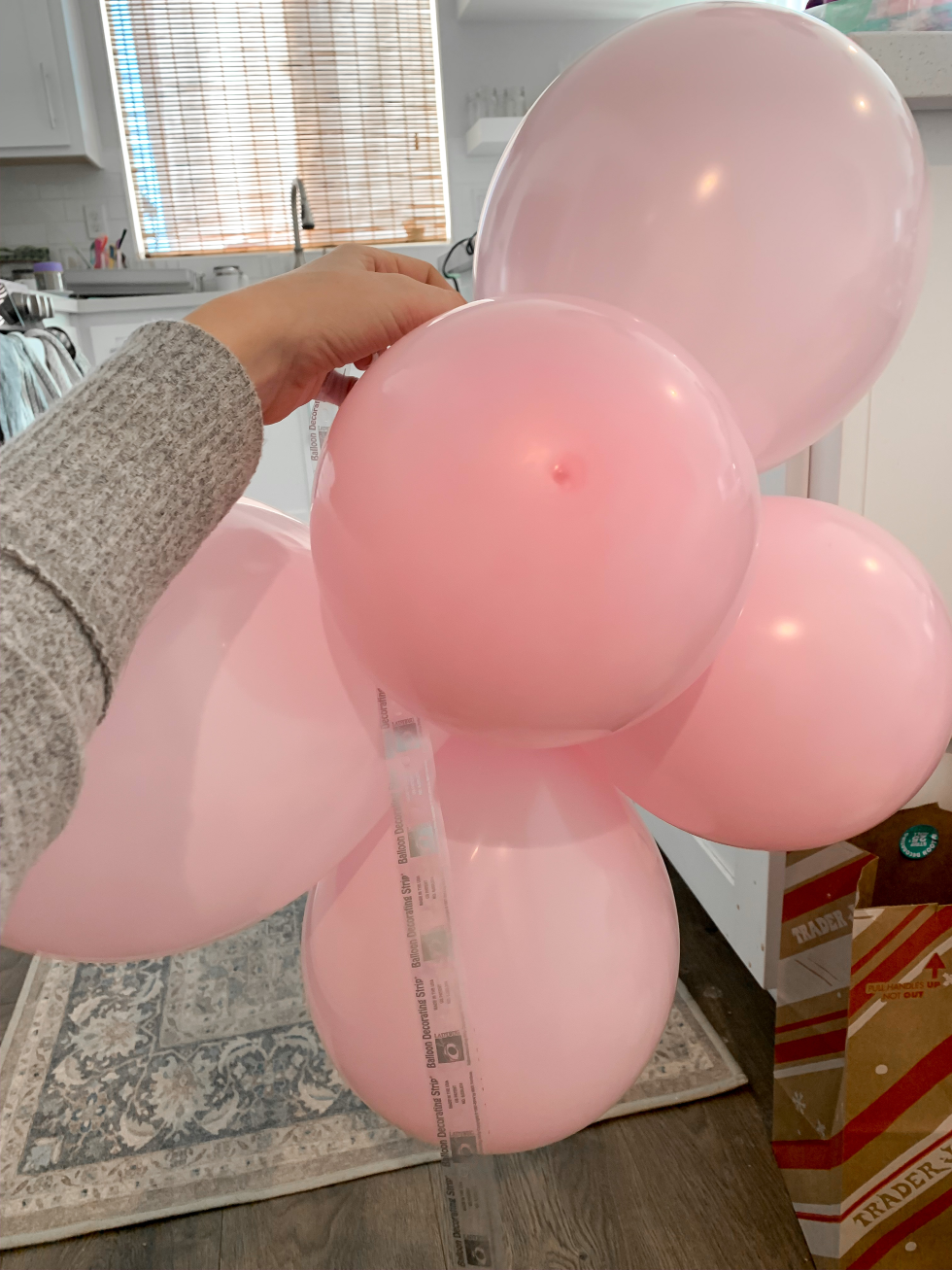 Take your balloon strip and push the nub of the balloon through each hole on the strip, alternating sides. The first hole the balloon will be facing one side, the next hole the balloon will be on the other side, and so on. When they get too crowded and close together, start using every other hole. When they get more space between, go back to every hole. I did about 8-10 of each color for this particular rainbow balloon garland.
It'll take a bit of practice to get the hang of pushing the balloon nub through the hole, but once you get it it's a breeze! Turn on a movie or listen to some music, as this process is super easy but takes some time! From start to finish, this entire garland took about 1-1.5 hours to complete.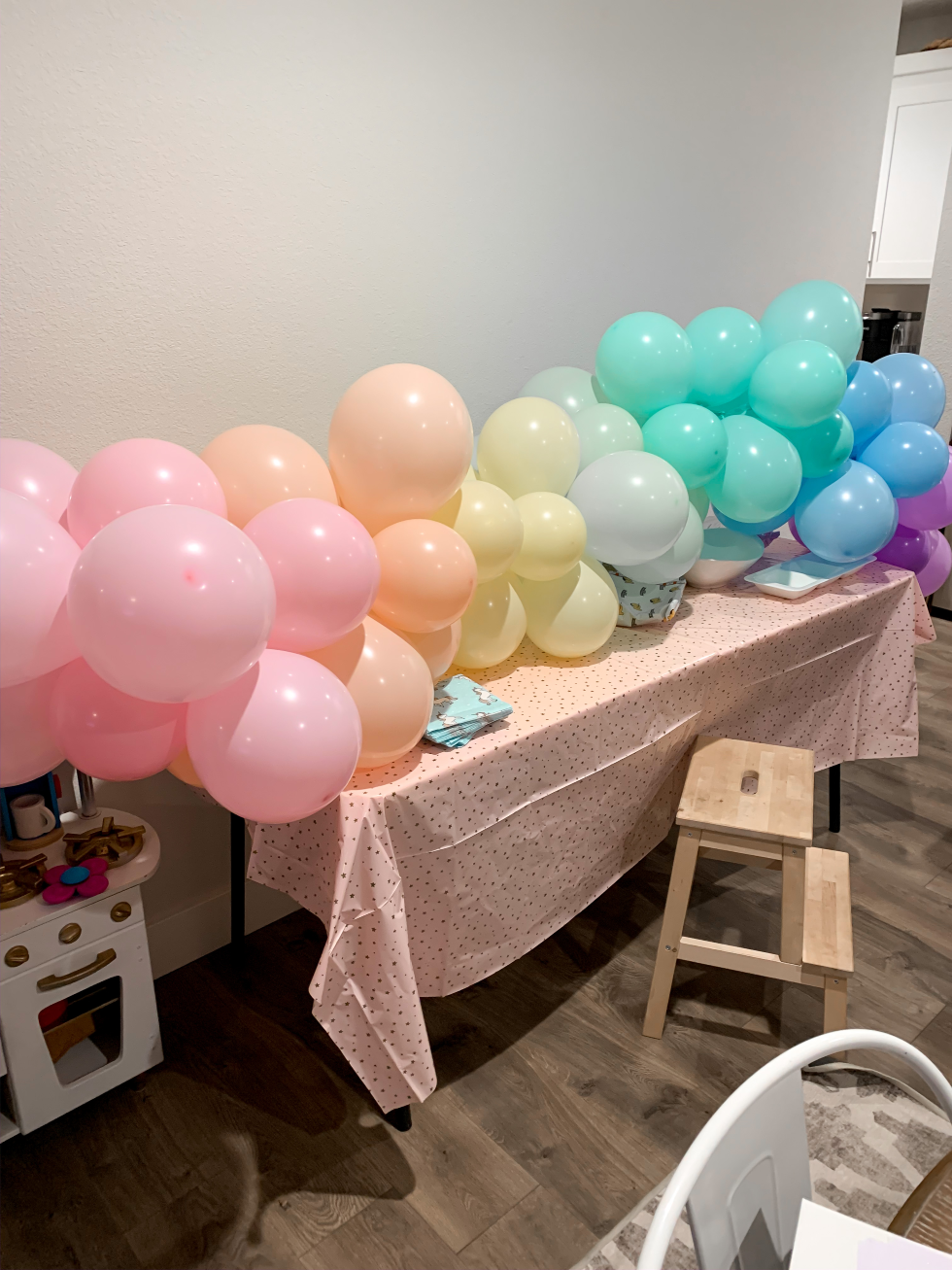 Next up: hanging the garland! Once your arch is complete, take some twine or fishing wire and loop over the strip and hang where you want it. We used command strips on the wall because we didn't want it to be permanent. Just simply tie at the length you want, we used 3 strings at the left, middle and right top of the arch. I love the look of one side draping down, too.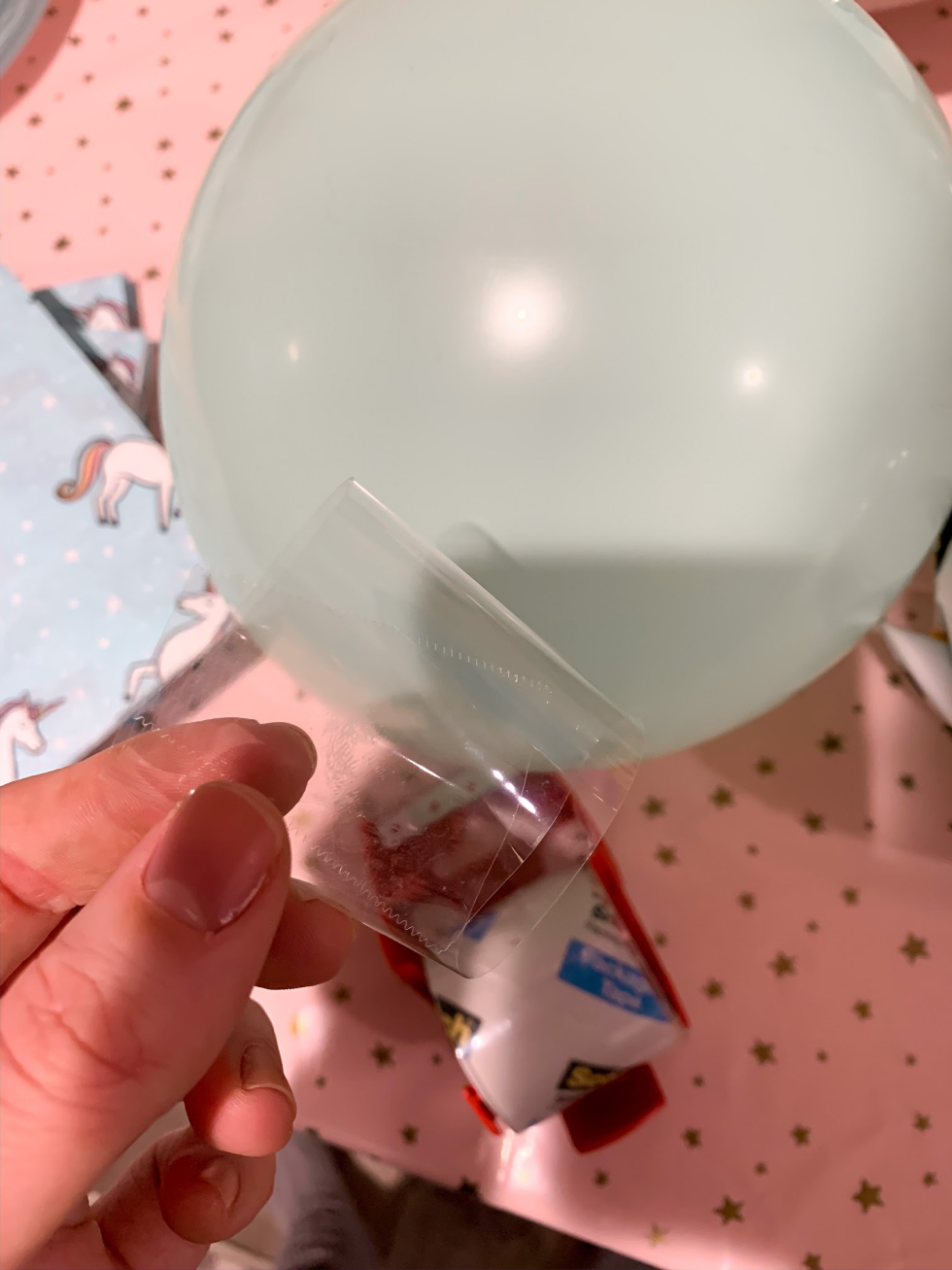 Fill in any bare spots with balloons! Just use packing tape and fold over (pictured) and stick balloon to another balloon on the arch. Packing tape is STRONG, so it's perfect for this, but also hard to remove, so make sure you get it where you want it, the first time. ;)
And that's it! I'm telling you guys: IT'S SO EASY. If you follow this tutorial, let me know! And tag me @katie_did_what on IG, I want to see those balloon garlands!
xo