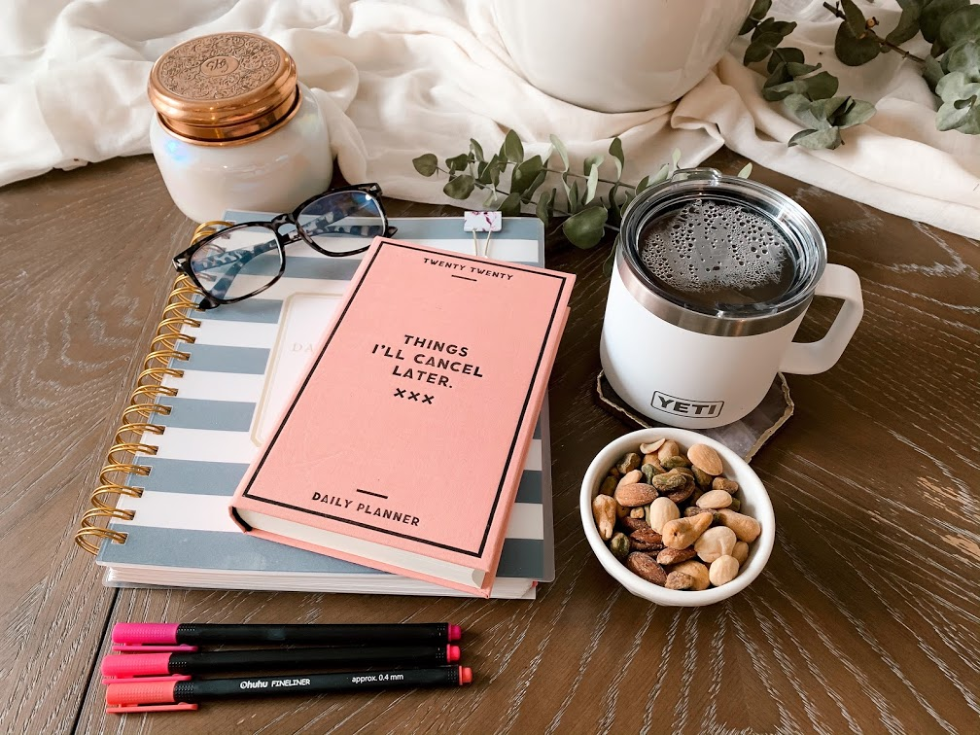 MONTHLY PLANNER | PENS | YETI MUG | CANDLE | BLUE LIGHT GLASSES | COASTER
I did a quick post over on my Facebook page the other day about this topic and it was VERY popular, so I thought I'd do a whole blog post about it!
I didn't make any big, overwhelming resolutions this year. I just want to improve in a few areas- like organization, health, fitness and self-care. Here are some products I'm either using, or eyeing, to help keep New Year's resolutions.
The nice part is that most of these items ship Prime within a day or two, so you can get the help you need- FAST!
TO GET YOU MOVING – HEAVY DUTY
xo