I wrote this review/blog post while participating in the Kids II Blogger Campaign and received monetary compensation and/or free products to facilitate my review.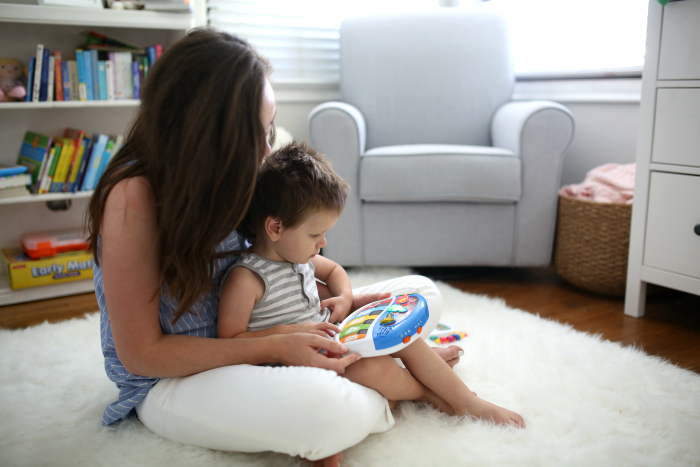 I've teamed up with Baby Einstein today to help promote their 20th birthday! I can't believe it's been 20 years- I'm just stressed enough about little Sophie's FIRST birthday, and that's still 6 months away (but don't think I haven't already started planning for it)! She has been playing more and more with toys, and it is so much fun to watch her discover new things- just as I'm discovering new things (like Baby Einstein) with her! In celebration of their birthday, they have a bunch of free party printables available (Cupcake toppers, Banners, Invitations, photo props and more)!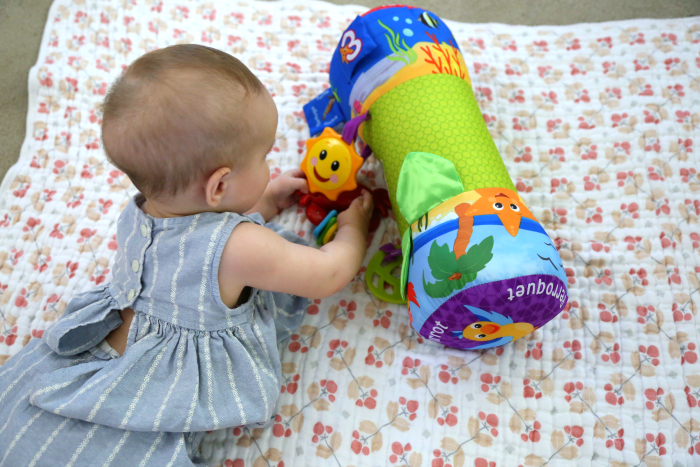 I loooove playing with my kids and watching them play with new toys. It's probably one of the very most fun parts of being a parent, to be honest. Sure, having these little beings that YOU created and brought into this world and are somehow also keeping alive (say what?!) is incredible in and of itself, but having kids is also just a really great excuse to act like a kid again yourself. And how fun is that?!
There really is no greater joy than seeing the world through the eyes of little ones. Singing silly songs, dancing like a lunatic, blowing bubbles, reading your favorite classic children's books over and over and over, playing chase, spinning in circles, building blocks, using your imagination- it kind of feels like that all gets lost somewhere in the journey to becoming an "adult." And how boring is that?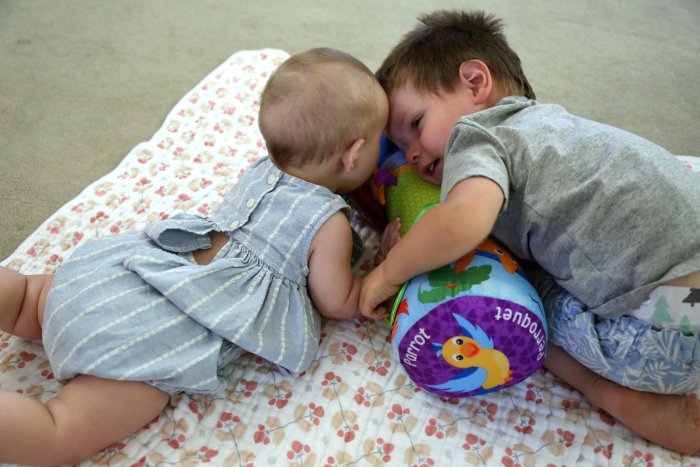 Something that I find amazing and exciting and so important: children learn by playing. I mean, isn't that so cool to think about?! Play isn't just a fun thing that kids want to do- it's a necessary thing that kids need to do in order to grow and learn! I just love that. It makes me so happy, that something so innate is that way for a very good reason.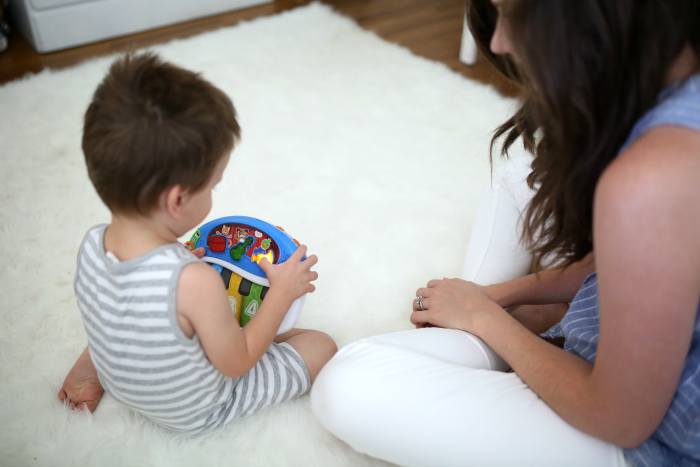 We love Baby Einstein toys because they aren't only really fun to play with, but they encourage discovery too! Since playing is how kids learn the best, might as well take it to another level! And that's just what they do. Clearly, Sam is a BIG fan of the toys- and Sophie, too! :) Sam will just pick up the little toy piano or guitar and bring it over to me so we can make music together! As a musician myself, this makes my whole world every time he gets joy from playing music!
Also, while I really love actively playing with my kids, one of the great things about these toys is that they're easy for them to play with on their own (they don't need any help operating them) and thus they can also play independently for a while so that I can get some things done, too. It's so cute seeing them play with them together already, too. Ahhh sibling love. :)
p.s. This little radio is one of our holy grail of baby products (I even featured it as a baby registry must have!) – both babies have loved it and it is a life saver as a car toy to calm down those tantrums, too! HIGH FIVE for that!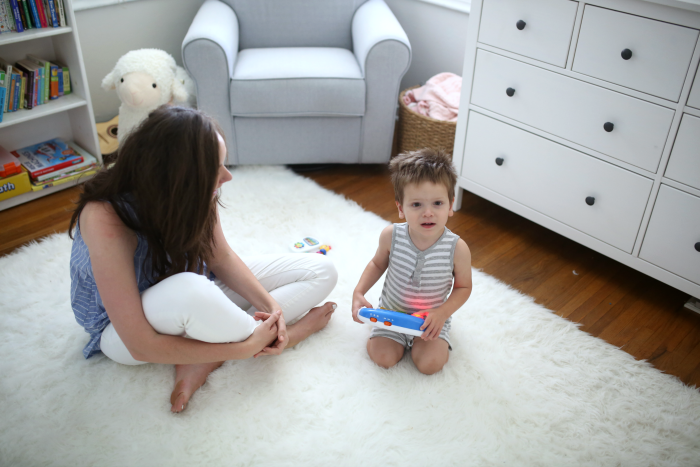 So here's to finding our inner child again. Here's to getting down on the floor with our kids and playing, teaching, learning and growing, together! Because, yes, we have a lot to teach them, but gosh do they have an endless amount to teach us, too. :) And isn't it amazing how much they learn and grow in just their very first year here on earth?! It's incredible- and also I've noticed, goes wayyyy too fast (especially the second time around)!
Speaking of that first year, Baby Einstein has shared how to plan your baby's 1st birthday, and some fun printables! Also check out some party ideas here! They are having an awesome giveaway on their Instagram page! And we're hosting one here, too! YAY!
We're giving away a whole Baby Einstein 1st Birthday prize package!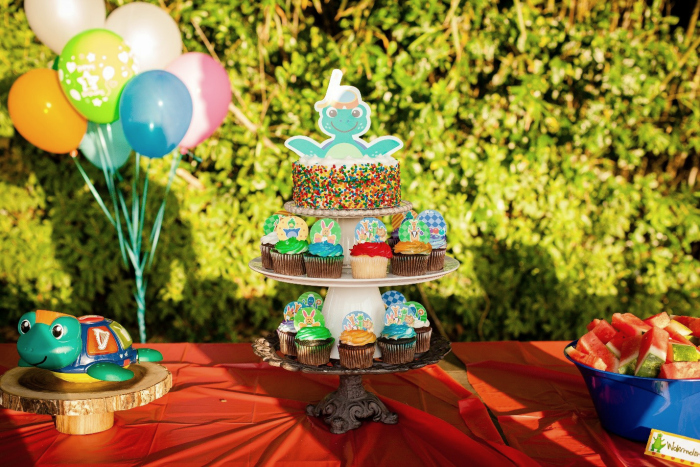 TO ENTER:
1. Subscribe to my blog using the button in the upper right sidebar.
2. Follow me (@katie_did_what) and Baby Einstein (@babyeinstein) on Instagram and leave a comment with your Instagram handle and one of your favorite ways to play with your kids!
Good luck! Giveaway ends 8/9 and winner will be announced here! EDIT: Congrats Sara! Check your email! :)
xo
Read More on Katie Did What