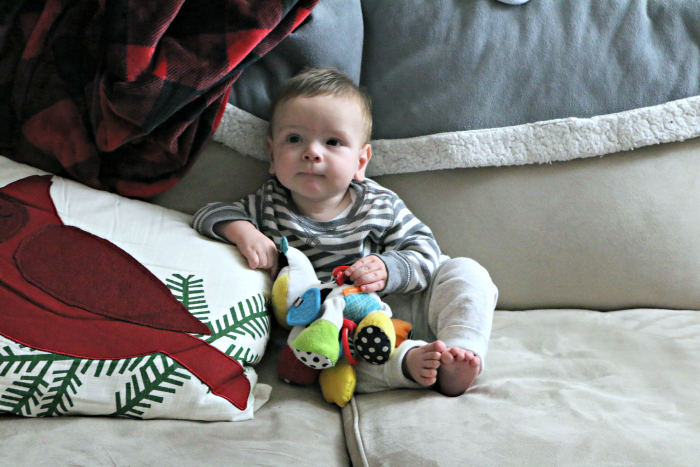 Sammy Sams is 8 months old! He is a champ at sitting up by himself and still loves to plank! He gets around by rolling. He also loves talking and we love hearing his little raspy voice saying "dadadada" and "tatatata" and "gagagaga" and sometimes even "mamamamaa." ;)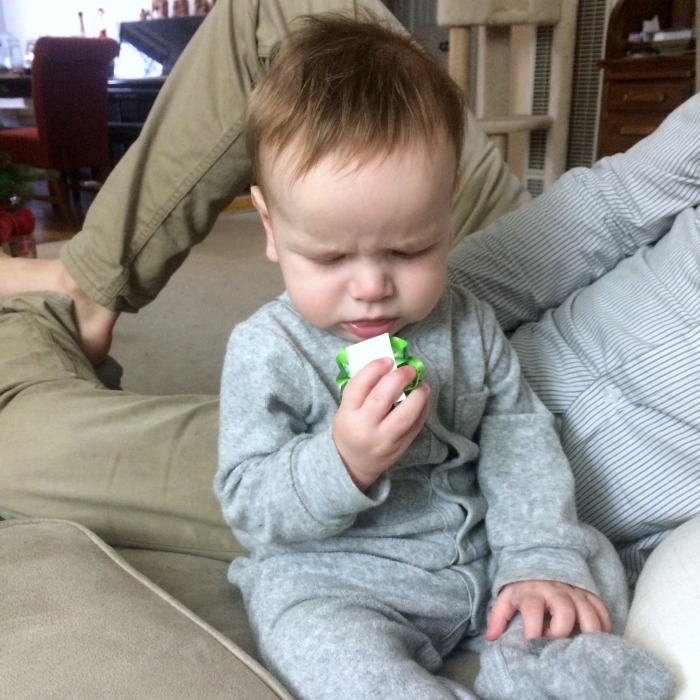 He giggles when his tummy is tickled and whenever he's studying something he gets a very serious look on his face. He's still not a fan of eating anything but milk and makes the yuckiest face when we try to feed him baby food. Can't blame him.
He's sleeping 11-12 solid hours each night, but is a true night owl (like his parents) and never wants to go to bed until about 9pm.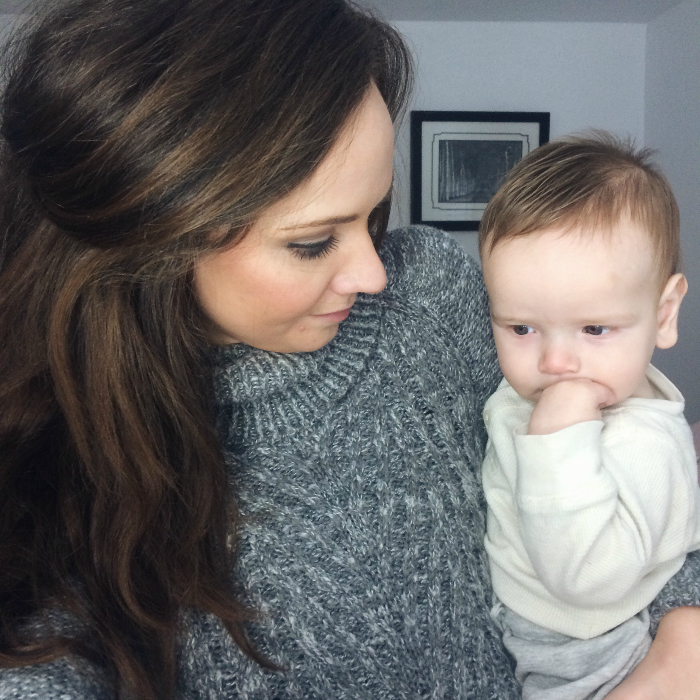 He's getting more teeth, bringing his total up to 7! He bites on his bottom lip when he's teething, which is pretty much always these days. If we didn't see the teeth coming through, we wouldn't even know he's teething! He's such a little tough cookie! He still gets into moods where no place is good enough unless it's mama's arms. And I am 100000% okay with that.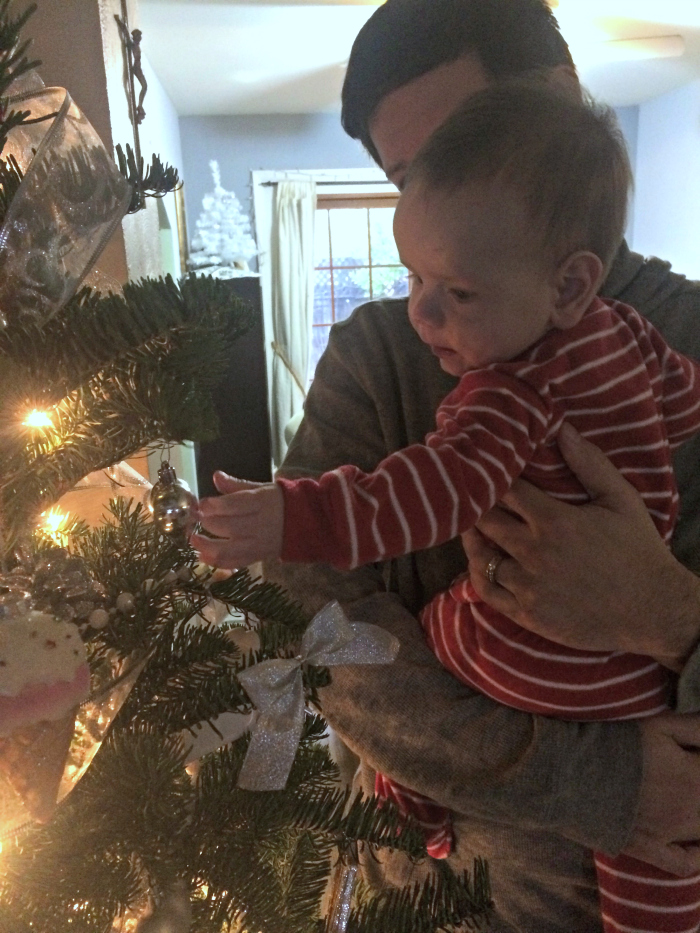 He is fascinated by the Christmas lights in our tree and likes to touch the branches. There is one ornament in particular that he's very fond of- a mirrored heart. :)
He is a very curious little boy and wants to know what we're doing at all times. He loves scratching all kinds of surfaces. He rarely cries unless he's hungry. He shakes his head back and forth when he's tired and ready to sleep.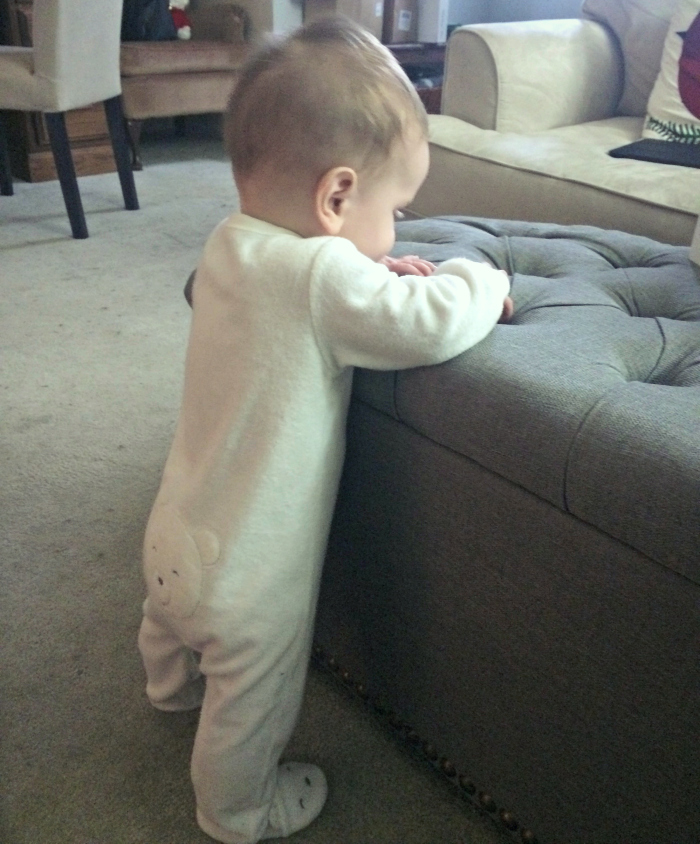 He loves to stand up and hold onto things all by himself! How is he already doing this?! Oh, Time, you cruel cruel thing, you.
xo