Welp, somehow it's already the 31st of December (say what?!) and we all know what that means.  It's time to reflect on the past year, and make big plans for the next.  Here's my reflection of 2012, with links to certain posts scattered in there.  :)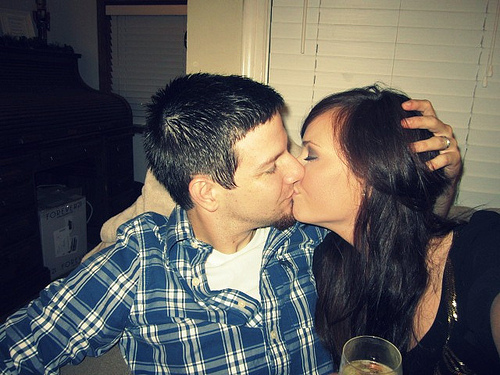 January.
Rang in the
new year
with my husband, bff and her hubby.  I realized that I did, in fact, marry my soul mate and found
photographic evidence
.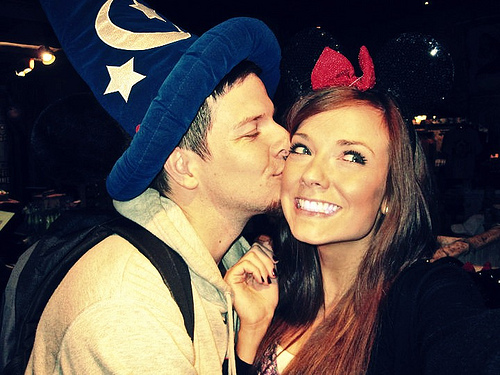 February.
I shared my
testimony
 and felt stronger about it than I ever had before.  We celebrated Valentine's Day at
Disneyland
!  (Trying to make that a tradition!)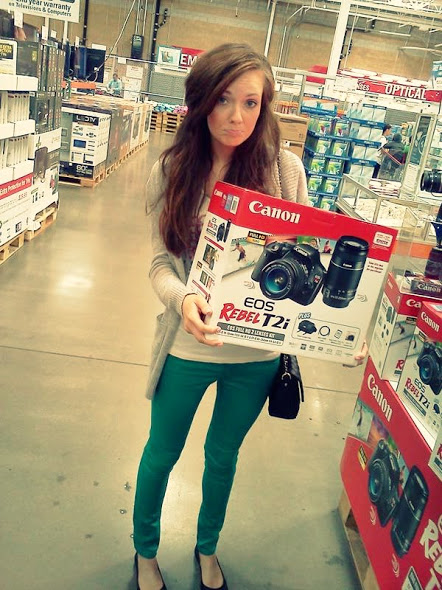 March.
My
obsession with Pinterest
began .   I added to my great
collection of nail polish
.  I officially
changed my name
 and then I begged my husband for a Canon.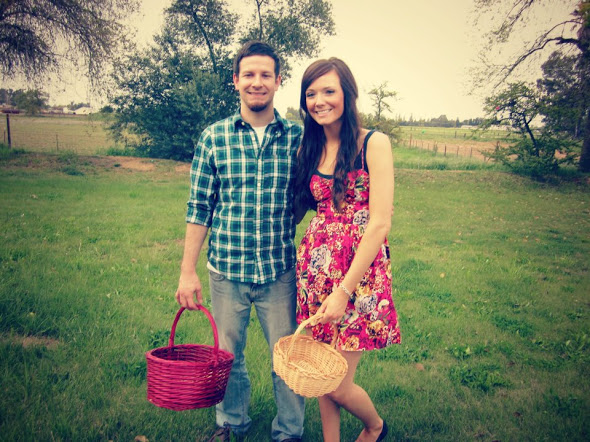 April.
I finally got Instagram (
easter break
).  We spent many days
"up the hill"
(still do!)  We celebrated
our first married Easter
 and
stopped working Saturdays
at the restaurant (baby steps!)  
May. We had our annual Kentucky Derby party, I wrote a letter to my sweet Mum, and Zack and I had our Day After photo shoot in San Francisco.  We had officially been married one whole year (!!!) and Zack surprised me with a one year anniversary trip to Santa Barbara (here and here and here and here and here) and with my very own brand new camera!!
June. We had a one year anniversary party at my parents' house.  I jumped on the band wagon and read the Hunger Games, and liked it.  I also continued my Harry Potter obsession and finished book 4.  My cute friend Sasha got hitched, and I turned a quarter of a century and threw a party of course!
July. The in laws threw a 4th party, My cute Zack had a birthday, our cats continued to do weird things, I started writing friday's letters, we spent lots more time up the hill, we went to our first event for Zack's business and went to an A's game.  My brother and sister-in-law visited from florida and we went to Big Trees.  We had a really hot bbq at our place, and I almost got heat stroke at the state fair.
August. I played cornhole for the first time (and became the champion!)  I wrote an ode to my floral pants.    Zack and I quit our day jobs (quite literally.)  Baby fever reared it's ugly head. ;)  My husband did my makeup, and we filmed the whole thing.  We went to a few baseball games and I fought the "summer-ending" thing with all my might.
September. I wore white on Labor Day.  I unlocked one of the many reasons that marriage is awesome.  Zack took one of the best pictures of Batman (our cat) that has ever been taken.  I made a video from our one year anniversary trip.  I started taking outfit pictures for the blog and fell in love and also wrote my very first guest post, thus really making me feel much more a part of this amazing blogging community than I ever had before! :)
October. I wrote my fall to do list, celebrated the 25th anniversary of The Princess Bride with a little birthday party of sorts and filmed a fall fashion video.  I went wine tasting with the parents and watched lots of scary movies.  I got my flu shot (and it didn't hurt at all!) I cried at Harry Potter, picked out a pumpkin, hosted my very first giveaway, put sunglasses on my cat and started my fall fashion series (and here and here and here and here and here and here.)  I changed my blog name to Katie Did What!  I read The Hobbit.  My parents got a hot tub (and we hoisted it over a wall.)  We went to Tahoe with the in laws (and here.)  I was Holly GoLightly for Halloween, spent at my parent's house, watching "Halloween" (appropriately) and hearing bad news.
November. We went to Apple Hill and had a picnic with my parents.  It finally started to feel like fall.  I proclaimed my hatred for cancer, and had so many incredible responses that made my heart swell with love. I started getting in the Christmas spirit a month early, and was not sorry about it.  We went to Yosemite with my parents and it was breathtaking.  I reflected on being thankful.  We celebrated two Thanksgivings (one and two.)  I decorated our house for Christmas and we saw a crazy concert with the in laws that got us just that much more into the holiday spirit!
December. I wrote a winter to do list and we picked out a crooked Christmas tree.  This 'n That Thursday was started.  There was a baby shower and a Friendsmas.  We celebrated 12-12-12, and nothing happened.  I posted my Christmas gift guide/wish list and sent out our Christmas cards.  We went on our family shopping trip and partied in the suite that the governor stayed in.  We had our first Christmas parties, I got lots of pretty things, and Christmas was a success!

This year has brought so many wonderful things with it, and also a few of the hardest moments of my life.  It wouldn't really be a true 365 days without a little bit of everything though, right?  With the hardships and the tears and the joy, I have learned that life is precious, I have grown stronger than ever in my faith, and I have learned that hope is a beautiful thing and prayer is a strong weapon!  Also, this year I have seen so much growth in this little blog of mine, and many new friends have been made that I never would have imagined possible!  2013 will be the best one yet, and I am so excited to make that true!  I love you all and I hope you'll cheers with me tonight to the best year yet, for all of us!
xo
Let's be friends! :)
Follow me on instagram @katie_did_what