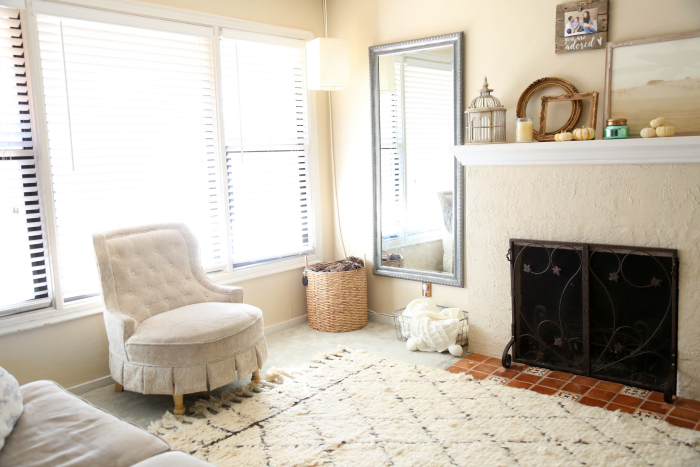 I thought it'd be fun to share our current living room setup here on the blog. Home decor is something that I absolutely LOVE and I've kind of found my "style" in the past couple years, and you know that's an exciting thing, don't you think? Sure, there is the ongoing list of things I need (a coffee table! A floor lamp!) that is pretty much always going to exist, but if I waited for it to be "perfect" to share, honestly, I would just never share. If you get my drift.
Perfection is overrated. And also unattainable.
SO. I thought I'd just go for it: our living room, decked out for fall (give me all of the white/ Cinderella pumpkins!) and as it is, right now. And I kind of love it.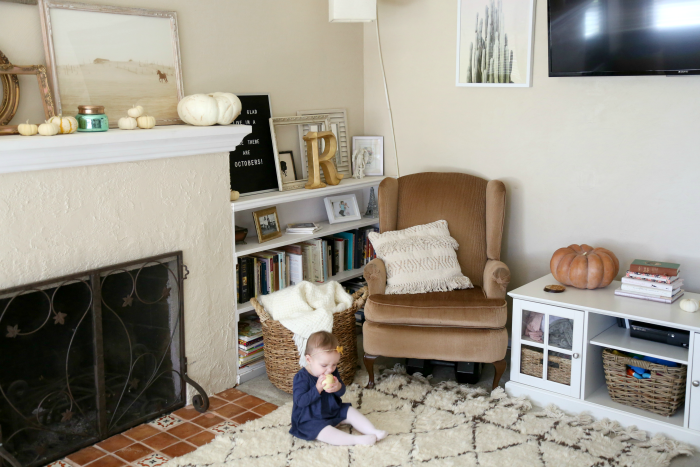 Especially with that cute little rugrat you see there. She's my favorite part. ;)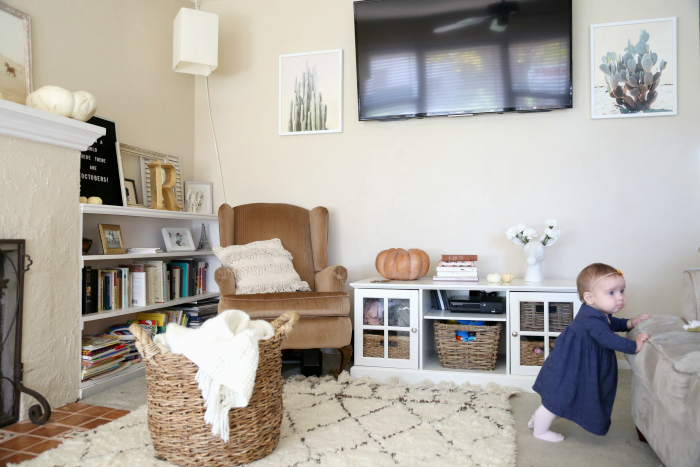 Another favorite is this gorgeous rug we were sent from Rugs USA. I'm kind of obsessed. Word to the wise: it's 100% wool, so it SHEDS LIKE CRAZY, but just vacuum and vacuum and vacuum some more, and eventually it'll stop shedding. Ours still is, so we just lay a blanket down when the babies play in the living room. :)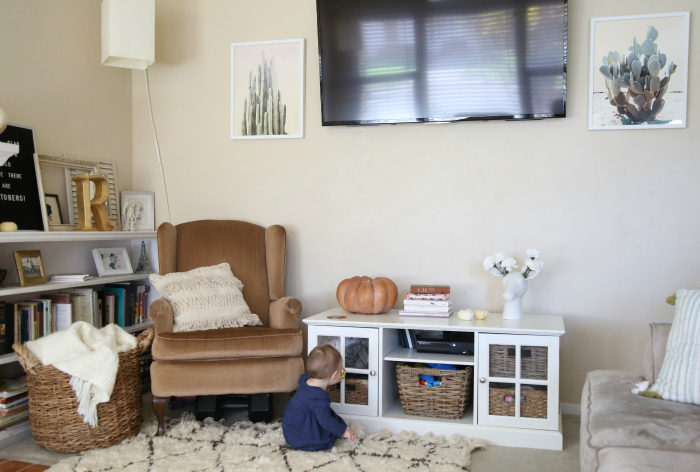 These gorgeous cactus prints (this and this) are from Minted, and I LOVE THEM. They bring a piece of California into our home, which I'm all about. The colors are just gorgeous, too.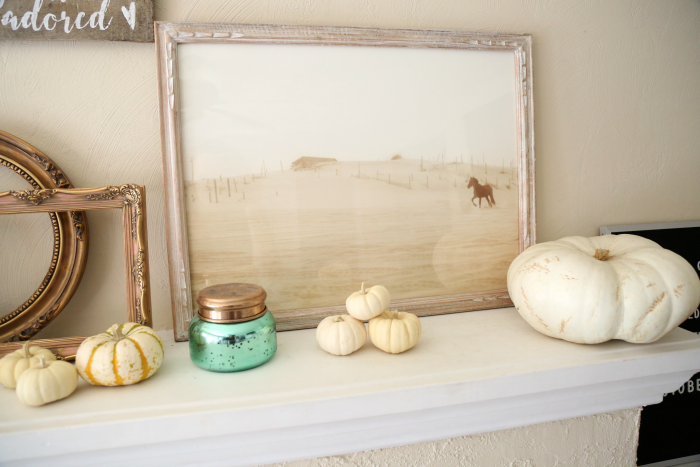 The horse print is another that we were sent from Minted. My grandpa always had horses, and it reminds me of his ranch, which brings back so many sweet memories. It's so dreamy, too, isn't it? I'm in love. Minted seriously has the best selection of art! I want them all!! If you remember, I have quite a few in the nursery too that I just love.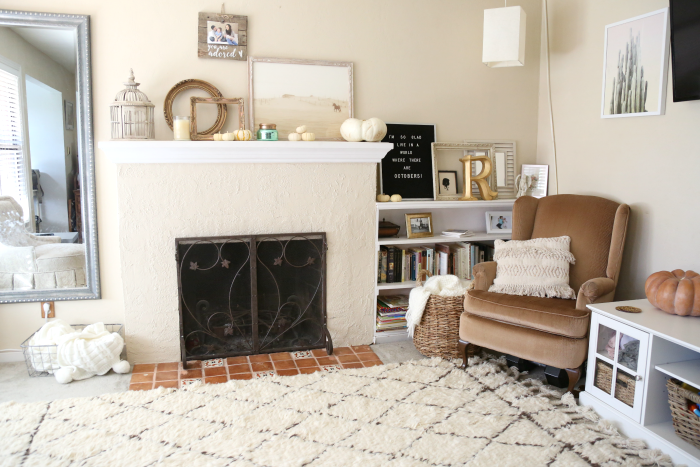 Mirror: Home Goods
Cactus Prints: Here and here– Minted c/o
Horse print: Minted c/o
Rug: Rugs USA c/o
Letterboard: Lowell & Co c/o
Pillow: Nordstrom
Baskets: Home Goods and Target
Console: Home Depot
Windback Chair: Vintage
White Tufted Chair: My mama :)
Picture Frames: Vintage
Deer Vase: Anthropologie

How would you describe your home decor style?
xo