… Sort of.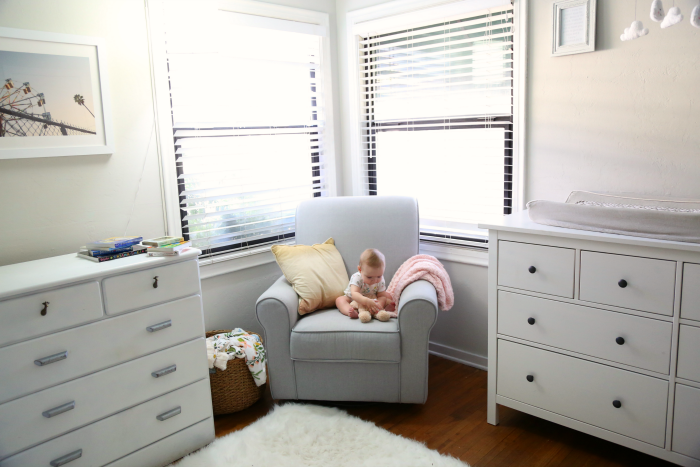 Okay, so here's the thing: Sophie still sleeps in our room. And that won't be changing any time soon. We live in a two bedroom house, so really there are only two options: have the kids share a room or have Sophie stay with us in our room. And right now, we JUST transitioned Sam to a toddler bed (by simply removing a side of his crib! Easy peasy!), and I just envision them constantly waking each other up. Like, all. of. the. time. It just wouldn't be pretty, for anybody. A 2 year old and a baby sharing a room just isn't plausible, not for us.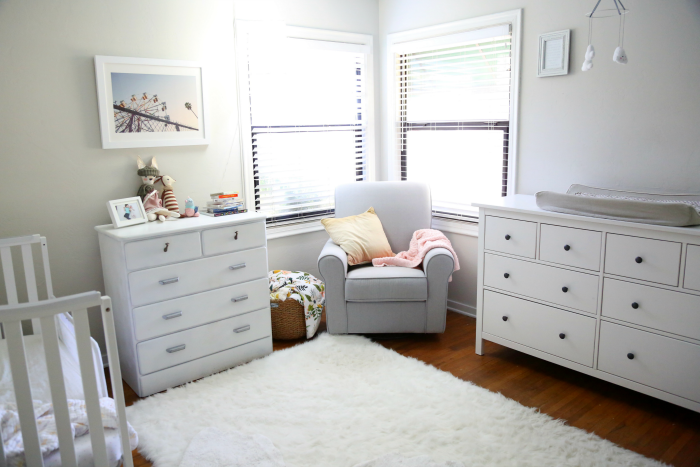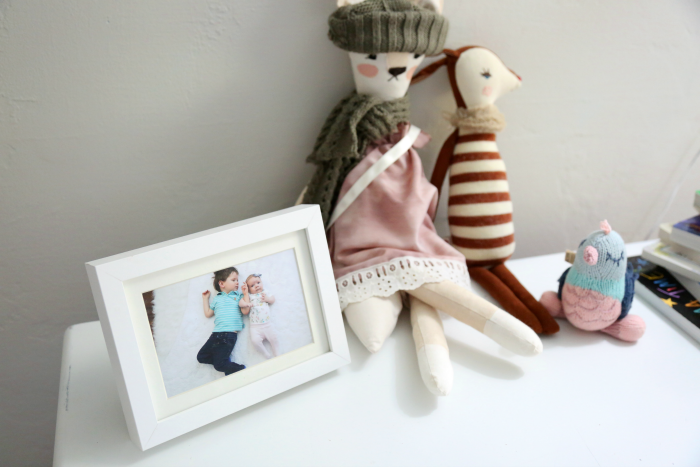 So that brings me to the nursery. It's technically Sam's room at the moment, but it's where the changing pad is (we have another "traveling" changing pad for Sophie that we use when Sam is sleeping), it's where both of their clothes are and all of the toys (except for the toys craftily hidden in baskets in the living room, #smallhomeliving) and it's also the "play room" when it's not being used for sleep. :) So. It is forever and always the nursery. And since having Sophie it's changed a bit, because I wanted it to reflect both of my babies! Now that I have it pretty much how I want it (I'll never be done rearranging things and adding new decor, but you know…), I wanted to share it with you here today! So without further ado, our nursery for two!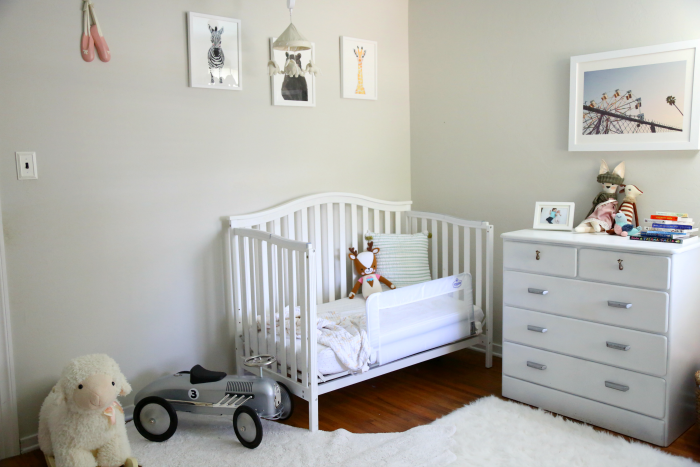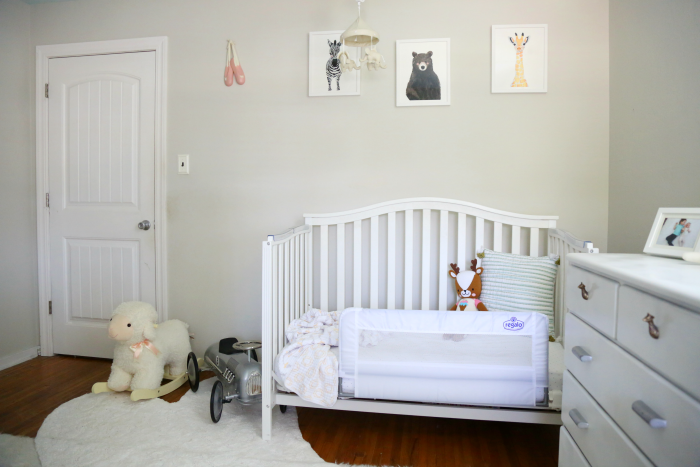 We initially had gotten Sam a convertible crib, and I am SO happy we did! I think it's what made this transition from crib to toddler bed so smooth! It really has been a dream- and I'm seriously shocked at how great he's adjusted! I think the fact that it's the same exact bed, just minus a wall, has made a huge difference! We were too nervous that he would roll out, so we picked up a portable crib rail and voila! Good to go!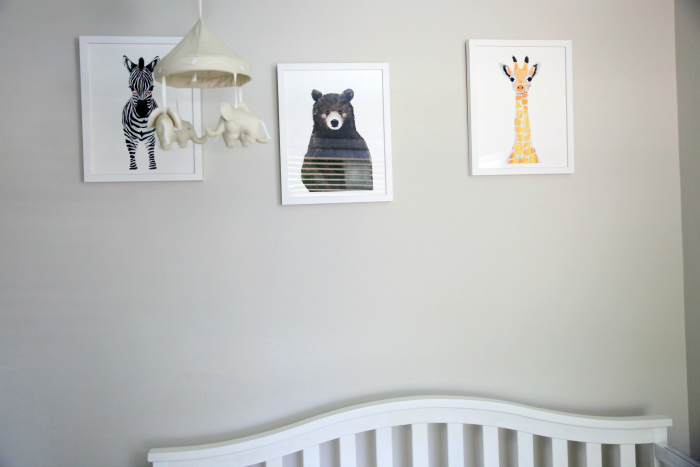 These animal prints from Minted are the perfect new addition to the nursery! I wanted something fun and sweet but also something that the kids would both love (and Sam LOVES animals!) and these fit the bill.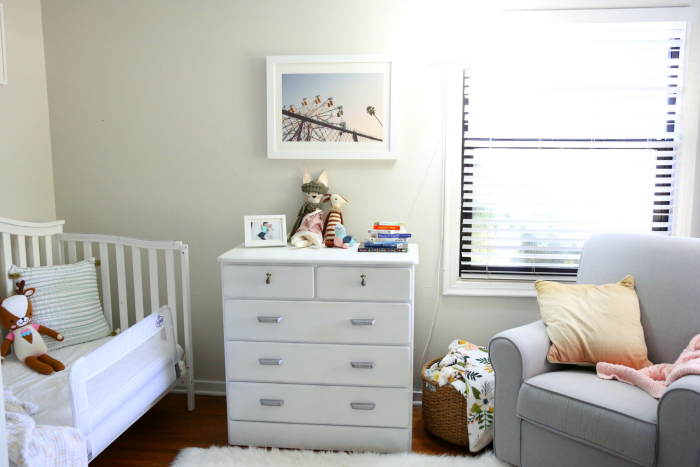 Another print from Minted. I'm kind of obsessed. ;) I absolutely adore how whimsical the ferris wheel is- exactly what I wanted for the nursery! I love so many of Minted's art pieces- they are all so beautiful and the selection of various sizes and frames is topnotch, too.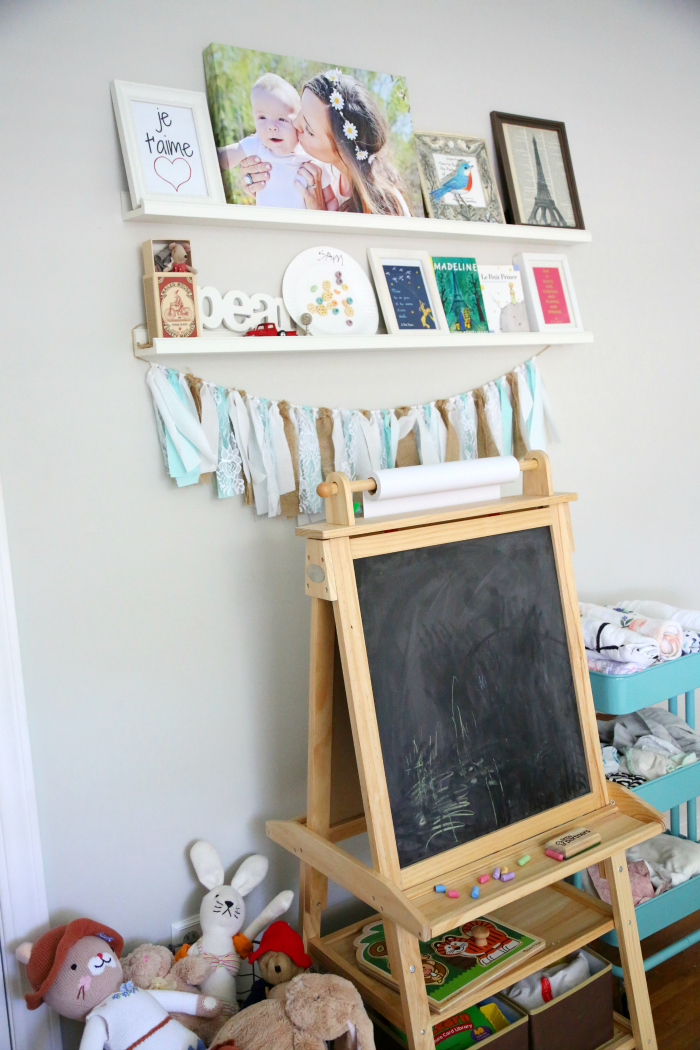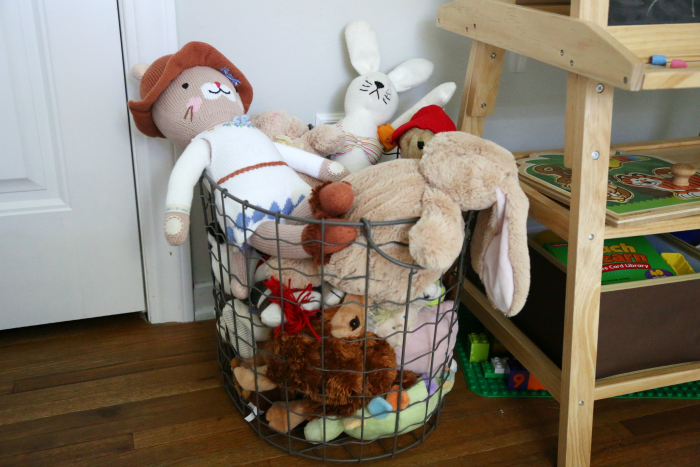 My motto? THROW IT IN A BASKET. Literally, everything. One can never have too many baskets.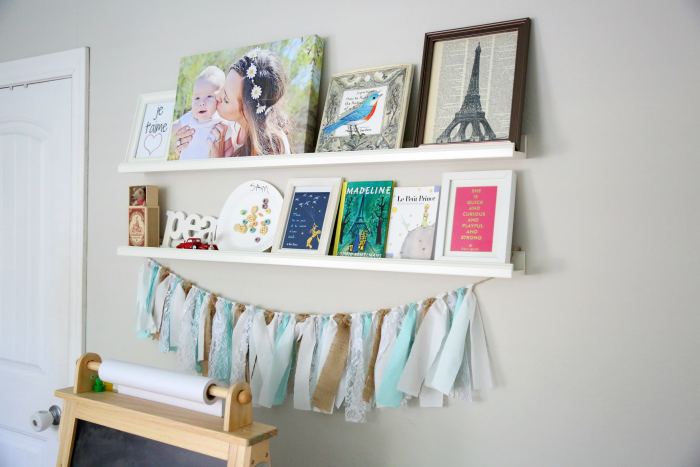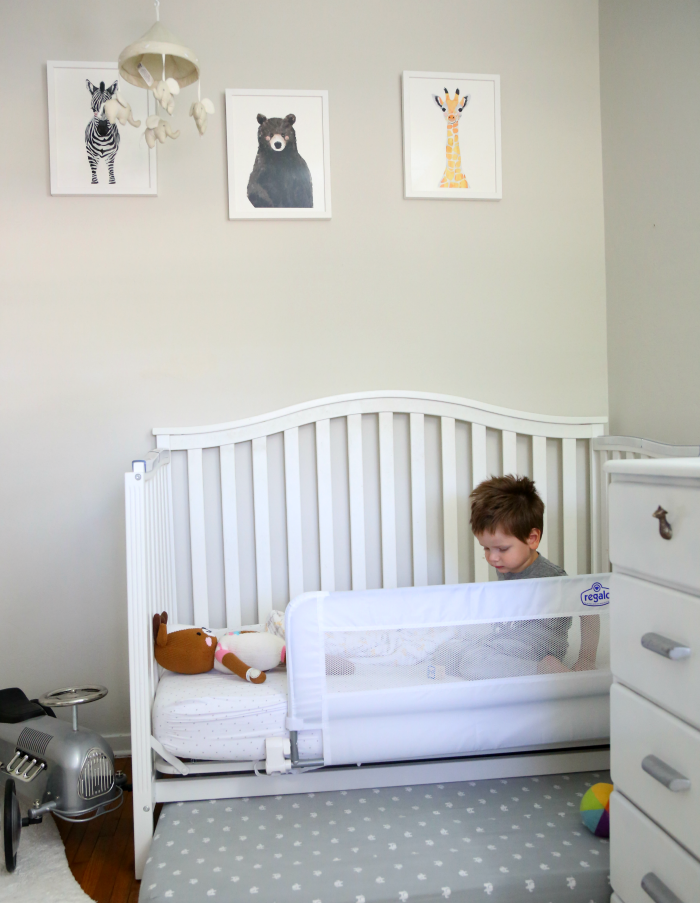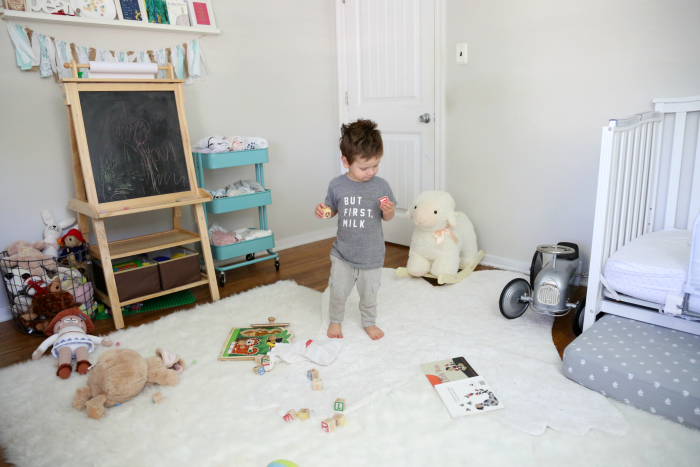 And a little #REALLIFE, because let's be honest, I cleaned up the room for photos. Duh. THIS, my friends, is more like how it really looks 90% of the time (okay, it usually is worse than this- this was a good day). Because, hi, it's a little kid's room. :) And the mattress on the floor is his cushion in case he rolls out of his bed- which he hasn't, but you know. #paranoidparents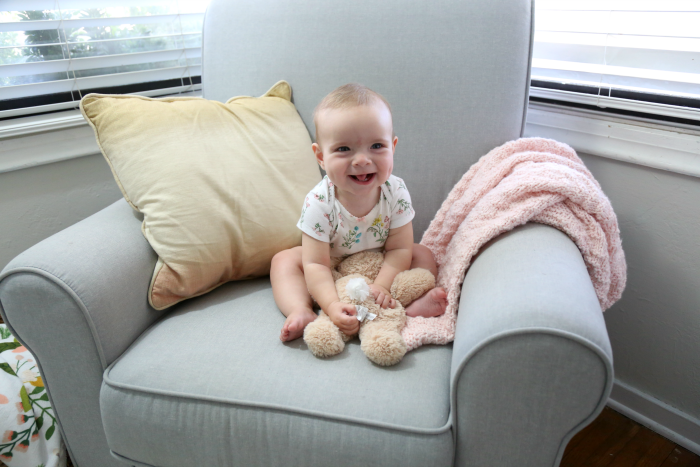 Paint Color: Glidden "Smooth Stone"
Crib: Amazon (unavailable, but love this one!)
Animal Prints and Ferris Wheel Print: c/o Minted (giraffe, bear, zebra, ferris wheel)
Glider: c/o Delta Children
Rug: Home Decorators Collection
Angel Wings Rug: c/o Lorena Canals Rugs
Shelves: Ikea
Chalkboard: c/o Little Partners
Cart: Ikea
Pillows: Target and Macys
Stuffed Deer: c/o Cuddle and Kind
Deer Doll: Maileg
Baskets: Home Goods
Large Dresser: Ikea
Elephant Mobile: Pottery Barn (similar)
Cloud Mobile: Etsy
Fox Doll: Etsy
Bird Rattle: c/o finn + emma
Sheet: Target
Yellow Blanket: c/o Bebe au Lait
Floral Blanket: c/o Stella & Lu
Light: Ikea
Lamb Rocker: Costco (similar)
Car: Amazon
Let me know if you have any questions about anything! :)
xo
Read More on Katie Did What