It's Friday! Time for some favorites from the week!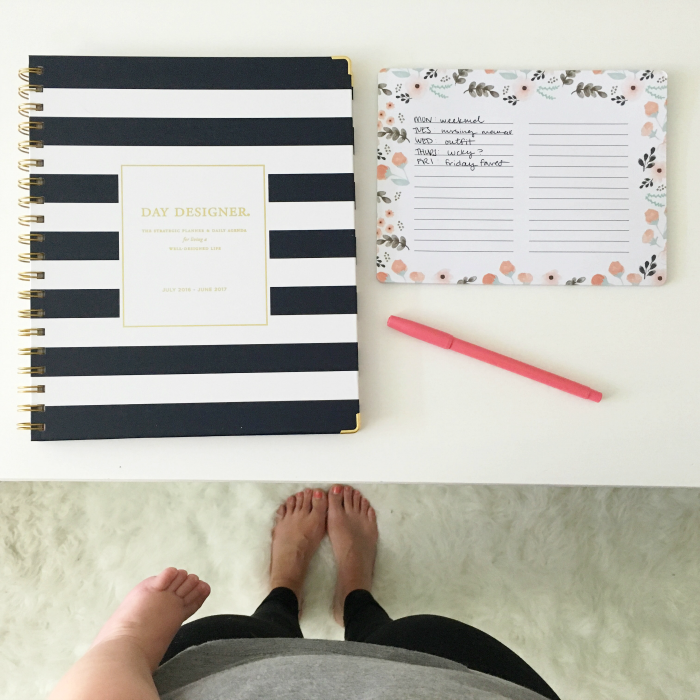 1. This planner. I am a sucker for planners. Literally, I own 4 of them at the current time. See? Told you. Anyway, this one is my new favorite one, as it has each day down to the hour. I have been struggling with staying organized and on top of things lately, and I'm so excited to gain control of things again! And by "things" I mean my planning and scheduling, because Lord knows we are not the ones who are really in control. ;)
Oh, and the best part? It's $15 at Target. BOOM.
Also, that pretty note paper is $1 at the dollar spot. I literally cannot leave Target without picking up a few random things that I totally don't need and certainly didn't come in for. The dollar spot is a good place to find said things. Zack is scared now every time I say I'm going to Target by myself… ha!
2. My latest posts over on mom.me. Because I'm damn proud of them this month, and they are all hilarious, if I do say so myself. (I do. I just did).
8 Secret Ways to Not Look Like a Crazy Hot Mess
12 Things I Appreciate So Much More About My Newborn After Having a Toddler (SO. MUCH. TRUTH.)
What a Long Hot Day With a Toddler is Really Like
Tell me all moms can relate to these?! ;)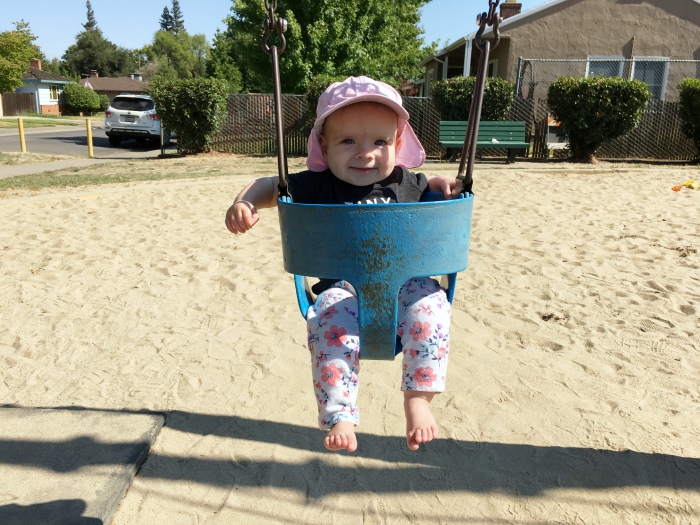 3. Park days! This is our last weekend before Zack starts work again at the school, SO we've been taking advantage of the mornings and heading to the park, kind of our last summer hurrah! Sophie girl in the swing is pretty much the best thing ever, too. And that hat! Don't get me started!!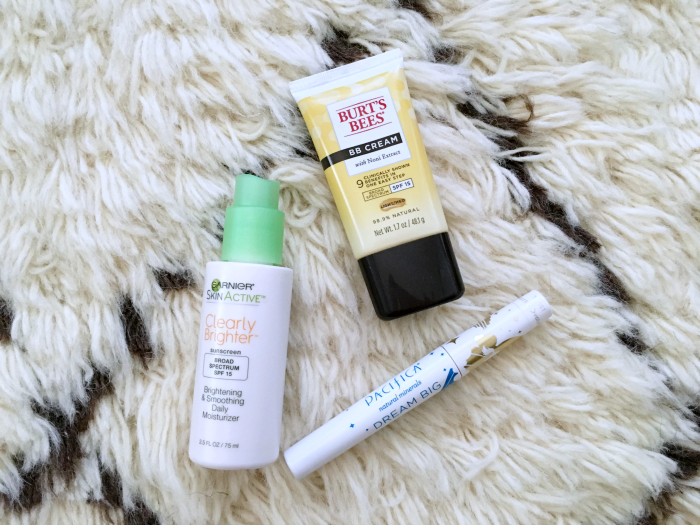 4. Some beauty products I've been using and loving lately:
– Garnier Clearly Brighter moisturizer: I actually have a full review on this coming up soon, but I've been using it for about 2 weeks now and I love it! It feels nice, goes on easy, works perfectly as a moisturizing primer, I can tell my skin is brighter PLUS it has SPF! Yessss!
– Burt's Bees BB Cream: this stuff is the bee's knees (har har). But seriously, once you can get past the smell (it's kind of strange- I think it's like bee's wax and I'm just not used to that smell?), it's awesome. I've been mixing it with a little foundation for a lighter coverage and more natural look. Perfect for the summer! Ain't nobody want a full coverage cakey melty mess on yo' face when it's 90+ degrees.
– Pacifica Dream Big mascara: Okay, this mascara is awesome! My current favorite. Not my all-time favorite (Lancome), but the one I'm using and loving at the moment. You know how that goes. Also, I love Pacifica makeup, as it's cruelty free, so there's that too. :)
I'm also really loving nude lipstick lately. This one from e.l.f. in Touch of Nude is the besttttt.
Okay, that's it, but first a selfie of me and my girl, because it makes me smile. So lucky to call her mine! And those big blue eyes of hers! I'm so scared for her teenage years… Like, petrified.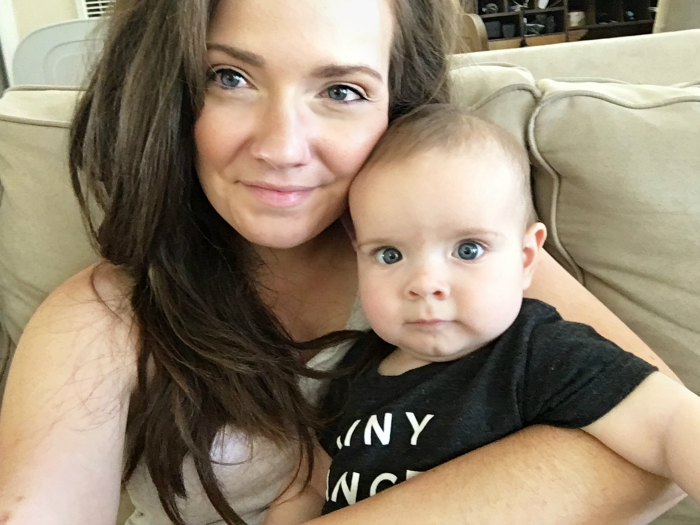 Have a beautiful weekend! It's our last official "Summer Weekend" before Zack starts back to work next week, so we are soaking it up and will be doing a few fun summery things. Follow along on Instagram and Snapchat (username katiedid_what)!
xo
Read More on Katie Did What