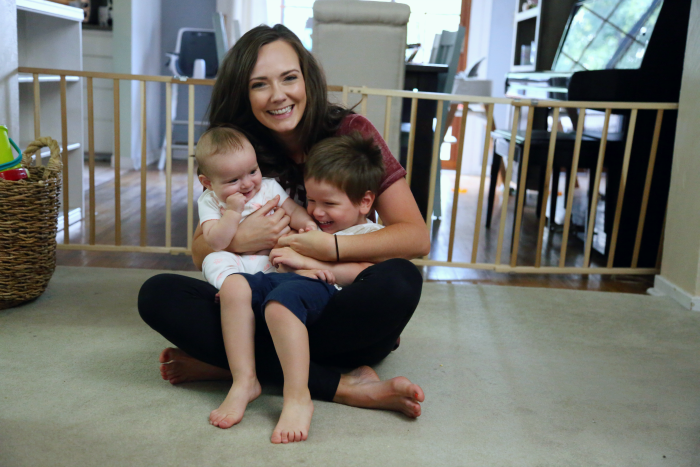 Motherhood.
Some days are hard- so hard, they feel like they'll break me. Some days I question everything. Am I doing enough? Am I being enough? I feel beat down, dragged out, stripped to my core and counting the minutes until bedtime when I can finally just. breathe.
And some days are a slice of heaven on earth. Some days are a dream. This was one of those days. One of those moments. A moment I remembered from a very specific dream of mine, where I'm sitting on the ground with my babies in my arms, and we're all laughing uncontrollably, with tears in our eyes from pure joy.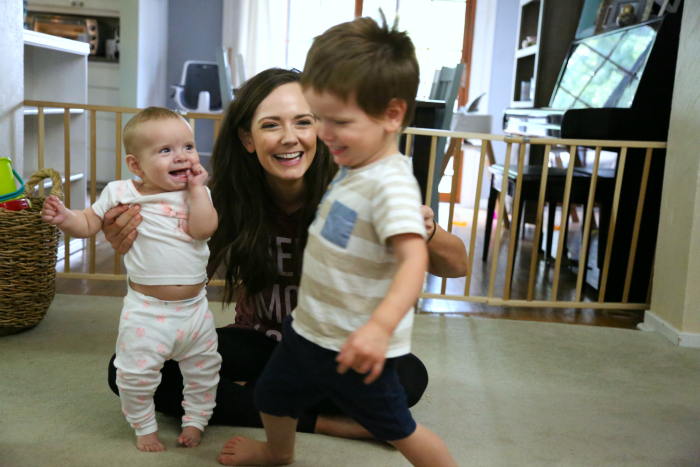 My house is filled with sweet little belly laughs and my eyes are filled with light and love and happiness. These photos are from the other night, before bedtime. Sam was running around, making Sophie laugh uncontrollably, and thus making himself laugh too. We were all cracking up, Sophie couldn't take her eyes off of her brother, it was just, well, it was perfect. Everything I've ever wanted.
This is it, this is my dream. And I'm convinced there is nothing better on this earth than right here. Right now. I'm trying not to blink. I don't want to miss any of it.
xo