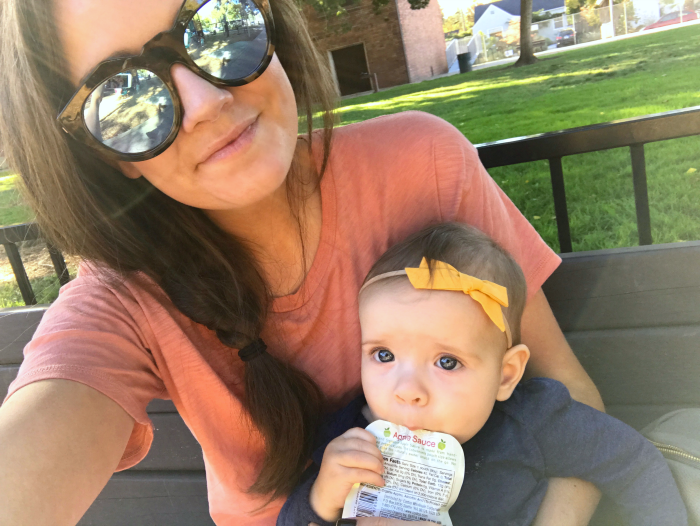 This weeeeeek. Oh boy. This week has kind of kicked me around a bit. I am emotionally and physically DRAINED. So, here's to keeping positive perspectives and trusting in God's plan for us! Because it is a GOOD ONE. Whether it seems like it right away or not.
Okay, onward to some things I've been loving and that have been making me smile this week…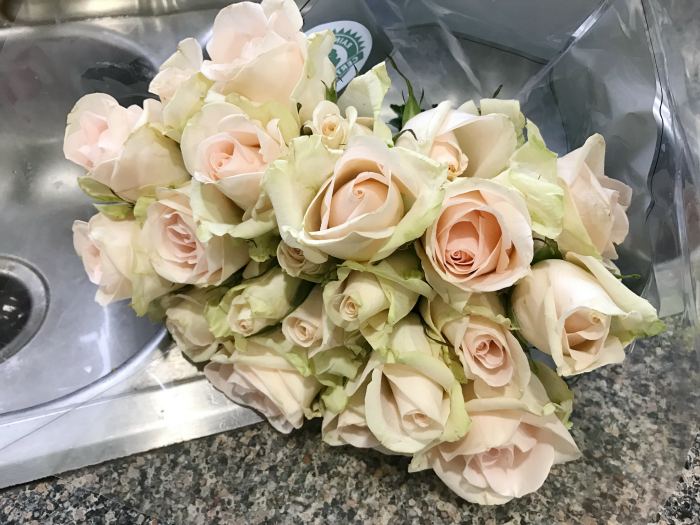 1. My man. I'm so blessed by him. He surprised me with these beautiful pink roses after work yesterday, which was a particularly rough day for me. He has my whole heart.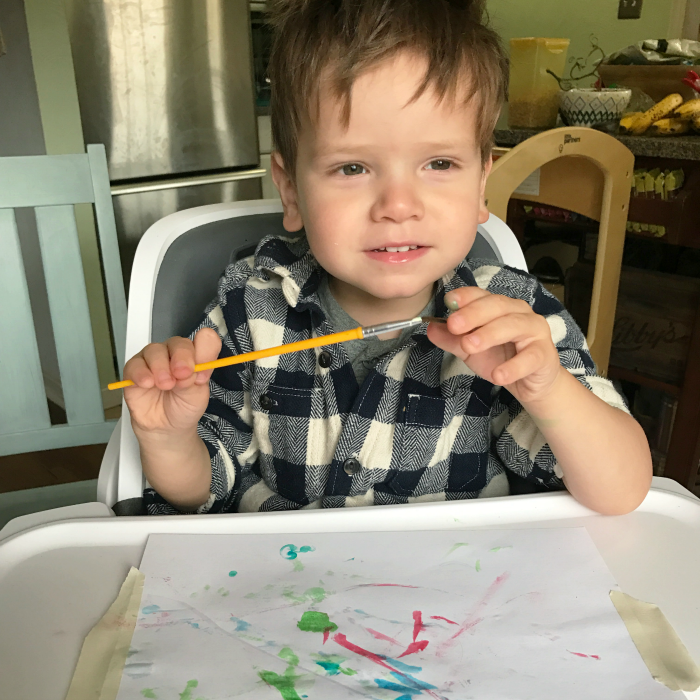 2. Painting with my little artist. We got watercolor and he painted for the first time! Not sure why we haven't done this sooner?! But, he LOVED it. And so did I. And you'd better believe his art is up on the wall now. :) Seriously, if you're looking for a no-mess but super fun art project to do with littles- watercolor it is!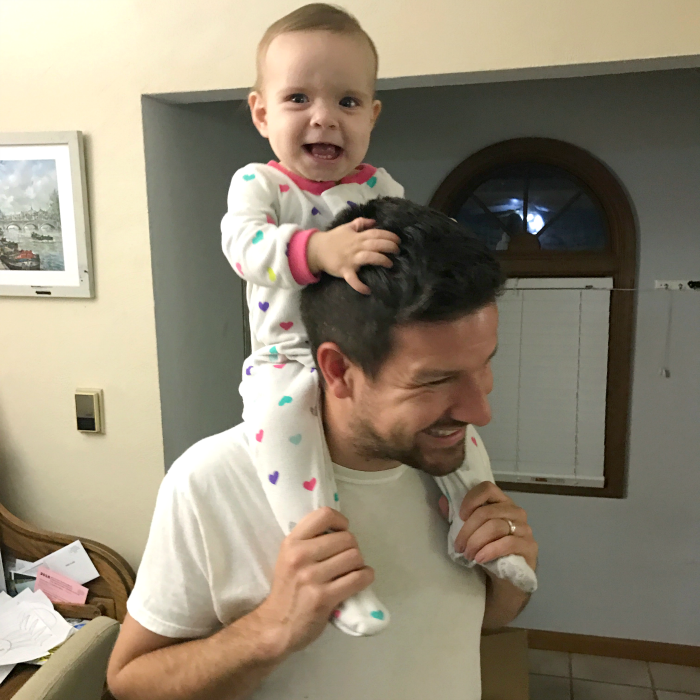 3. This girl loves her daddy. So so much. He's just started putting her up on his shoulders and she can't get enough!! It's the cutest.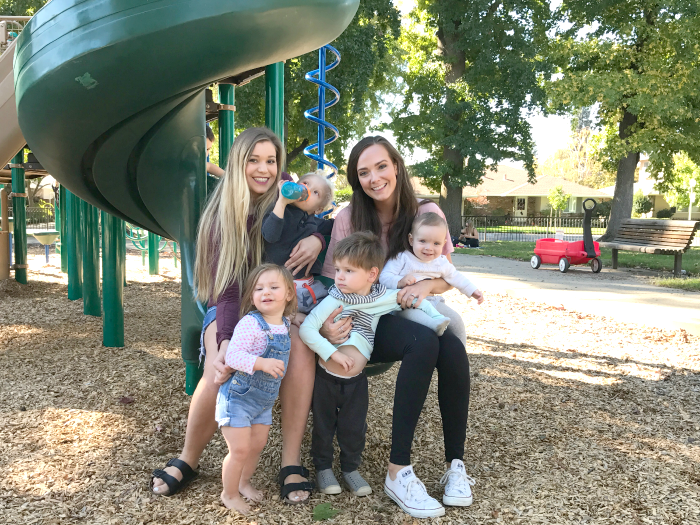 4. Playdates! Getting together with other mamas and babies is kind of the best. I think it's so important to have mama friends, that understand what you're going through, that don't judge you for your "hot mess"-ness (LOL), that just "get" it. Feeling blessed to be making more and more solid mama friends. :)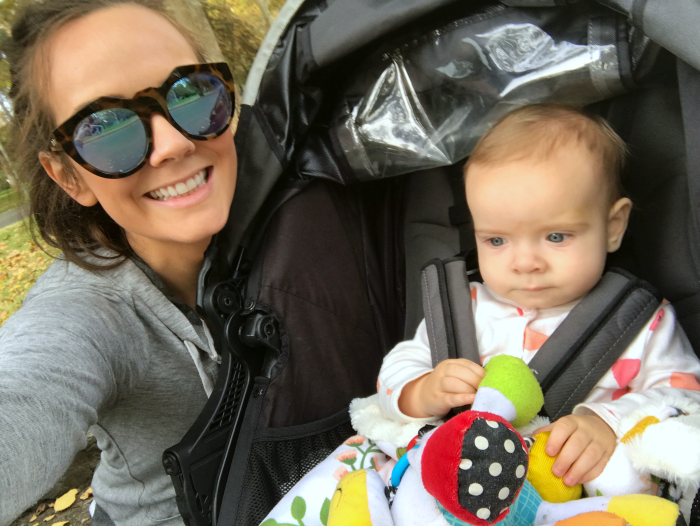 5. Stroller Strides! I went for the first time with our neighbor and I'm hooked! :) It was really fun. We go again tomorrow! Buuuut of course, miss Sophie was super grumpy the whole time and was NOT enjoying being in the stroller, so I wore her. While working out fairly intensely (thank God for the ergo!). Let's just say, it was a GOOD workout and I'm still sore from it! Hey, not complaining. Extra resistance! ;)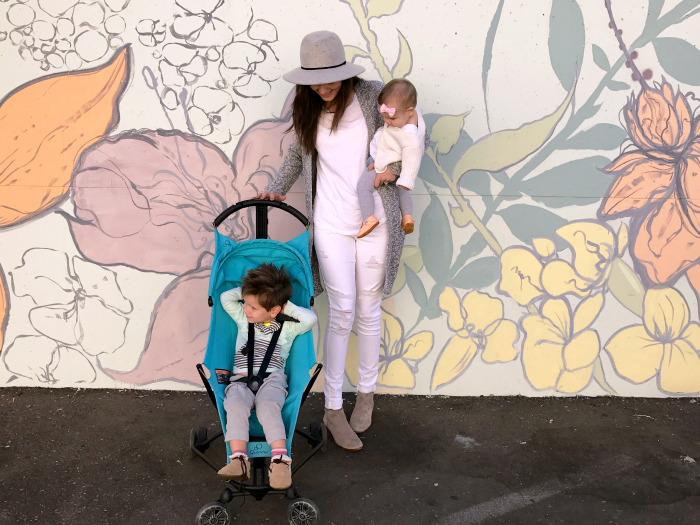 6. A little essay I wrote on enjoying the mundane– because that's where the magic is. :)
The days are long but the years are short. This is a quote that I find myself repeating time and time again. I'll say it to myself when I'm getting caught up in feeling overwhelmed. I'll remind myself of it during a particularly trying week. It tugs at my heart when I'm wishing away a day and counting down the hours until bedtime.
The days, they are long. But then, just like that, they're gone. In the blink of an eye. And I, for one, am not OK with letting that happen. So is life, though, right?
Alright. This weekend! It's going to be raining buckets all weekend, so hopefully we'll figure out some fun indoor things to do to get the willies out of our crazy babies!! Ha! ;) Happy weekend, friends!
xo
Read More on Katie Did What