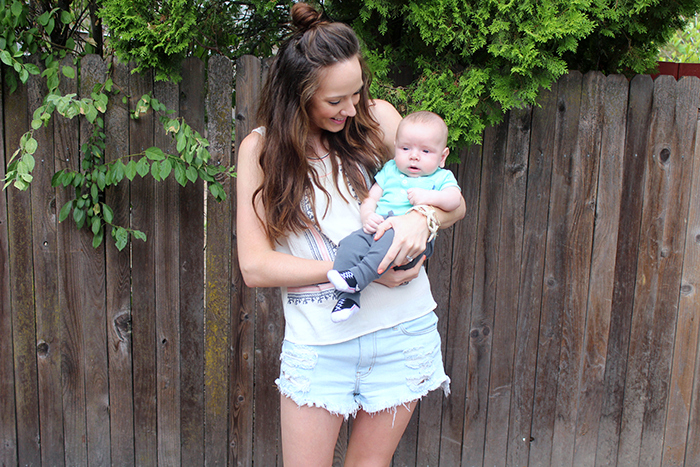 top: c/o riffraff
shorts: c/o riffraff
sandals: target (this year's style here)
starfish bracelet: c/o windsor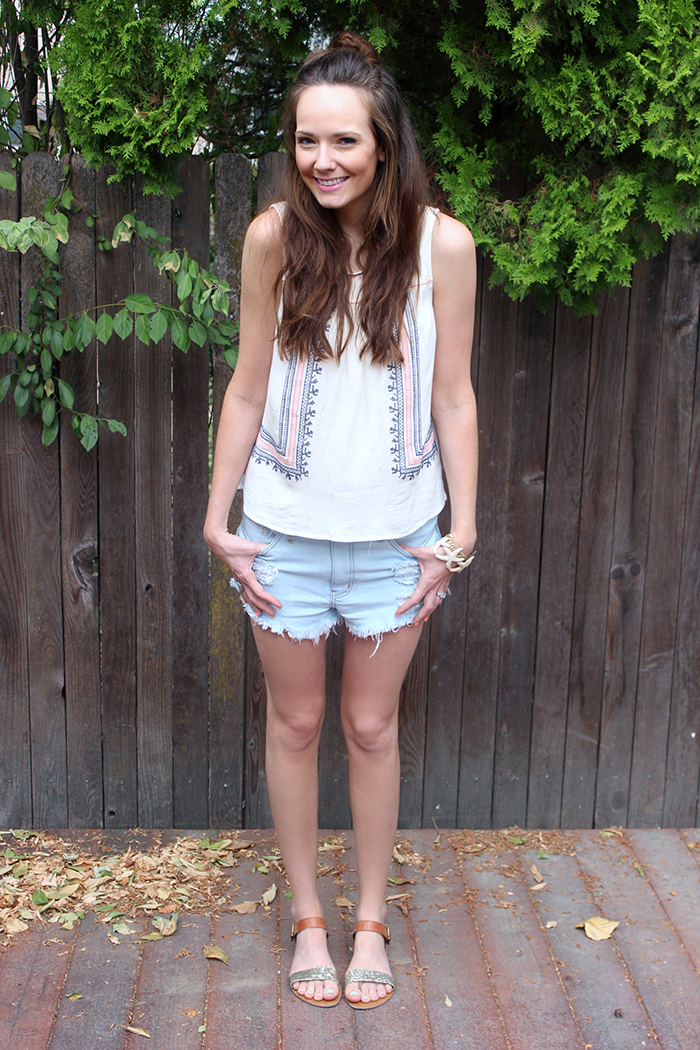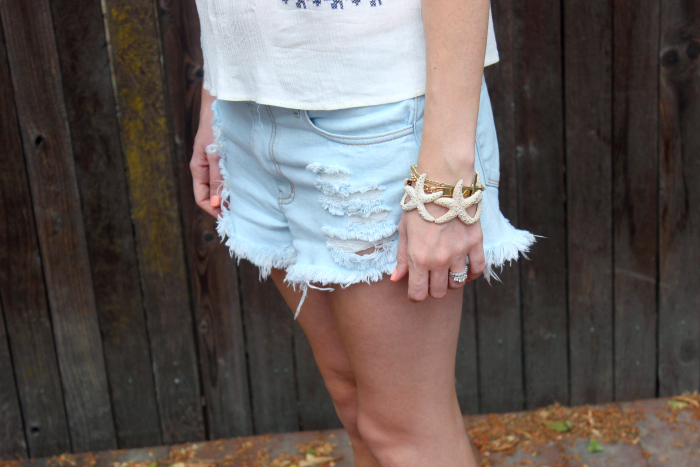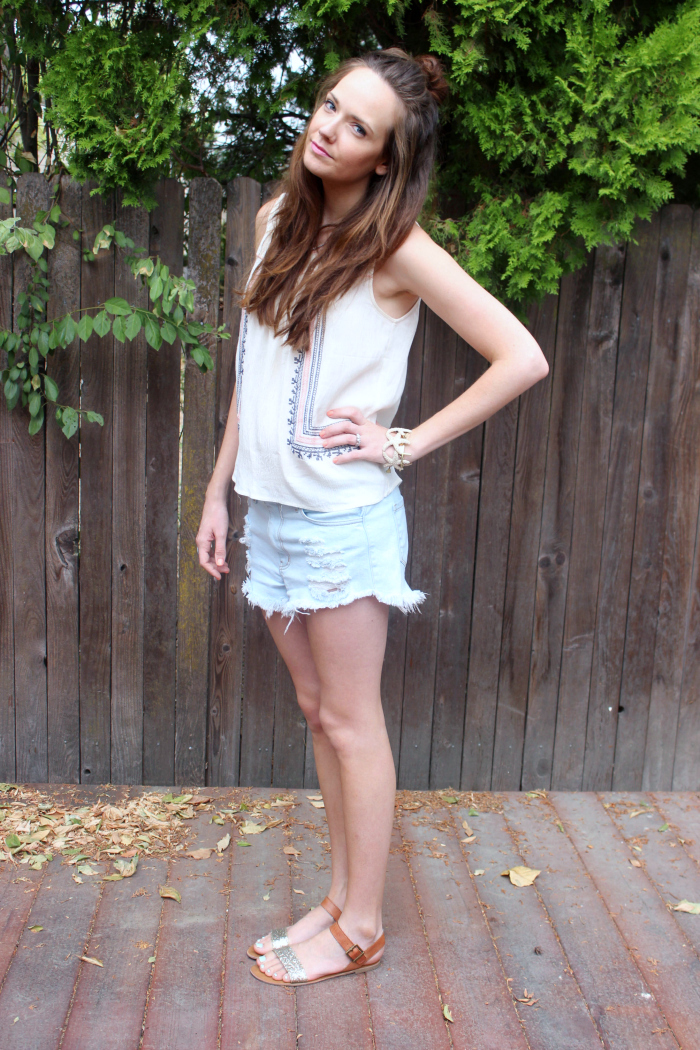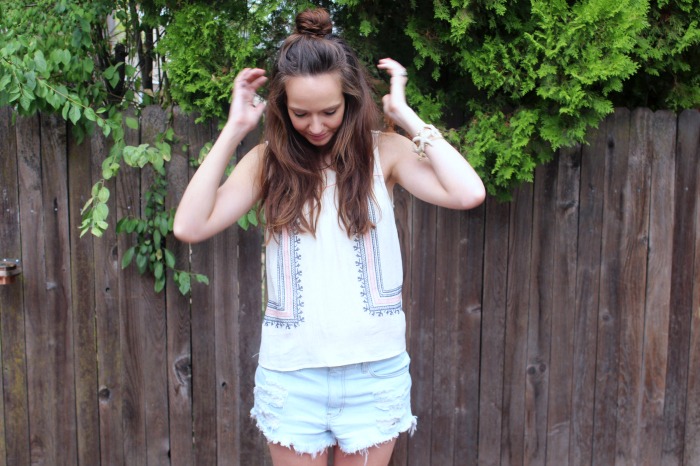 Yesterday was a weird day. It was overcast from start to finish and kind of cool and breezy but humid at the same time. We've been used to super hot and dry days so this was kind of a nice reprieve, really. So we took our work outside. It was only right. If you closed your eyes, you almost felt like you were by the beach. Almost. ;) Yesterday I also wore an outfit entirely comprised of items from Riffraff- as I'm want to do. I can't help it, I love everything they have. If you shop there, be sure to use code KATIEDIDWHAT for 10% off! Orrrr you could get lucky and win the giveaway today….
We're giving away a $100 gift card to Riffraff today! WOO HOO!
TO ENTER:
Follow @shopriffraff, @riffraffhq and @katie_did_what on IG! Leave a comment below letting me know you followed all 3. That's it! :)
Contest ends next Tuesday and winner will be announced Wed 8/13. Good luck!
******CONGRATS ANN BATES! Check your email!******
xo