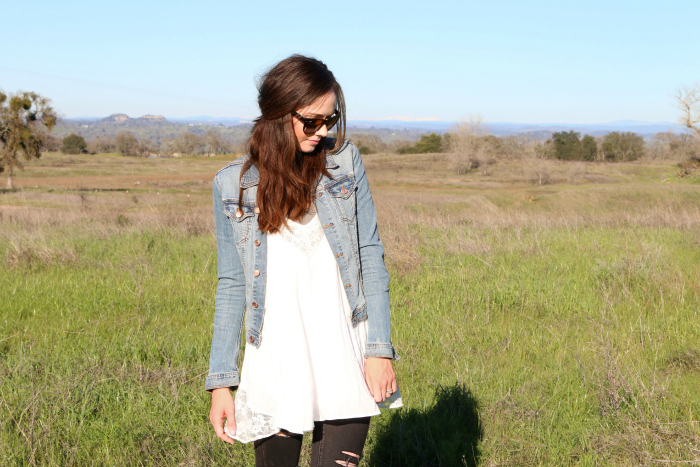 sunglasses: c/o sunglasses shop
tunic: c/o windsor
jacket: h&m
jeans: american eagle
boots: dsw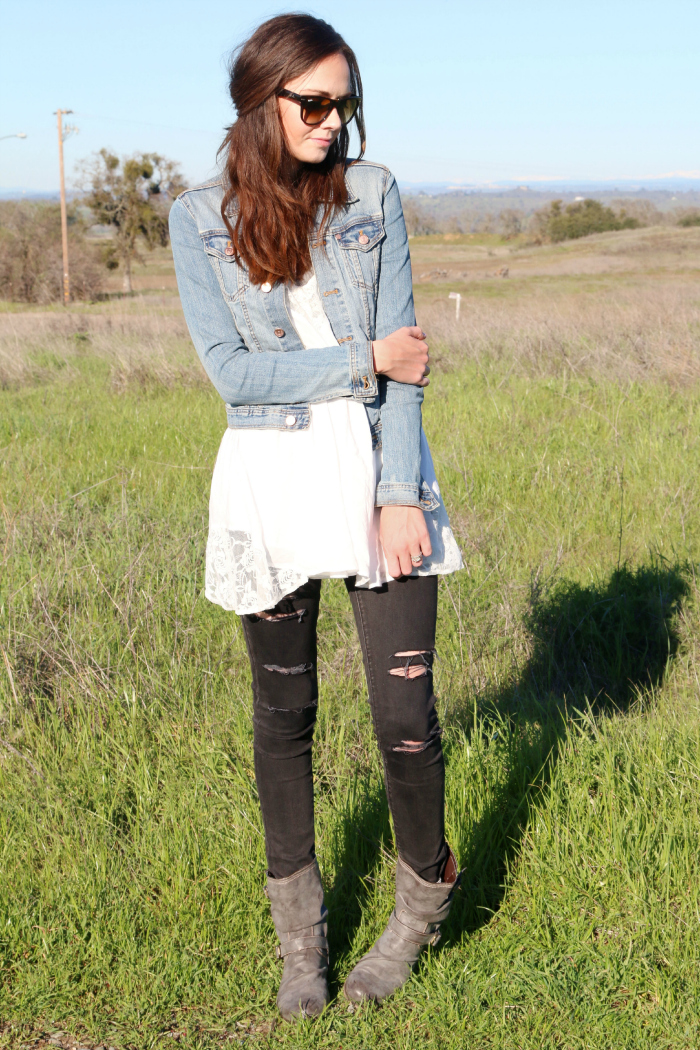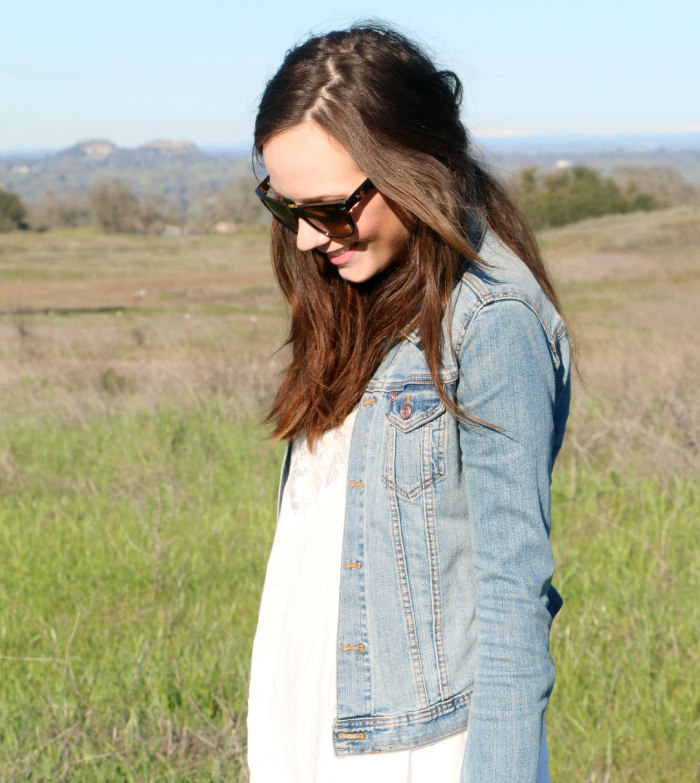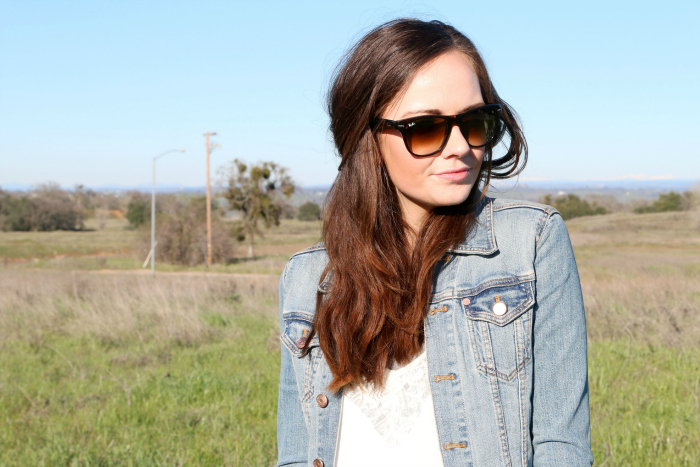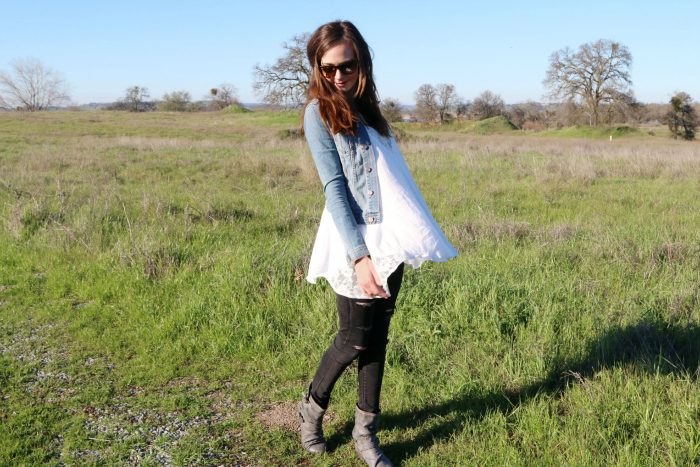 This is what I wore on Valentine's Day. I thought it'd be fun to mix feminine with a more edgy vibe, and the moto boots and ripped jeans with the lace tunic did just the trick. Also, can we talk about these sunglasses? I love me some Raybans, and these ones are even cooler because they fold on the sides and in the middle, to the most compact little pair of sunglasses I've ever seen. It's genius, really, and I kind of wish all sunglasses did this. There would be much fewer broken frames, I'm sure of it. And yes, I am a klutz. It happens all too often.
xo