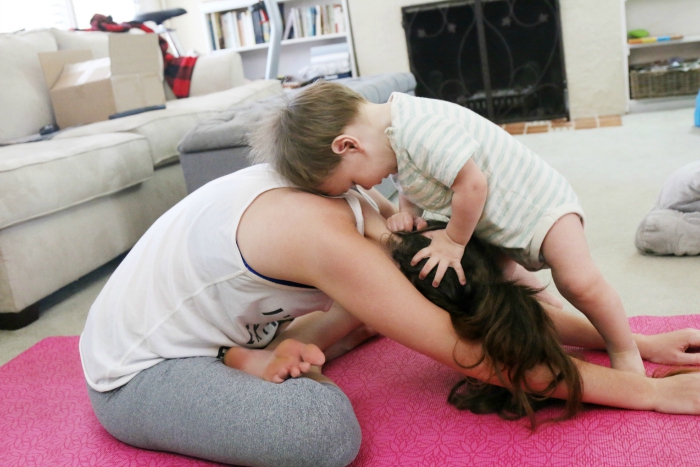 (This is how yoga is done around these parts)
…Because it's Monday, and we're headed on a beach vacation tomorrow, so I have a million bajillion things to do. Mainly pack. I have a lot of packing to do.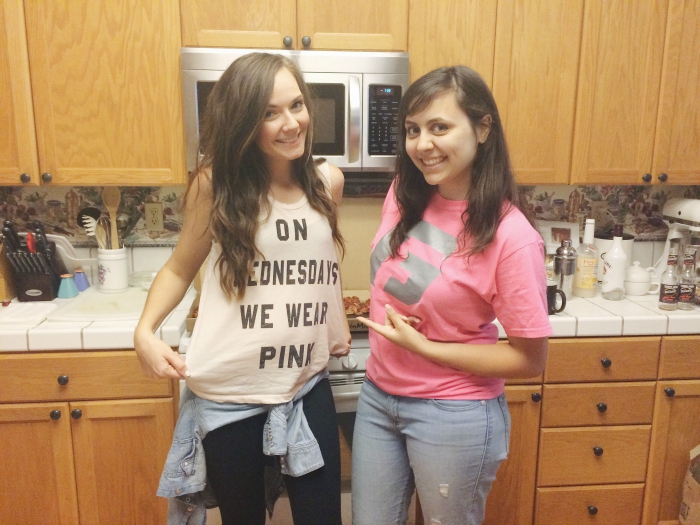 First off, let's start with last week on Wednesday, because it must be documented. We had a Mean Girls party at my aunt and uncle's house. All the cousins are home from college this summer, so we had to have one last movie party before they leave again. It was Wednesday, so we wore pink. Duh. And funny story? We were so caught up in talking/ hanging out/ eating pizza that by the time we finally actually started to watch Mean Girls, Sam was D-O-N-E-Z-O (aka it was his bedtime, and boy does he let us know when his bedtime is!) so we watched liked 5 minutes of it ha! But I've seen that movie approximately 127 times anyway, so I wasn't mad about it. I prefer the talking/ hanging out/ eating pizza anyway.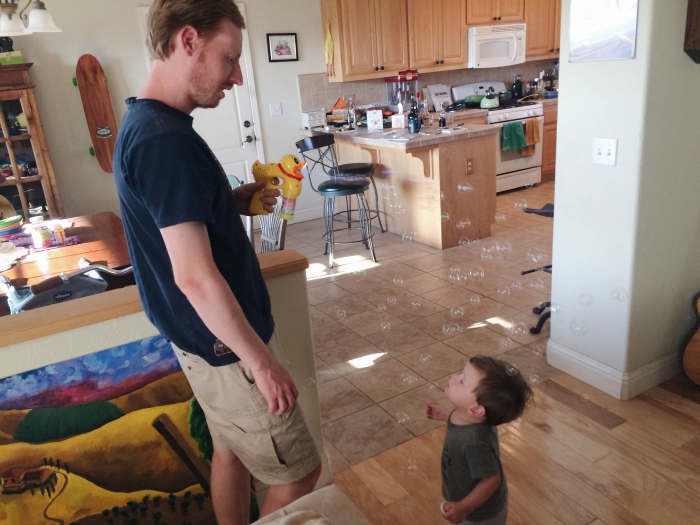 My brother is in town!!! He has been living in Hershey, Pennsylvania (yes, the home of chocolate) while getting his PhD in molecular and cell biology (I KNOW, HE'S REALLY SMART) and now that he is officially a Doctor (!!!) he is moving on to post-doc work, so my dad flew out and they road tripped cross-country back to California. We went over to visit and have a BBQ on Saturday and it was so great seeing him! We're actually all going together to visit my other brother in SLO this week, and I am soooo excited! Then Jeremy is off to his new job in San Diego. PHEW. Can you keep up?! I'm exhausted just thinking about it. ;)
Sam loves his Uncle Jeremy. And also bubbles.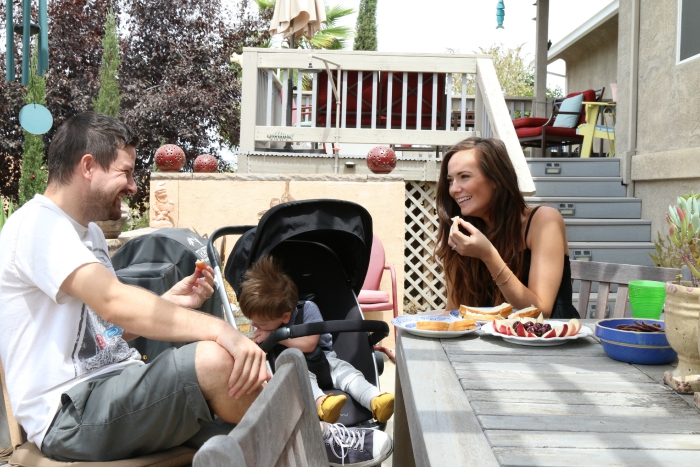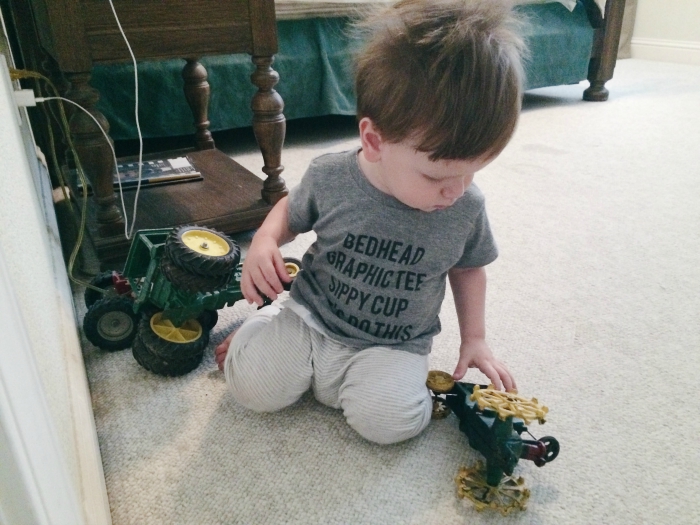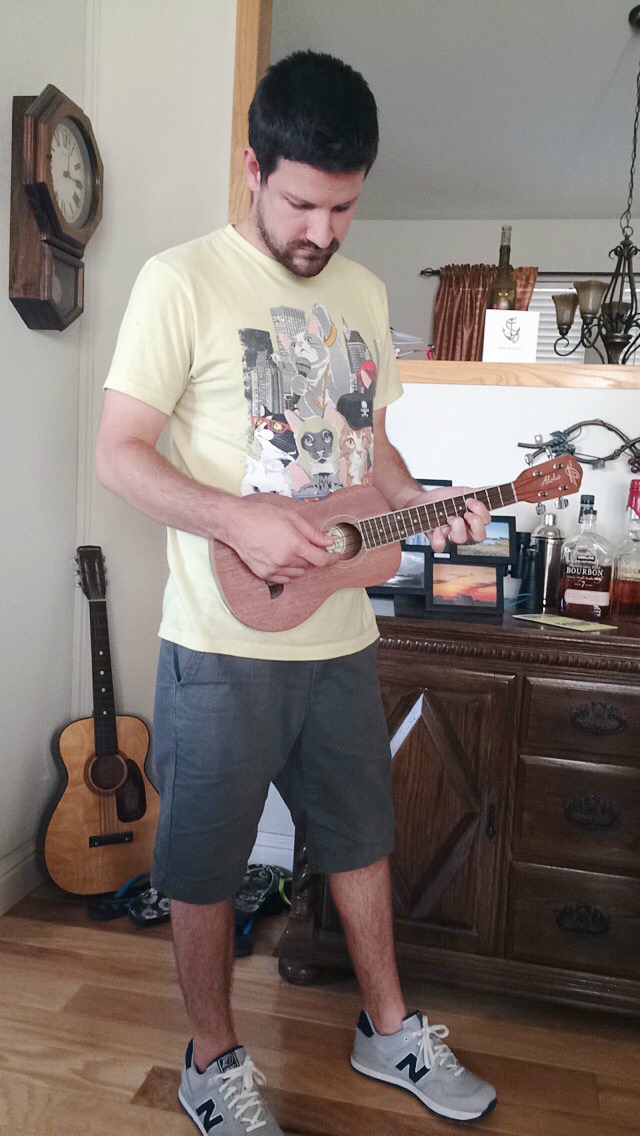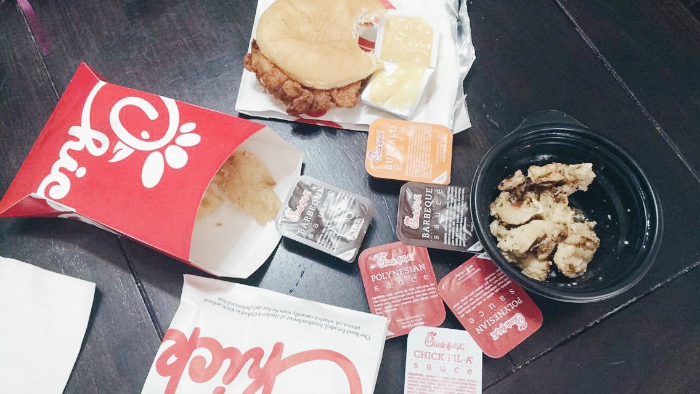 Chick-fil-A is always a good idea. And you know the best part is the sauce selection. I have perfected my sauce choices: Chick-fil-A sauce for the chicken sandwich, BBQ for the fries and Polynesian for the grilled chicken nuggets. Trust me on this.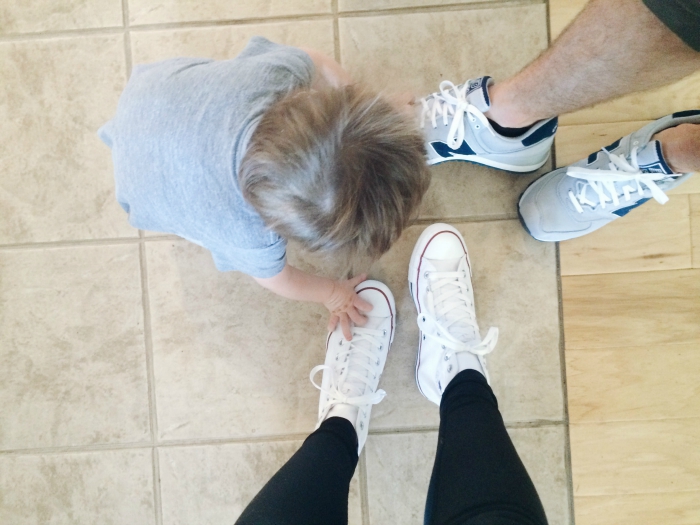 New shoes. Sam likes.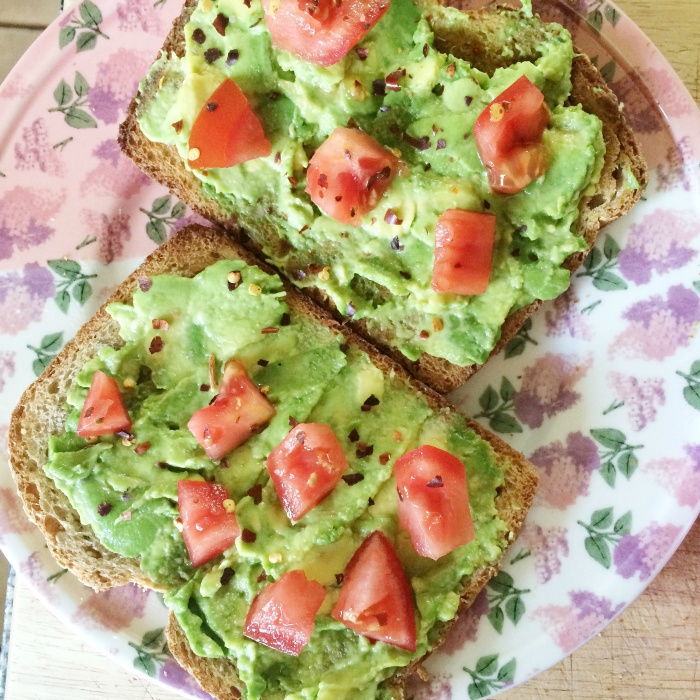 Avocado tooooooast (with sea salt, red pepper flakes and tomatoes), take us out.
Hope you had a fun weekend, too!
xo