Happy Friiiiday!!! It's a long weekend, YAY! This Sunday miss Sophie girl is getting dedicated to the Lord at our church, which we are SO excited about. I'll definitely be sharing pictures from that, of course. Other than that, we'll just be soaking up our very last official weekend of SUMMER! And for now, some Friday Favorites…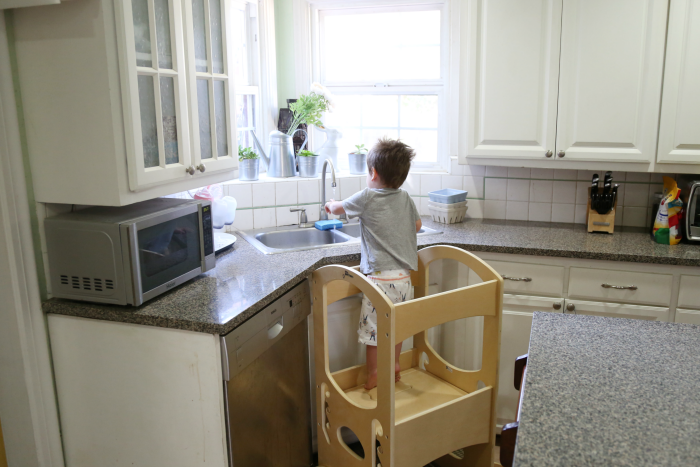 1. This learning tower from Little Partners. Sam LOVES it. It allows him to be up high, so he can wash his hands, play with things up high, and help us out in the kitchen. It's seriously the best. He is so happy and content just chillin' in his tower. It's the best. :)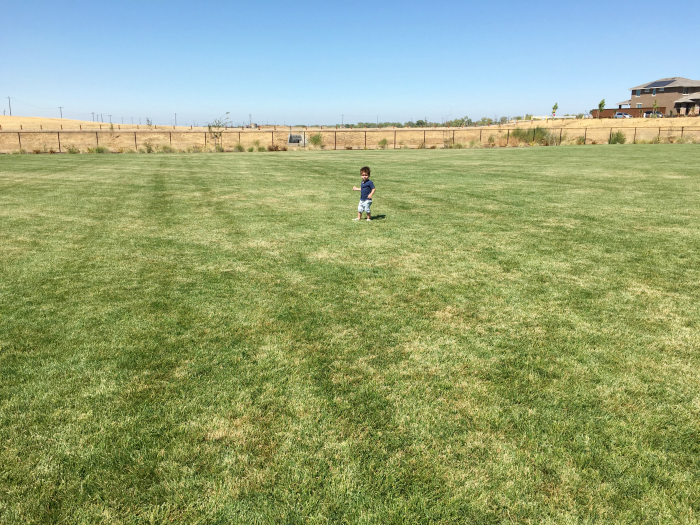 2. Sam looooves to just RUN RUN RUN, and he was so happy and in his element when we found this huge field by a playground we went to for a playdate last week. He just ran and ran and had the biggest smile on his face! I love seeing him so happy and free. THAT is what life is all about, right there. Finding what makes you unbelievably happy and gives you that freeing feeling. That's it. That's everything.
3. This smoothie: Coconut milk, almond milk, almond butter, spinach, coconut flakes, banana, carrot, protein powder. YAAAASSSS. SO GOOD. And full of healthy fats, which is perfect for breastfeeding!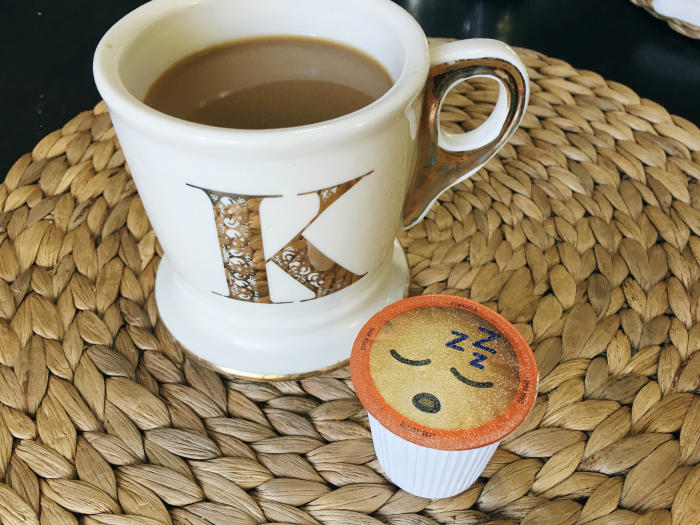 4. This coffee. First, it's adorable, because the k-cups are emojis. The "z's" one really speaks to me each morning. ;) But more than that? The coffee is GOOD. Like, REALLY good. Biiiig thumbs up. SO thanks to Javamoji for sending me some delish coffee. I'm hooked! How cute would this be if you owned a company to keep in your break room?! SO cute.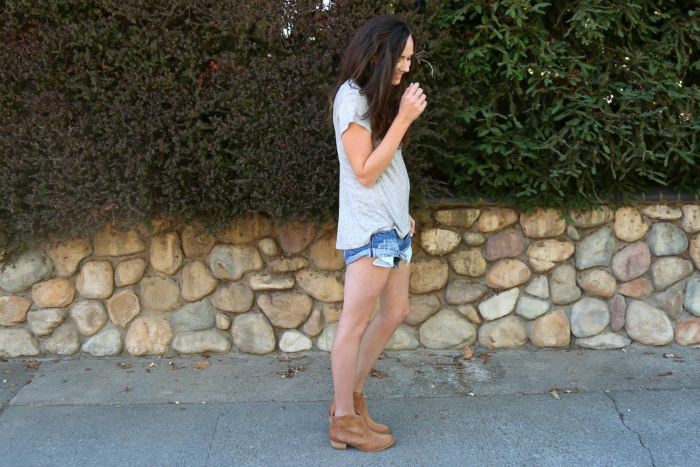 tee | shorts | booties
5. Annnnd booties. In case you missed this post, you can read alllll about my love for booties. :) Spoiler alert: I love 'em.
Okay, have the best weekend ever!!! We'll be soaking it all up! The last true weekend of summer! Do you have any fun plans??
xo