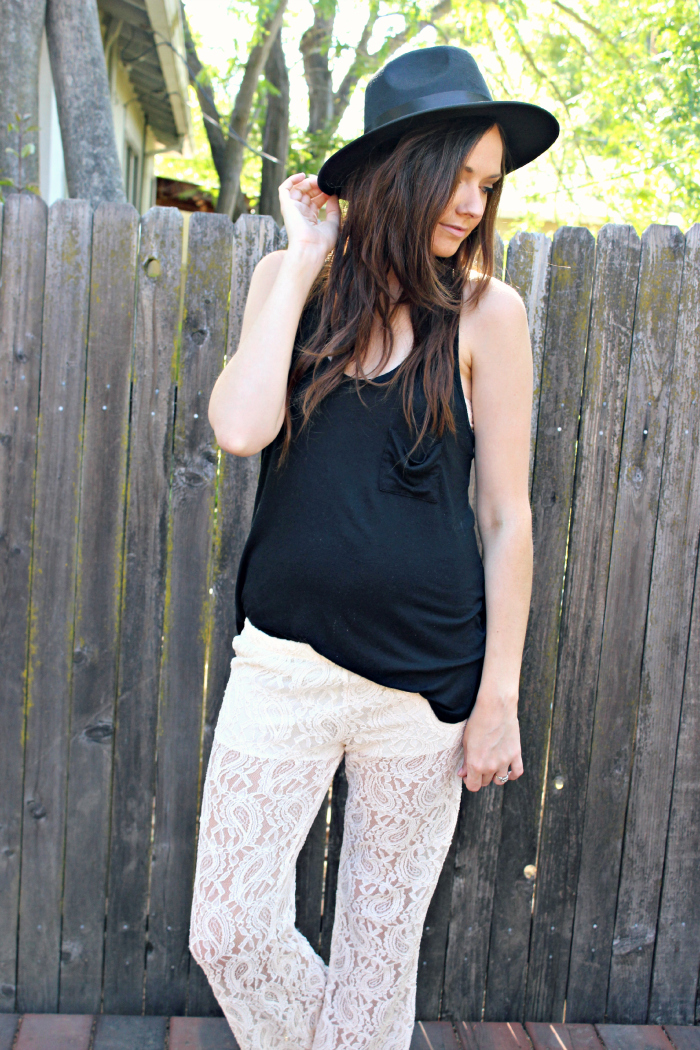 hat: c/o oasap (here)
top: target
pants: c/o windsor (here)
And now, for some Man Quotes. The Bachelorette has returned! Was anyone else completely unaware of this fact until Monday? Because I literally had no idea it was back so soon. I feel like we just endured the season of JuanPabs. Yet, here we are again, for another installment of The Bachelorette and with it, more Man Quotes! What are "Man Quotes" you ask? Well, I watch the show with my husband and share the great tidbits that come out of his mouth while watching. You can expect a lot of sarcasm and a lot of laughter. It's way more entertaining watching with a guy, you should definitely try it. And if not, at least you can come here each Tuesday and read what it's like. It's hilarious, that's for sure. ;)
Zack, when Chris Harrison first shows up: I miss that guy.
Andi: "This is crazy!"
Chris Harrison: "I'm glad you like it."
Z: She didn't say she liked it. She said it's crazy.
Guy brings her a lamp taken from the hotel room.
Zack: Andi's like, "I arrest people like you."
Andi: "Why don't you go in there."
Z: Why don't you go in there, sneak out the back door, and I'll never see you again.
Dude: "I'm originally from Israel and Barbados."
Katie: Wait, how are you originally from two places?!
Katie: Okay, there is so. much. hair.
Andi: "I can say from experience that it works."
Katie: No, you can't. Because it didn't work for you.
Andi: "My biggest fear coming to this was are they all going to be disappointed that it's me? Are they going to wish it was someone else?"
Zack: Just America.
Andi: "He nailed in with the cookie tasting."
Zack: Pretty much anyone can nail it with a cookie tasting.
Zack: Wait, are those two guys going to hook up?
Zack: This Chris guy is a weirdo to the max. Bring that personal trainer out here.
And that's that. Who watched the episode? Are you a fan of Andi? I'm not really loving or hating her at the moment. We'll see.
xo
p.s. Katie's Top 3: Josh, Tasos, Marquel
Zack's Top 3: Patrick, Chris, Marcus