I received an Aerie gift card as part of my relationship with the Quality Blue Community. All opinions expressed are my own.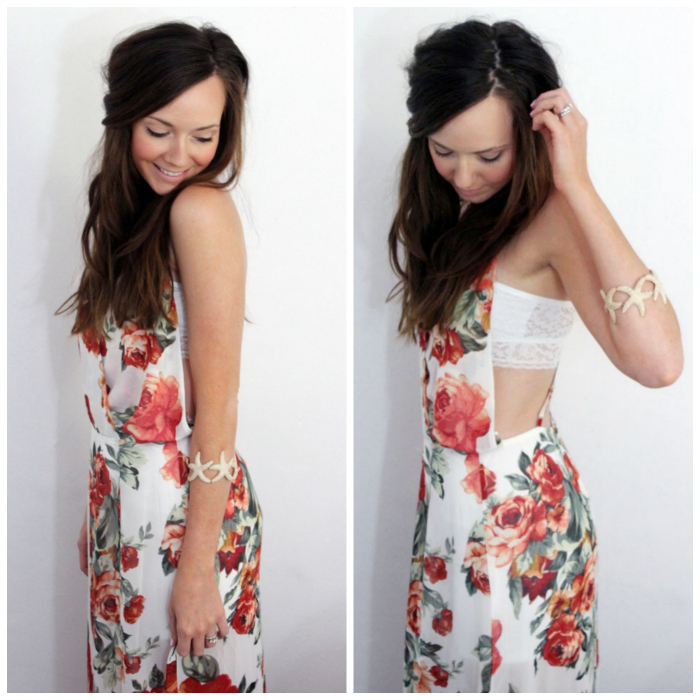 dress: forever 21 (similar here and here)
bra: aerie
bracelet: windsor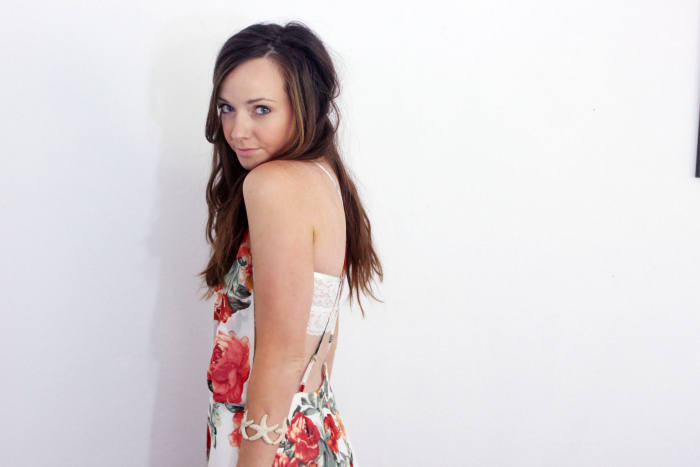 I am a huge fan of Aerie bras. They're comfortable, affordable and maybe the best part: they're pretty. This dress was just begging for a feminine little lace number to peek through, and the Aerie lace bandeau did just the trick. This summer I have embraced the lace bralette with gusto, by basically living in them all day every day. They're comfortable, look cute underneath a lightweight summer dress and they're super easy to nurse in. Win win win.

I thought this was pretty spot on, with 9 bras that every girl needs. Now, I consider myself a connoisseur of sorts. I have far too many bras to count, it's kind of ridiculous. So this graphic by Aerie really spoke to me (see more on Aerie's blog!), and has convinced me to do a thorough cleaning out of my bras and really figure out which ones to keep, which ones actually fit me properly, and which ones have run their course. I'm trying to embrace the "less is more" philosophy, and so I'm liking the idea of only having about 10 bras. That's doable, right? Pray for me.
How many bras do you own?
Any tips on getting rid of some? ;)
xo
p.s. See if you won the Riffraff giveaway here!