Sponsored by Zappos.
So when I got these two pairs of booties in the mail, Zack just looked at me and said, "MORE booties?! You have too many booties!" And you know, it got me thinking about my philosophy on booties, which is really quite simple and goes as follows: one can never have too many booties. There are so many variations of the bootie, you could essentially have an entire collection of booties and not have one exactly similar to the other. And what a beautiful thing that is, right?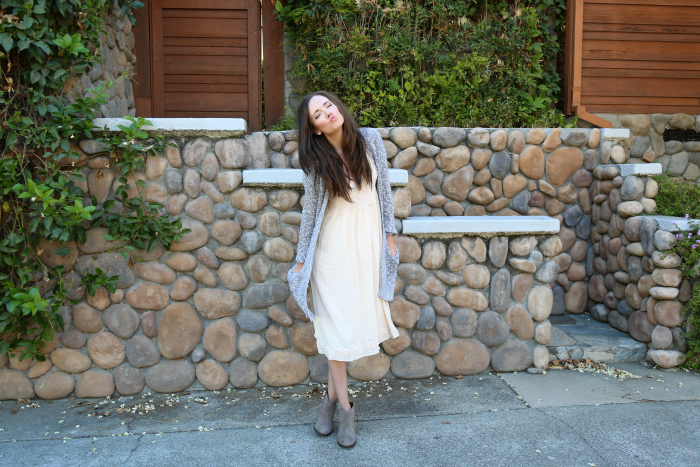 That being said, yes, I got MORE booties- these and these, both by Lucky Brand and they are gorgeous. I'm loving the chunky heels especially for fall. Such a classic (and comfortable!) look.
Another perk of the bootie? You can style it so many different ways! As demonstrated by yours truly. Dress it up with a dress and some pretty jewelry, dress it down with some denim shorts and a loose tee. Boom. Easy. I styled both ways, while still keeping that laid-back California look that is just a part of who I am. Gotta keep it cute but also comfortable, always.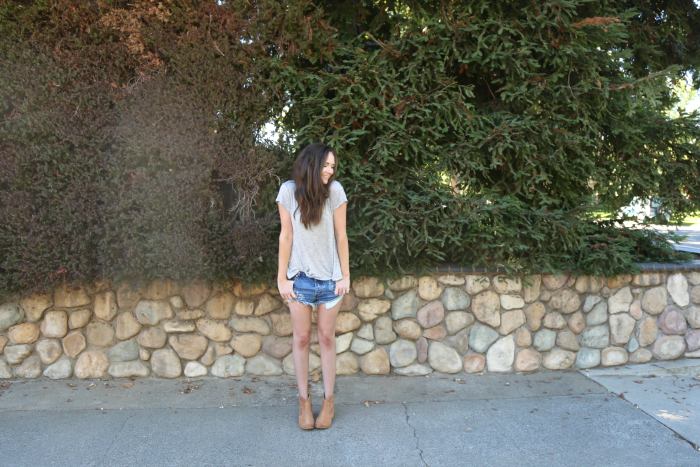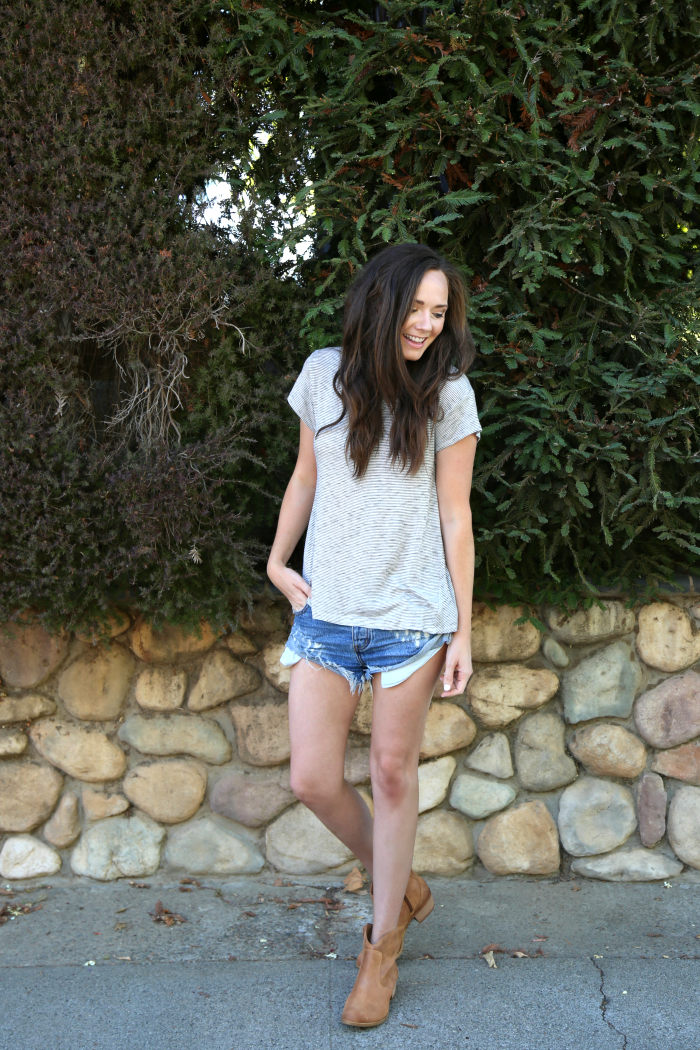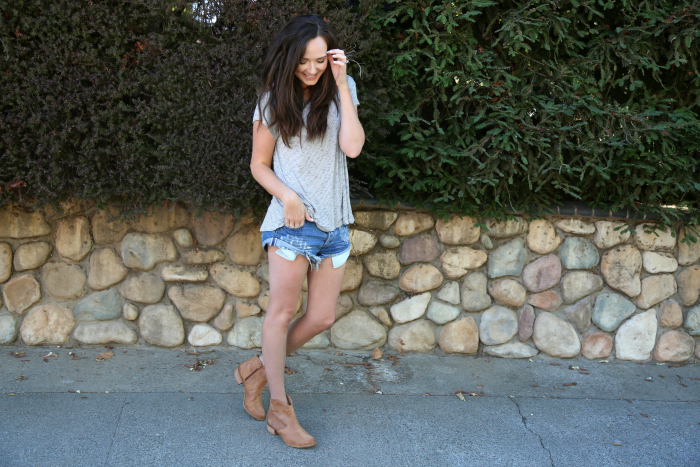 This is basically my late summer/early fall uniform: denim cut-offs, Loose striped top, messy hair and booties. Throw on a light sweater or jacket if need be. Annnd done. Easy, everyday style.
And this is perfect for a little dressier look, that is still easy and cozy. Clearly, there is a theme here. ;)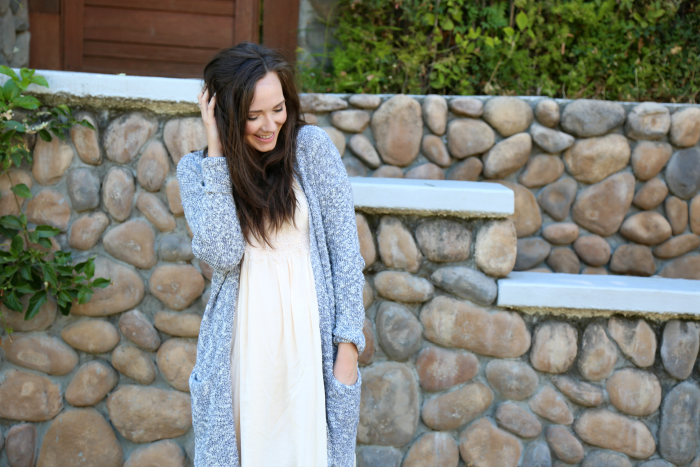 So no, sweet husband of mine (and all husbands of the world!), you can never have too many booties!
Good thing Zappos has an amazing collection of booties (and lots of other things too!) at a great price, with free shipping both ways, 365 day return policy and awesome customer service! Love them!
What's one thing you have probably too much of, but can never get enough of?
xo
Read More on Katie Did What