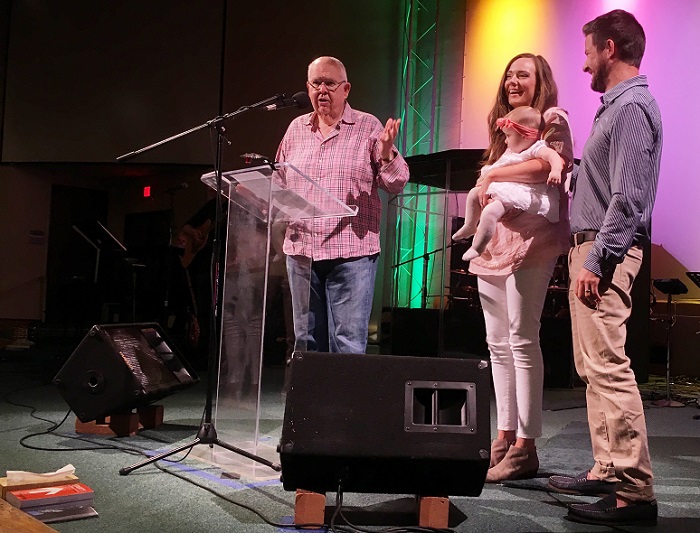 Happy Labor Day! Today is Zack's official last day of summer vacation before he goes back to teaching! Wish me luck tomorrow as I take care of two sick babies while being sick myself! :o
The pic above is a little snapshot of Sophie's dedication, which was yesterday. We had a party at our house afterward (which Sam slept straight through – 4 hours!) with a bunch of the family. It was a perfect day! More to come with all of the details of the day- and photos, duh- tomorrow! In the meantime, enjoy the long weekend! Wooo!
What did you do this weekend?
xo