This post sponsored by Walmart. Opinions are my own.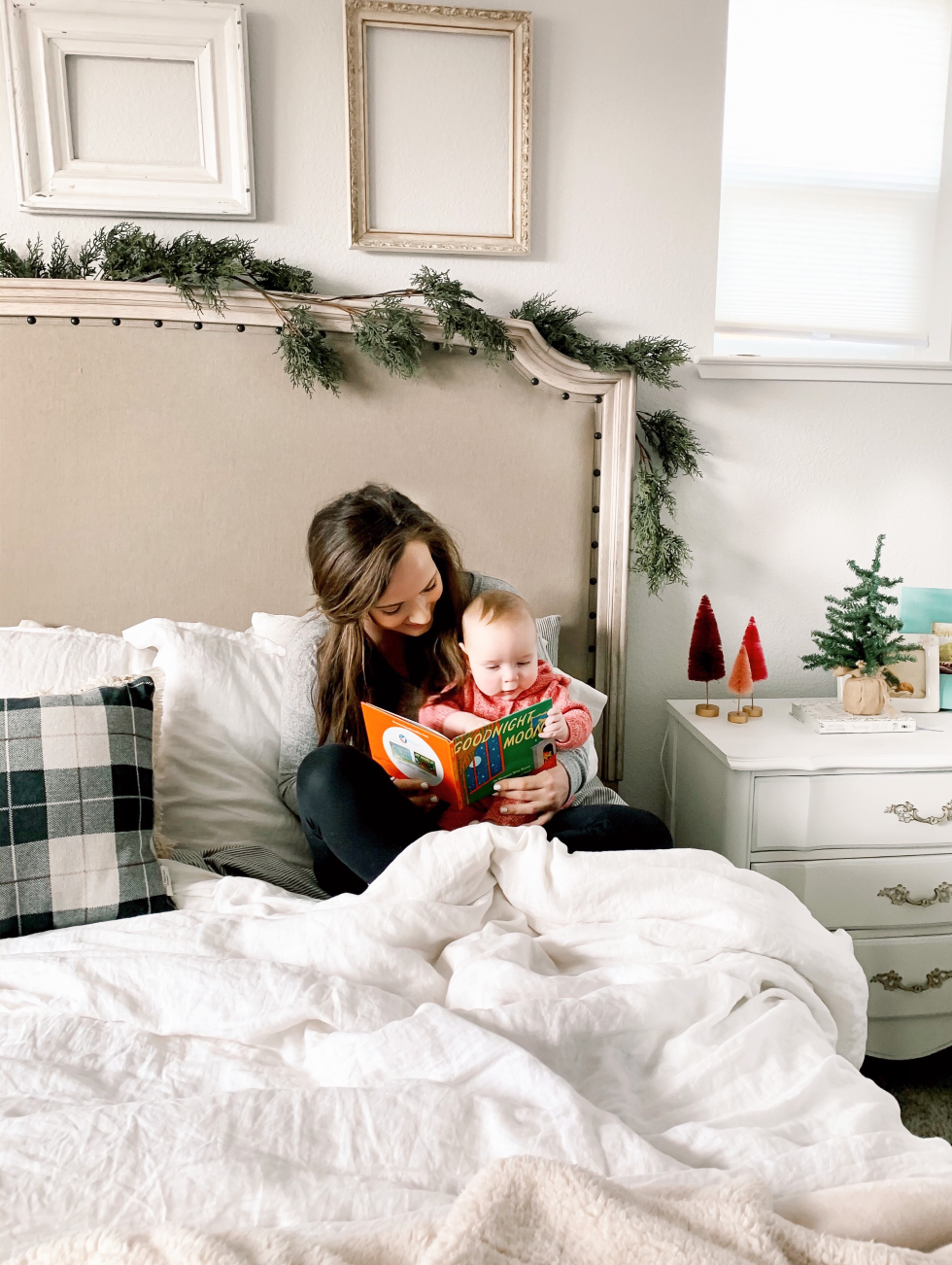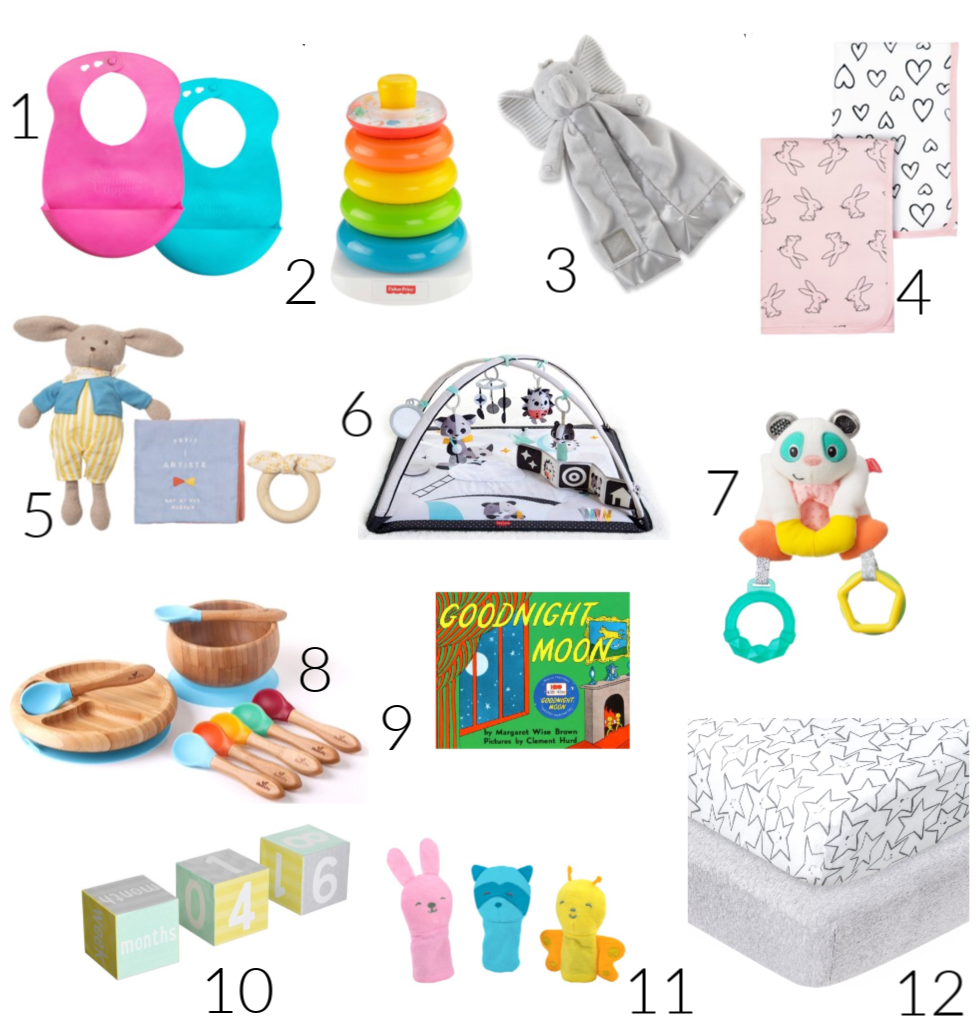 1 | 2 | 3 | 4 | 5 | 6 | 7 | 8 | 9 | 10 | 11 | 12
And now for one of the most highly requested gift guides of the season- the BABIES! I loved putting this one together, and having a baby this year makes it that much more special! Everything on this gift guide are things we either have and love or that are on Ollie's wishlist this year! And everthing is available at Walmart! When it comes to baby products, Walmart literally has everything you could want or need! They have the best name brands that you know and love and even some of their own that are so good. When it comes to gifting babies, obviously they aren't really going to have much of a reaction (except for cooing and smiling, because they're babies and likely that will be their reaction to YOUR reaction). So I like to give things that are going to be practical (bedding or clothing), edible (baby snacks!) and of course developmental toys and books.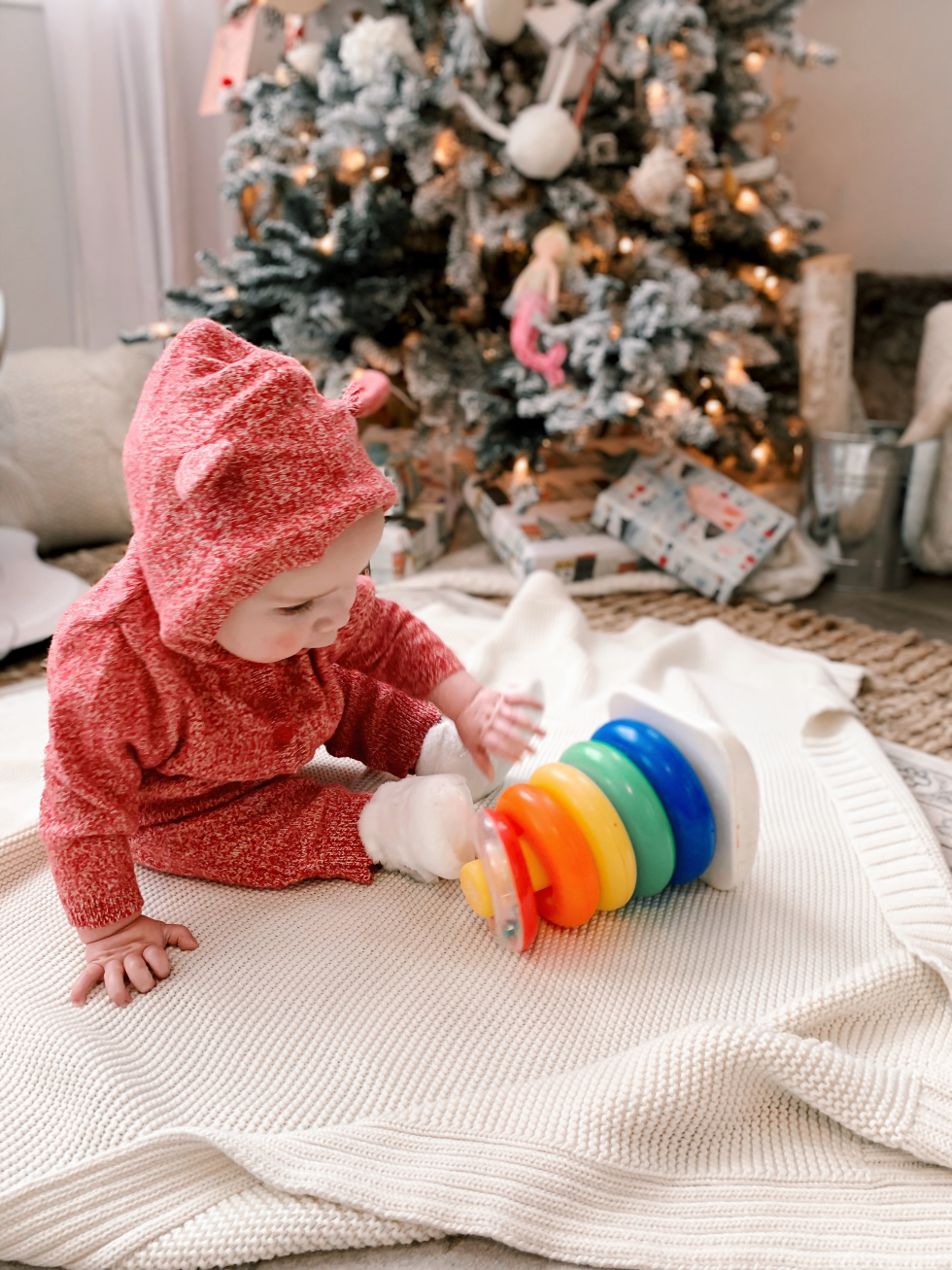 Now on with the list of gift ideas for baby!
TOMMEE TIPPEE BIBS – Practical and cute, and something you will get a LOT of use out of!
FISHER PRICE RING STACKER – A classic for a reason! We've had this for all 3 kids and they LOVE it!
BABY ASPEN LOVIE – Something for Baby to get attached to is a must. So soft and sweet.
LITTLE STAR RECEIVING BLANKETS – These are multi-use! Swaddles, burp cloths, tummy time, blankets, car seat cover, nursing cover… And they're cute, too!
MANHATTAN TOY GIFT SET – The most darling little stuffed animal, soft book and teether set.
TINY LOVE ACTIVITY GYM – This is one of Ollie's most-used products! We LOVE this activity gym! Not only cute but so much fun and hits baby's developmental milestones!
INFANTINO STROLLER TOY – Take along everywhere! So fun for Baby to play with on the go.
BAMBOO MEAL SET – How cute is this set?! Amazing reviews, too! Such good quality and great for tiny hands.
GOODNIGHT MOON BOARD BOOK – A must have in any children's library!
TINY IDEAS MILESTONE BLOCKS – So fun for newborns, for monthly pictures!
GREEN SPROUTS FINGER PUPPETS – The cuuuutest! So fun for imaginative play, and to get lots of good giggles out of the littlest of babies.
LITTLE STAR BEDDING – Okay, the new line of 100% organic bedding at Walmart is KILLING IT. So stinking cute!
You can click on any item below to go straight to it!
xo
Read More on Katie Did What