This post sponsored by Herbal Essences. All opinions are my own.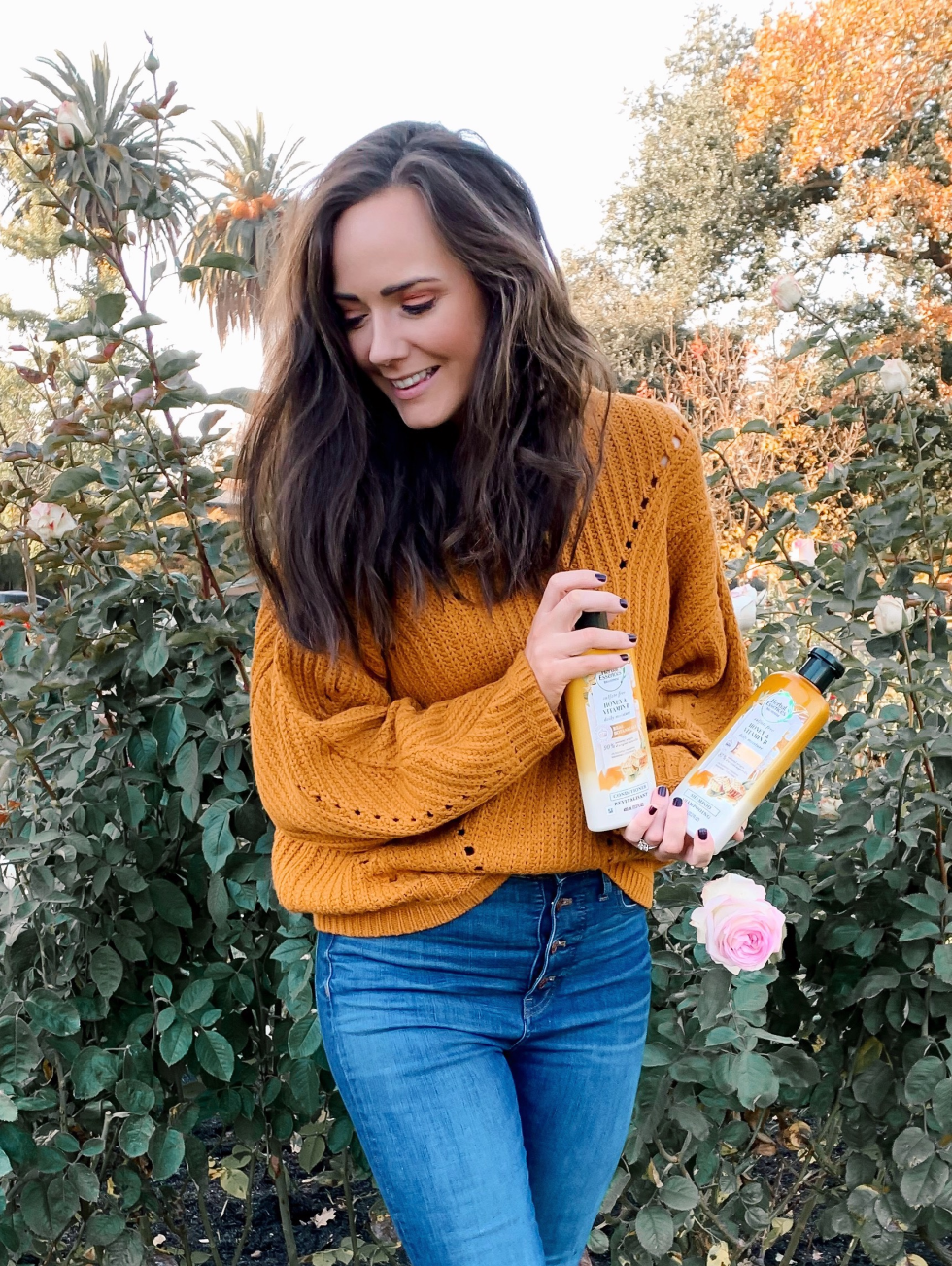 Let's talk about hair care for a sec. As a busy mom of three, I'm all about that low-maintenance lifestyle. I love good quality products that don't take time out of my busy schedule. When it comes to my hair, I wash it once, mayyyybe twice a week, so finding those dependable products that really work is so important to me. Having good quality shampoo and conditioner is KEY to my routine and general hair health, and I've found a good one, guys, thanks to Herbal Essences and their bio:renew Honey collections, specifically the Honey & Vitamin B shampoo and conditioner.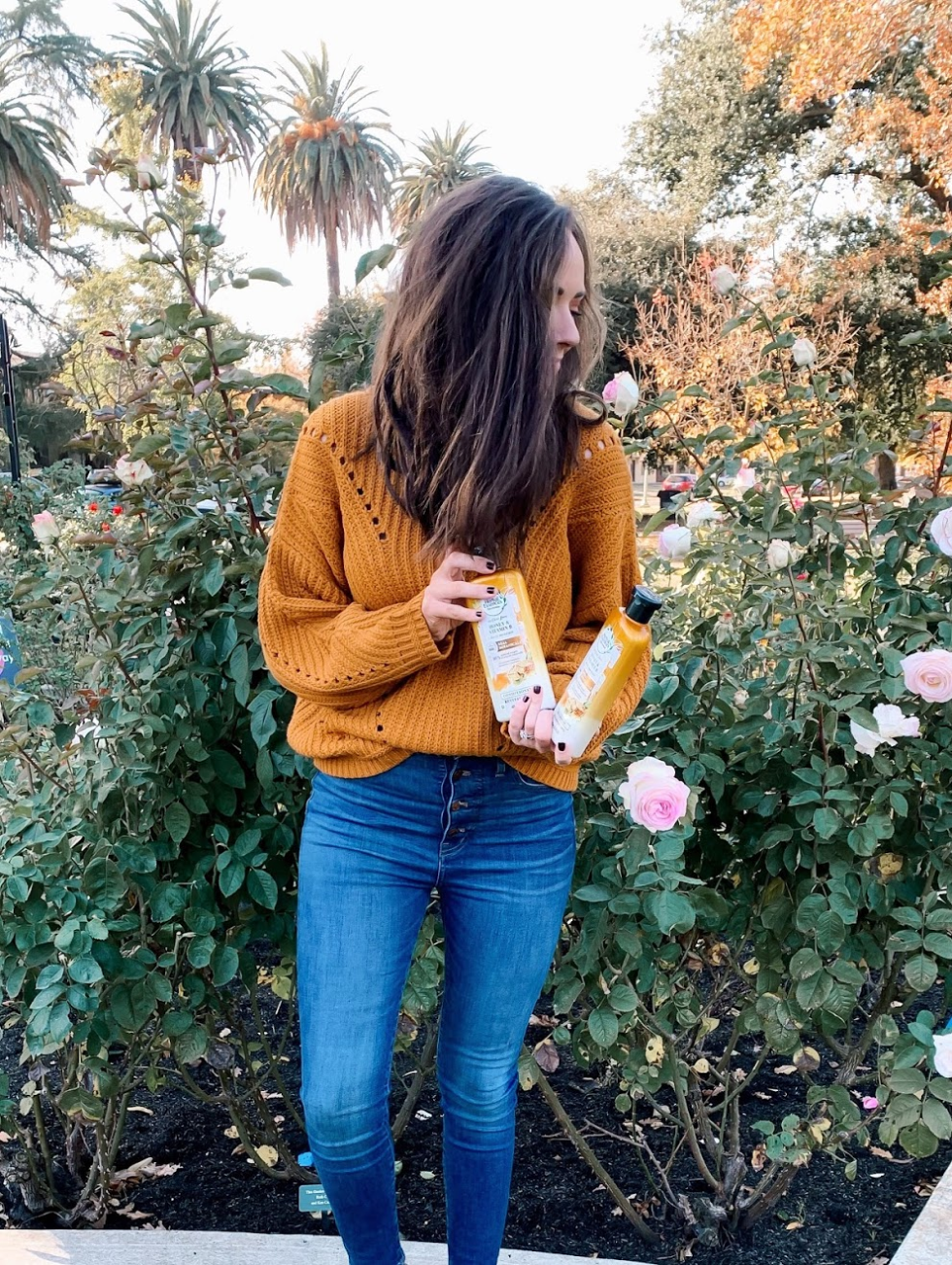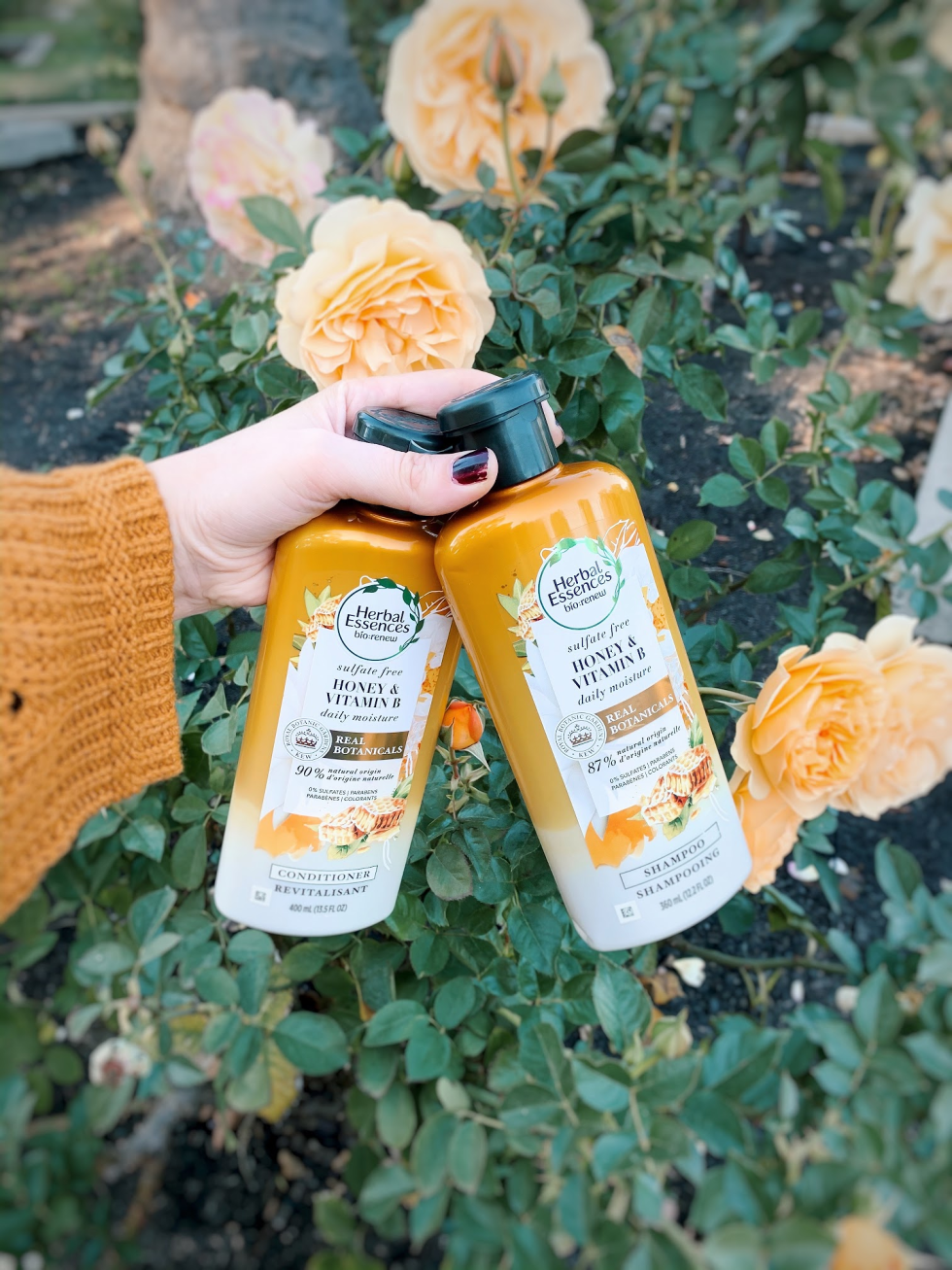 I've been using Herbal Essences Honey and Vitamin B shampoo and conditioner. It leaves my hair nourished and moisturized, and it smells divine. My hair is smooth and happy and full of life- just how nature intended it. ;) Makes sense, too, since it's honey-infused formula is made to hydrate and soften, making for healthy and beautiful hair.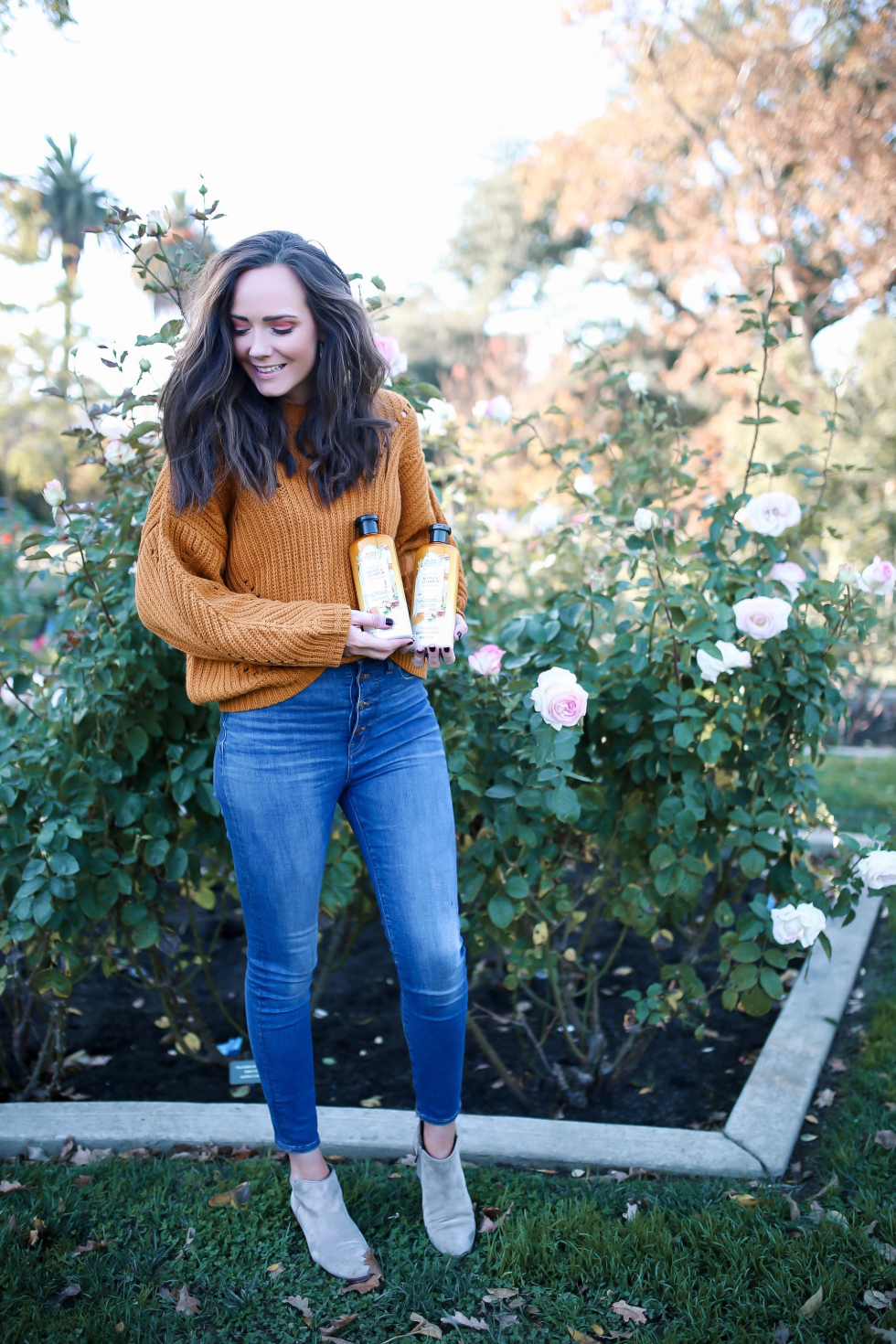 I love that this shampoo and conditioner are are free of sulfates, paraben, mineral oil, and colorants. The Herbal Essences bio:renew formulas are PETA cruelty-free and combine real botanicals with healthy antioxidants and amazing fragrances.The Honey and Vitamin B collection will leave your hair looking, feeling and smelling fantastic. Herbal Essences has partnered with the Royal Botanic Gardens, Kew, a world leader in plant science – this partnership links haircare with 260 years of expertise, in plant science, as each bottle of bio:renew contains real botanicals endorsed by the Royal Botanic Gardens, Kew.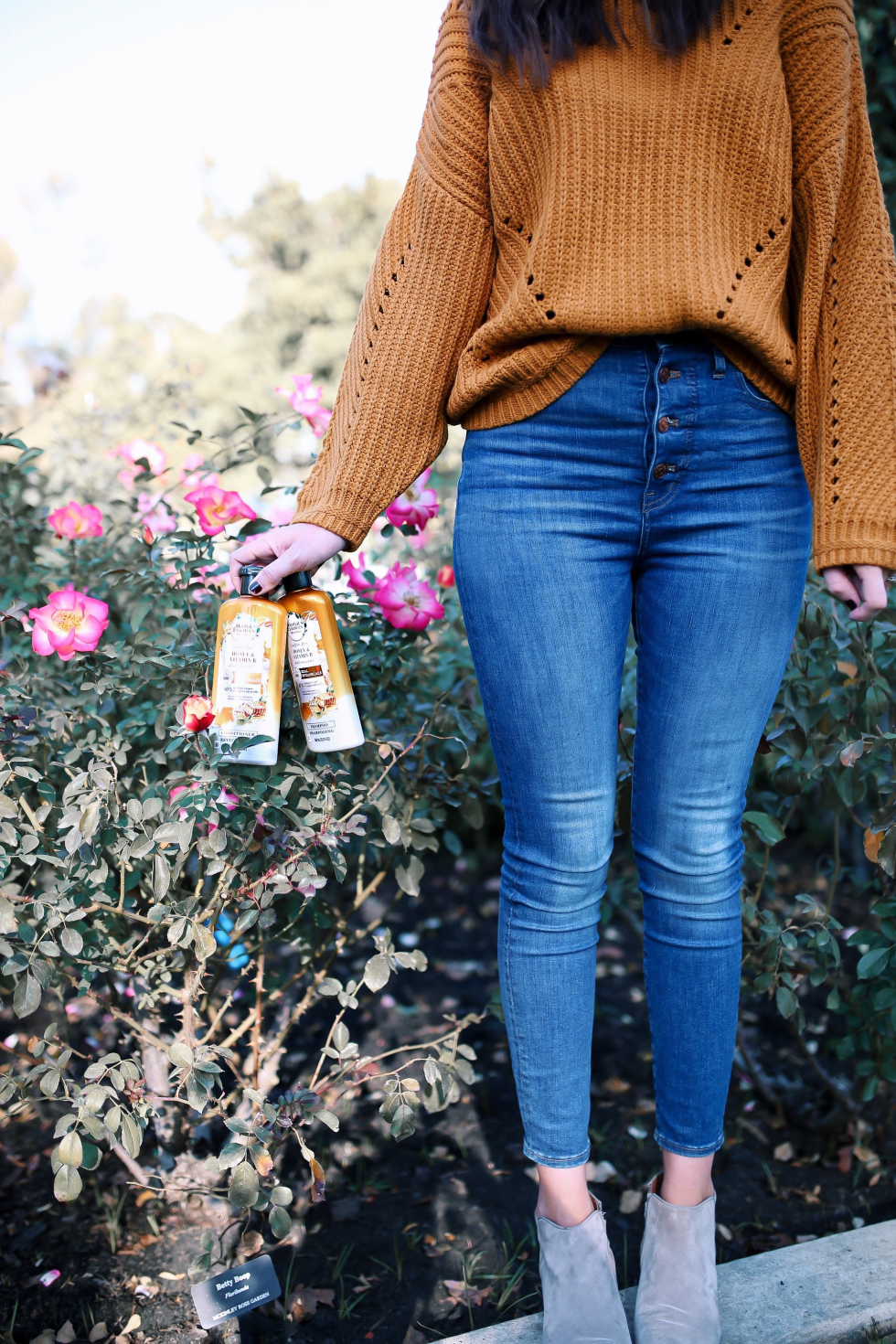 Want to know the best part? You can shop on Amazon! Woo! Click here to try it out for yourself!
xo