This post sponsored by Portal from Facebook. All images & opinions are my own.
I'm so excited to share this cool new device with you! I recently received as a gift Portal+ from Facebook and it is SO awesome! Right away, we were impressed by the simple packaging and easy set up. We had it up and running within just a few minutes.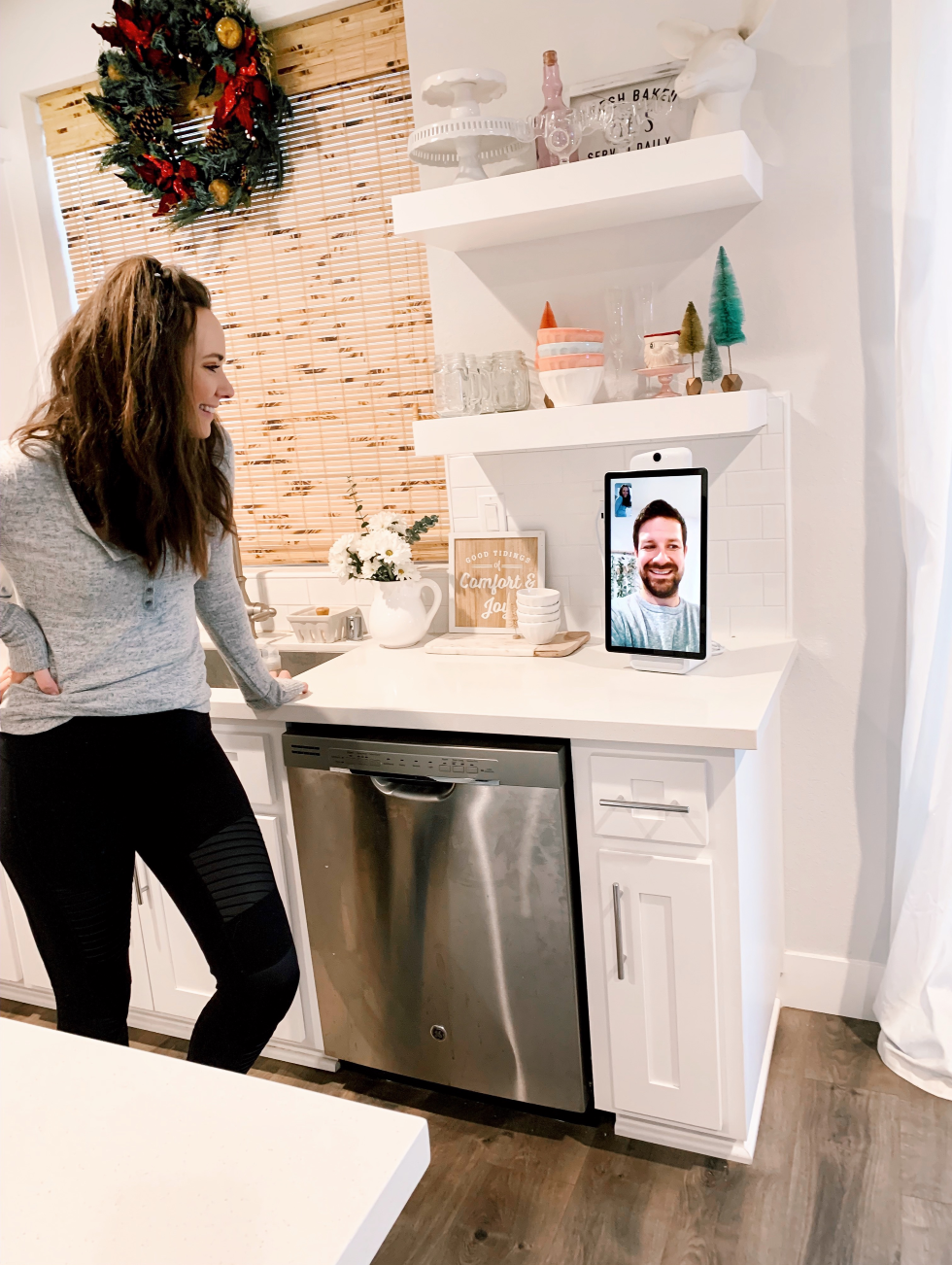 Another thing we noticed very quickly is the extremely high quality of this device. Both the display and the speakers have a very high-end look and sound. The speaker sounds noticeably better than our existing audio device. We keep commenting how crystal clear the monitor is. And while on a video call, it's very obvious that the camera is also very high quality.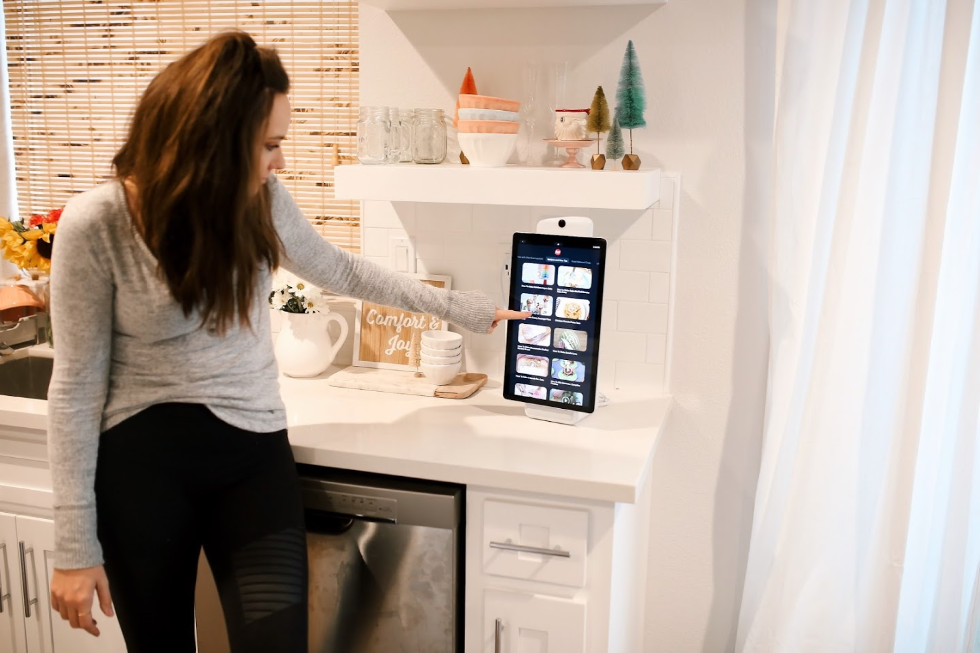 The Smart Camera on this device is a game-changer! While on a call, the camera automatically pans and zooms to keep up with moving people, even widening to include more people as they enter the room! It makes the whole experience so much more effortless! This is an absolute perfect gift for a parent or grandparent who is far away from their kids or grandkids! It really does feel like everyone is in the same room while on a call!
By now, you've probably seen the commercials on TV about Portal from Facebook, and like me you may just think it's a smart video calling device. While it can do video calling (and does so very well), after trying it out, there is SO MUCH MORE to it than just that!
Even better, there are several products in the Portal family to choose from! Depending on your budget, or where you want Portal in your home, there's something for you. There's Portal, Portal Mini, Portal+ and Portal TV.
Some of my favorite additional features of all Portal products are:
Alexa built-in: This allows you to play your Amazon music from your new device in addition to many of the other features of Alexa that you already use.
Partner apps, including Spotify, Pandora, Food Network, and more! I especially love the Food Network app in the kitchen, because you can watch How-to and Recipe videos as you are preparing your meals.
Story Time: This lets you become some of your children's favorite storybook characters, with fun augmented reality masks and effects! This is such a great way for kids to connect with long-distance family members! Sophie LOVED the Pete the Cat stories!
Built-in Web Browser: Allows you to view your favorite websites on Portal from Facebook, and even allows you to play your favorite YouTube videos.
Superframe: I love this feature for the times when you're not using Portal from Facebook for video calls. Quickly and easily display your Facebook or Instagram photos, or upload pics from your smartphone using the Portal companion app. This feature also takes the idle device from being "just another device" to frame that shows your favorite memories and people!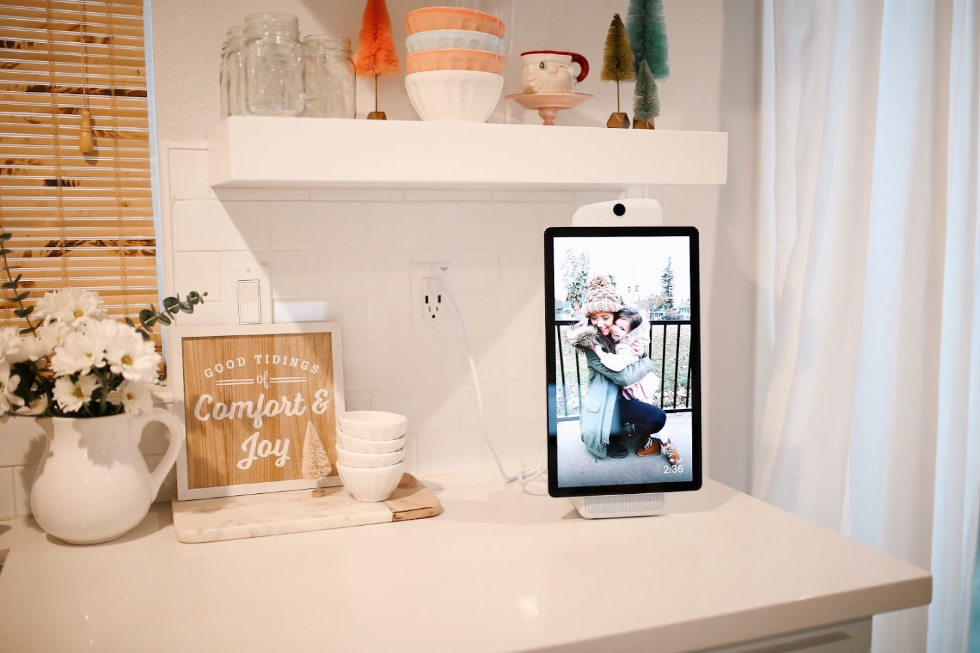 If you don't want another screen in your home, but want all of the fun features of Portal, try Portal TV and turn the biggest screen in your home into a huge, feature packed video calling device!
For those worried about privacy, every call is encrypted, and you can disable the camera and microphone with the touch of a button. They even included a little cover to block the camera lens when not in use.
All Portal family products are fun and unique new devices that will get tons of use for anyone who owns them!
xo
Read More on Katie Did What