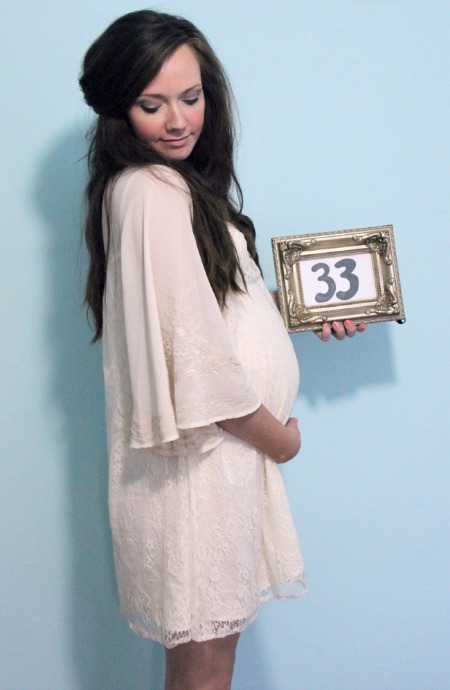 dress: c/o riffraff (here)
I had a minor breakdown this week, as I was going through my closet. I just started crying, because you know when you say "I have nothing to wear!!!" Well, when you're pregnant? It's really true. Like, nothing I own fits me any more. My options are so small and I got so frustrated and overwhelmed, I just broke down in tears. And I was laughing at myself through the tears, because I mean, how silly of me, right? Oh, those pregnancy hormones. They are no joke.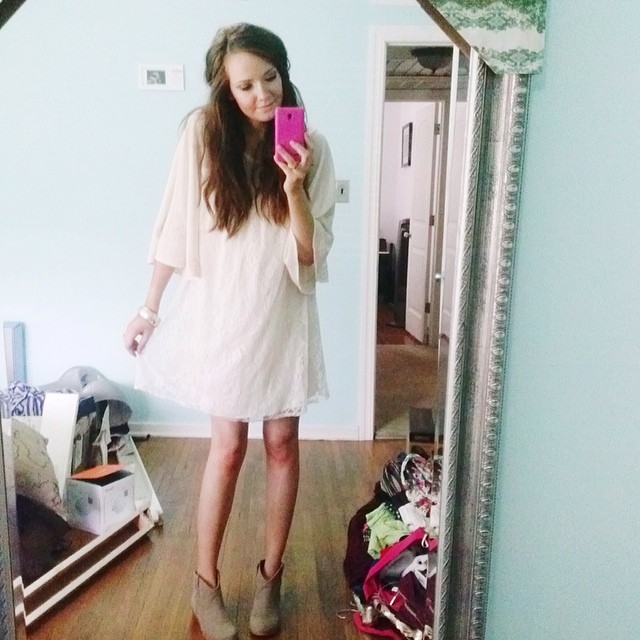 The nursery is a work in progress! But yesterday we cleaned it allll out and that mess you see in the picture above? It's gone! Woo hoo! Also, we've decided to keep the paint color the same, as it's the prettiest shade of tiffany blue (our wedding color!) and painting is such a hassle that I'm pretty content we don't have to deal with, to be honest! So yay for that.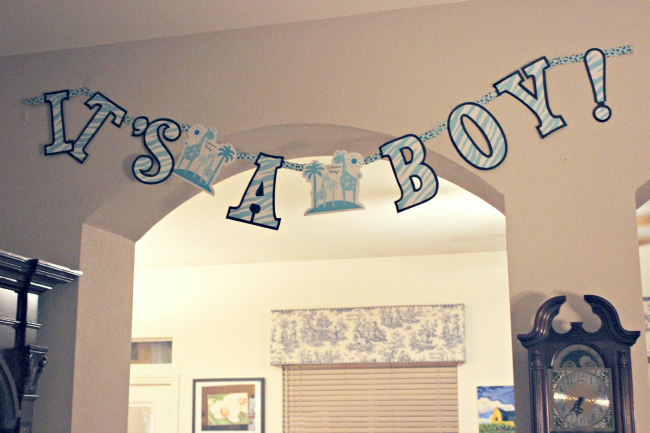 This weekend was my family baby shower! So many of the ladies closest to my heart were there, and it was an absolute blast! :) I get why they call it a shower- Baby and I were literally showered with so much love! The food was delicious, the company was great, and it was just a good time all the way around.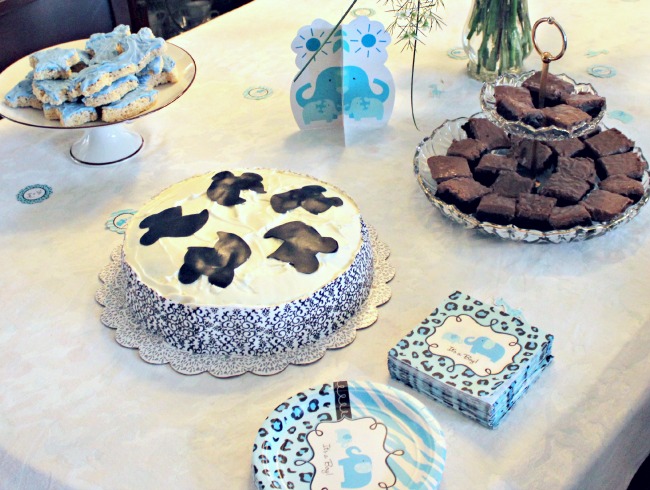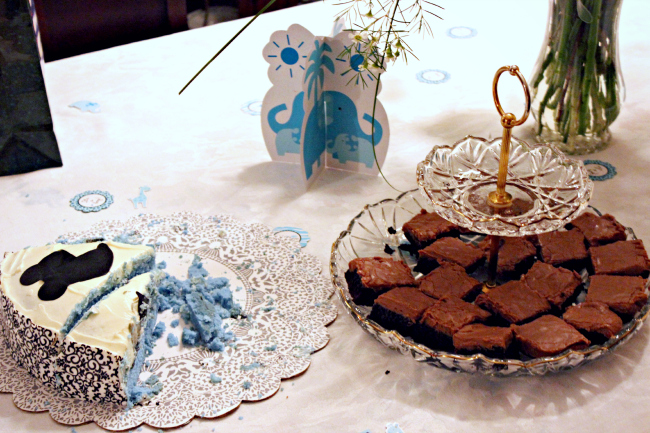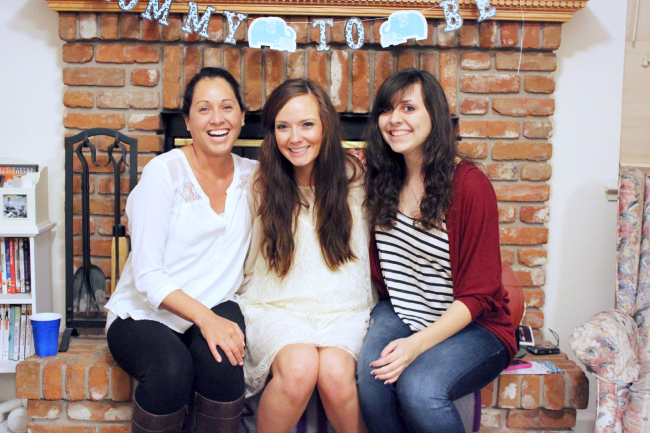 My aunt gave me a blanket my mom had made for my cousin, and it meant the absolute world to me. I mean, look at that! Of course, it tugged so much at my heart and is something I am so so grateful to be able to have and share with my baby boy. It's even in French! She knew. ;)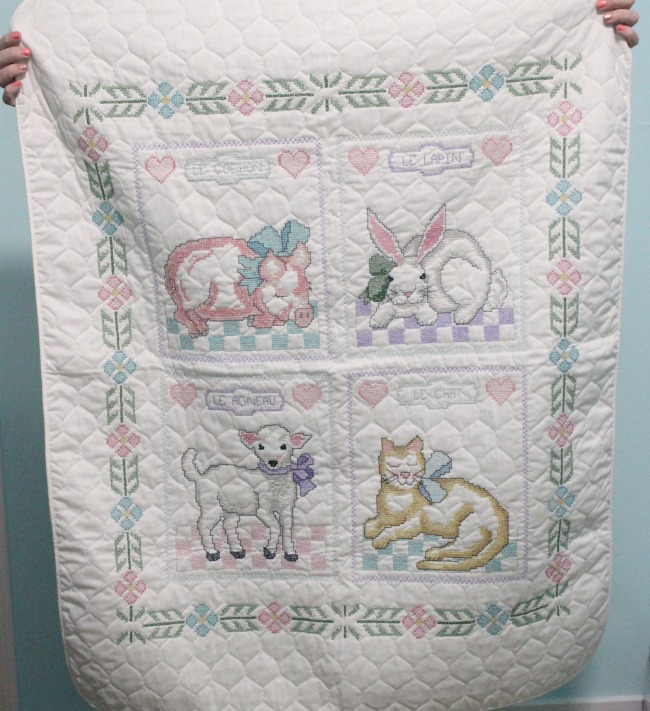 My heart is full and my tummy just keeps getting fuller. All is right with the world. Happiest of Mondays to you, my friends!
xo