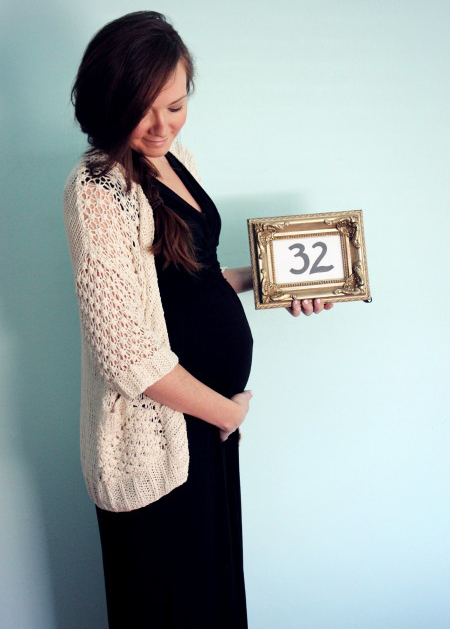 Some things at 32 weeks pregnant:
I feel like my belly is lopsided a lot. Like, this baby prefers to hang out on the right side of my tummy, making me crooked. It's pretty entertaining.
He has been moving constantlyyyy. It's pretty awesome, but also pretty crazy because sometimes he puts SO MUCH pressure on me. It doesn't hurt per say, it just gets a little uncomfortable every once in a while. Like, when he kicks me in the ribs. It doesn't happen a lot, but yeah. Ouch.
The belly button is for sure completely popped out and there to stay.
The weather has been back to being sunny and warm, and I got to tan the bump yesterday for a good couple of hours, while reading Divergent, my latest book (lovinggg it so far, by the way!). I could get used to this.
We had a yummy impromptu dinner at Zack's parents' last night and it was just really nice. I love those in laws of mine, a whole lot. This is one lucky baby, that's for sure. Of course, though, he didn't kick or move AT ALL when we were there. He's so stubborn, I swear. And wouldn't you know, not but 5 minutes after we get in the car and are headed home, he kicks me. Yep, stubborn little guy, just like his mama. :)
If you've been pregnant, were you every "lopsided"?
Have you read Divergent?
What book are you reading right now?
xo