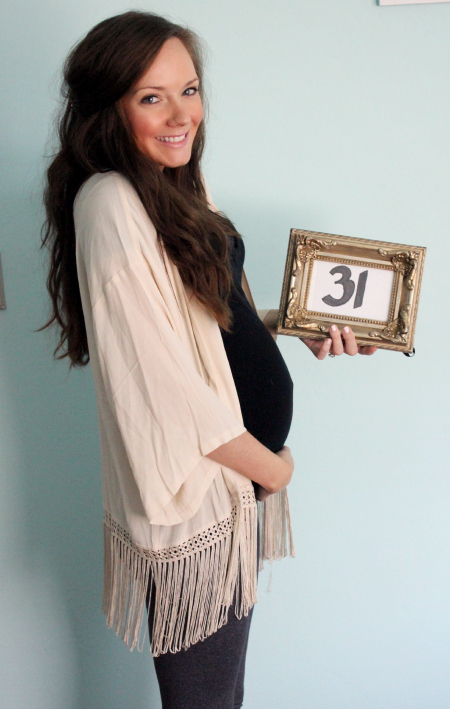 kimono: forever 21 (old, similar here)
First of all, I wanted to extend a huge thank you to all of you for the kindest comments/tweets/emails I received on Saturday's post. It was a very difficult day, as it always will be, but I'm so blessed to have incredible friends like all of you to cheer me up a bit and let me know you were thinking of me. You have no idea how much that means to me. <3
Now on to the bump update.
I passed my glucose tolerance test with flying colors! YAY! :) Now, I wasn't actually thinking I had gestational diabetes or anything, but I'm still a bit of a worrywart/ hypochondriac and thus it was a relief to just know for sure, you know? To celebrate, Zack and I had lots of sweets that night, duh. Also the doctor's office had candy out for V Day, and you'd best believe I stowed a handful away into my purse.
Another cool thing, the doctor said that my iron levels are better than most people who aren't even pregnant, so that was nice to hear. No anemia for me, woo hoo!
The nursery is coming along great. We headed to Ikea this weekend (on Saturday actually, as a distraction) and picked up a shelf and some picture frames and drawer organizers. We also cleared out the nursery and it's ready to be decorated, yay! :) I even made a little DIY print that I framed that I'm pretty proud of. Full nursery details/tour to come when it's all done!
This baby is constantly doing acrobatics in my stomach, and it's the most entertaining thing ever. Except for when he decides to start his tumbling at ungodly hours of the night/morning. Just getting me ready, right? ;)
xo