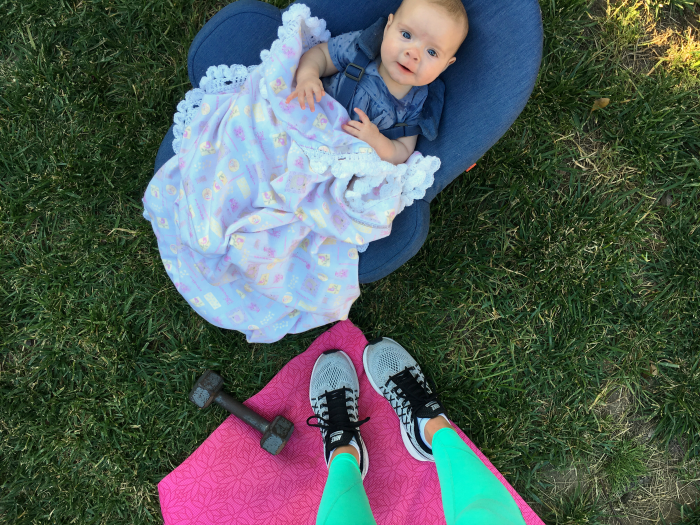 Yesterday I felt completely unmotivated. And lazy. And in my lack of motivation and laziness, I decided I needed to do something to turn that around. And so I wrote this post. To motivate myself and also hopefully motivate you too!
Working out is hard. Working out postpartum is really hard. Kids don't make anything easier in life. I have less time than I did before. I have less sanity than before. ;) I have less energy than before. But I still am important. My health and my well-being and my happiness are super important. To take care of them, I must first take care of myself. And I really do enjoy working out. Beyond the obvious health and mind benefits, I find it to be fun! (Most days). And so I decided to snap out of my funk by just forcing myself to do it. To get moving. To put on some cute workout clothes and just GO.
And so I did.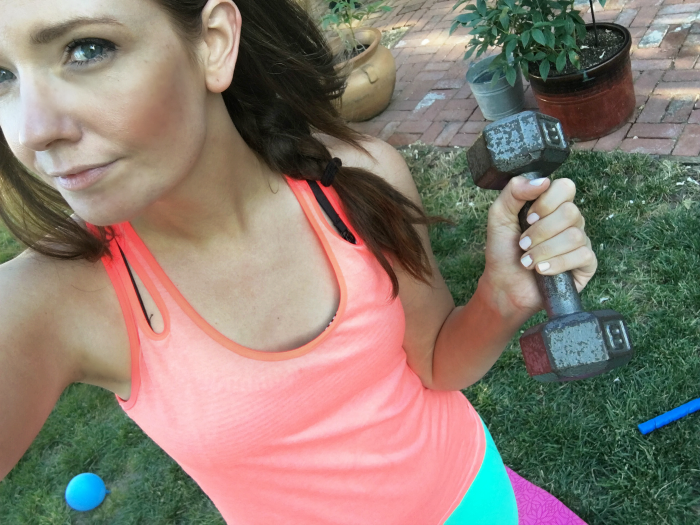 And guess what? I felt amazing afterward! I felt so proud of myself! I did it! And I'm stepping closer to my new fit postpartum body. And I'm excited about it!
So I'll go back to this post whenever I'm in a little rut. And I'll remember the way it makes me feel to take care of myself. How great it is to make some time for me.
And in doing so, I'm making myself the best mom I can be to my sweet babes. And look at that little cutie- she's motivation in herself for me to lead the healthiest life I can!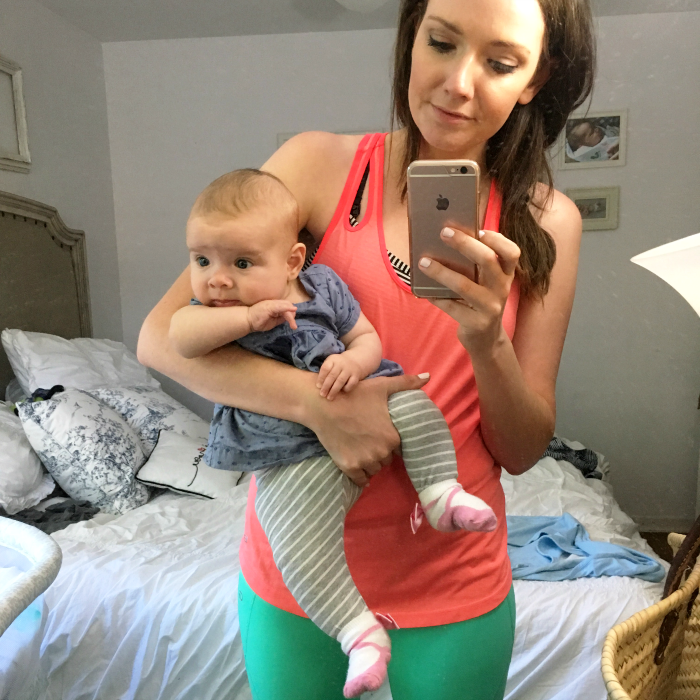 By the way, this all coincides with the start of the Tone It Up Bikini Series, which is another fabulous motivation if you are looking for any! A community of like-minded women building each other up and particiapting in this awesome fitness challenge together! If you want to follow along with my fitness journey, be sure to follow my fitness Instagram account, @katiedidwhat_tiu!
And if you're looking for some good places to get maternity workout clothes, I love belabumbum, motherhood and boob design. I own and love this top, these leggings (not just for maternity!), this top, this sweatshirt, this bra and this bra!
What do you do to workout?
xo