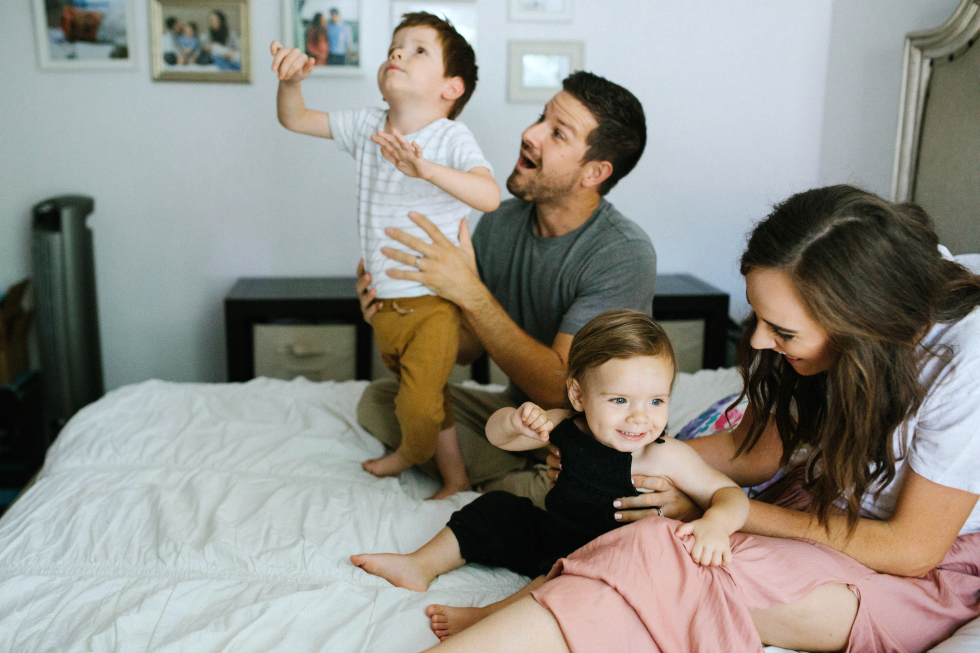 We have family photos coming up in November, and of course I am already planning for them (I mean, duh, right). But this got me thinking, oh crap. I need some tips to make them go as smoothly as humanly possible. From my personal experience (two toddlers, one who is on the spectrum, one who is 2.5 ;) lol) I do have some things I've learned about getting great photos with some extremely uncooperative subjects. ;) But I also asked for other's advice on my Instagram and got some really great replies that I'll share here as well! Because we can alllll learn from each other, and isn't that what the internet is for, anyway? :)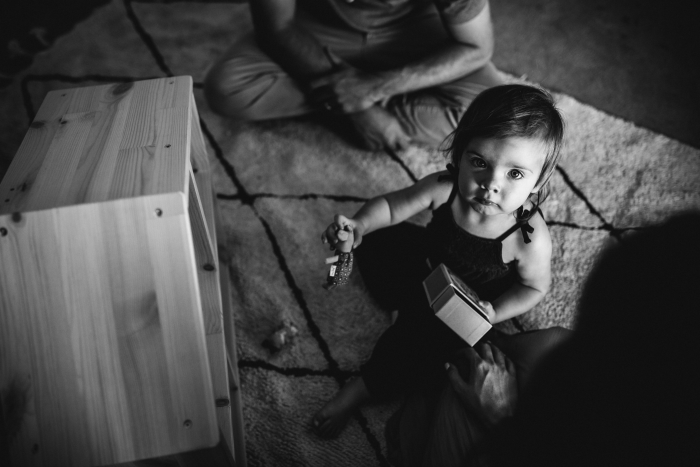 My Tips:
– BRIBES. Bring on the snacks on snacks on snacks. The lollipops for smiles, the special treats (fruit snacks are good because they don't melt!)
– Be natural. Go with the flow. If sh*t hits the fan, laugh it off! I always say, SMILE through the chaos!!! Meltdowns are part of our story right now, so if that's what happens, it's fine. I'll embrace it and chalk it up to this being our lives right now, ha!
– Get some photos of just you and your hubby. Pretend you're doing engagement photos again and get romantical with your man. Before them, it was just you, and I think it's sweet to remember that and capture some moments just you two. :)
– Let the kids be kids!!! And do what you can to get the smiles out. Tickles usually are surefire ways to do that over here!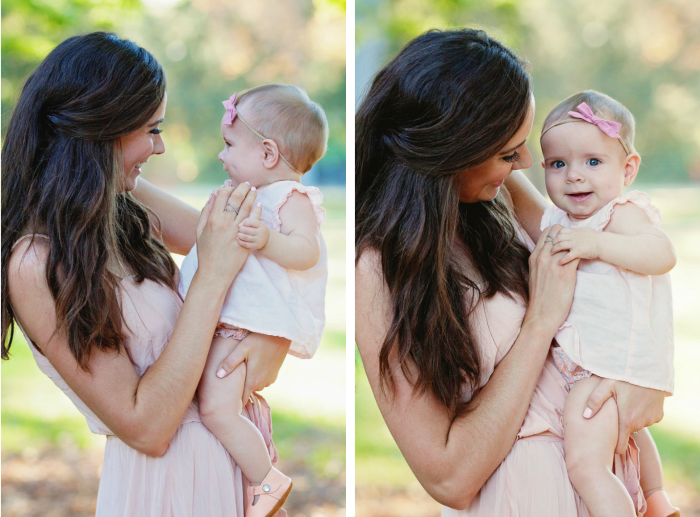 Okay, now for the amazing tips for family photos from other real moms and women, who know a thing or two about photoshoots with the family…
We did family photos during naptime…started out HORRIBLY!! But we spent some time playing and not focusing on pictures…the photographer just followed along and we got the BEST pictures out of it!! Not originally what I wanted going into it, but maybe even better. So advice…don't have major expectations…just go into it and hope for the best!!
Oooh girl, we did this with a 6 yo and a set of year old twins and I walked away thinking they turned out horribly but they were sooo good! I'd recommend lots of snacks, that's what got us through. And some of the babies favorite toys. Good luck!!!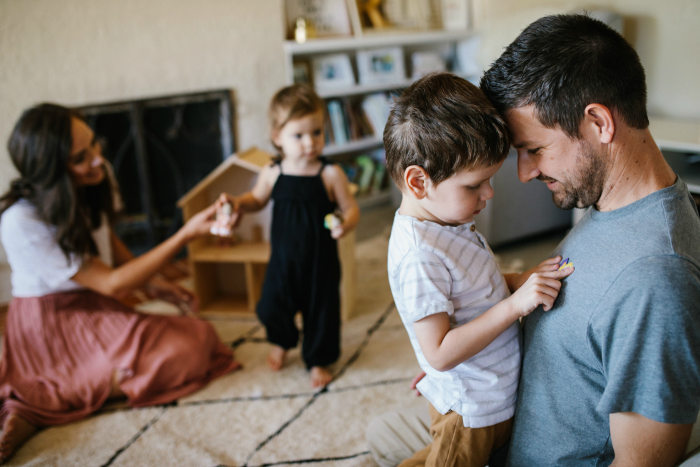 Don't focus on it being a photo shoot, run around with them, pick them up, tickle them, tell them you are going to explore whatever area you are taking pics in, and if all else fails bribe them with treats ????????

"Try not to stress because the kids will feed off that stress"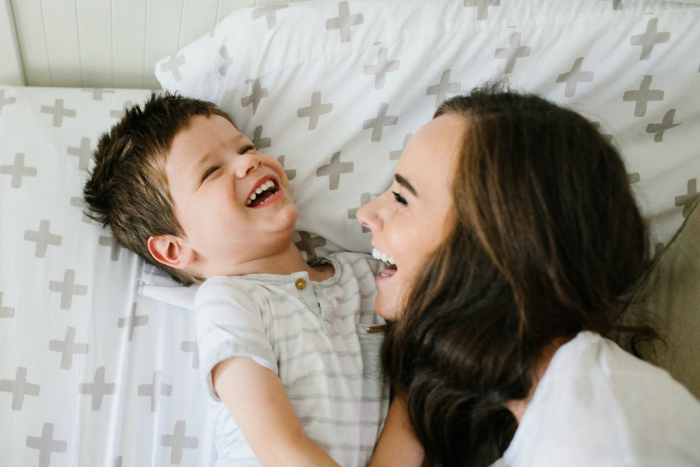 I'm a photographer! Bring candy, lollipops (I know I know, before bed but trust me haha!!) bring music (favorite movie sound track) and have fun! The best family photos are candid. Don't worry If your kids are freaking out or crying. It happens every single session and your photographer will know how to work with it! Swing them. Throw them in the air. Spin them around. Tickle them. Just keep the fun and worry less about posing. Good luck!!!!!! Try to be outside already before the photoshoot starts so they aren't melting down on the way to the shoot but are used to already being outside!
Take gummies or something they like for bribery. You and your husband focus on the camera and just smile! Let the photographer deal with the kids. I also tell the photographer to have fast fingers and move it along quickly. I have 2 difficult boys and our last family photoshoot was literally 15 mins opposed to the hour it was supposed to be. Photos were some of the best we've taken!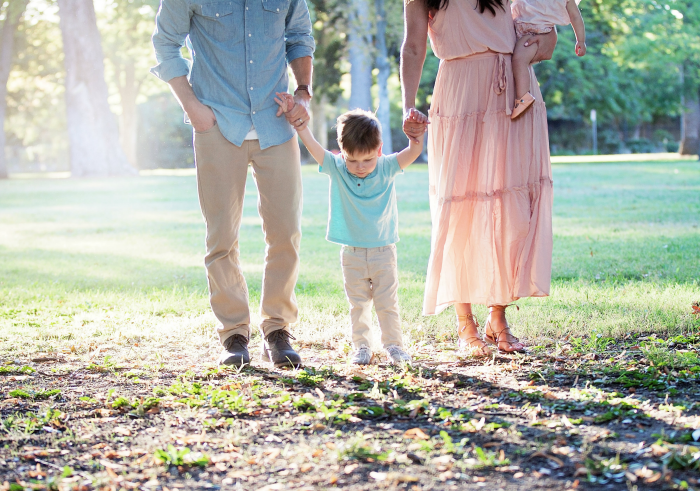 I usually do golden hour (an hour before sunset) and my kids usually are a hot mess. BUT, I suggest bringing treats, having the kids photos be done first, and bringing someone to help watch them, or help give back up when needed. Especially to help get them look over at the photographer and such. My photos have NEVER gone as planned as far as their attitudes, but they've always turned out great! You'd never know my kid was screaming most of the time lol

"Authentic is better than fake"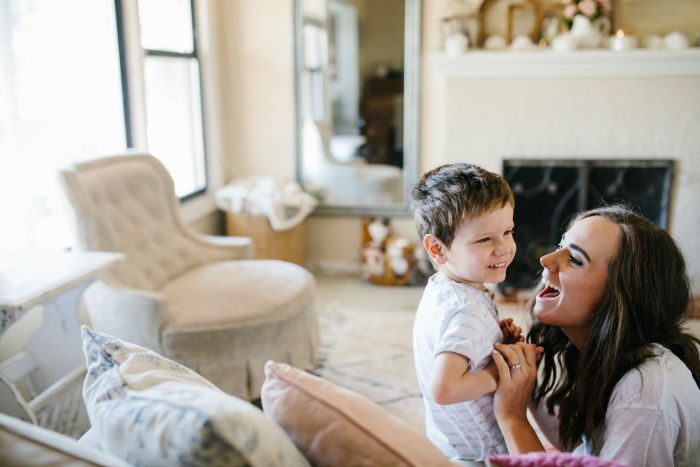 No kids personally, but I'm the photographer usually! My best tip is just go with the flow! So many people try to force their kids into posing, like "do this, sit here, blah blah". I usually pep talk people that authentic is better than fake. They will pose the entire rest of their lives for pictures! But I think you already do a great job with that.
I always shoot families at golden hour. Try and get a nap in but honestly just go with the flow. Try not to stress because the kids will feed off that stress. Make sure they eat a good dinner and have good treats/snacks with you for bribes. It'll be great, can't wait to see them!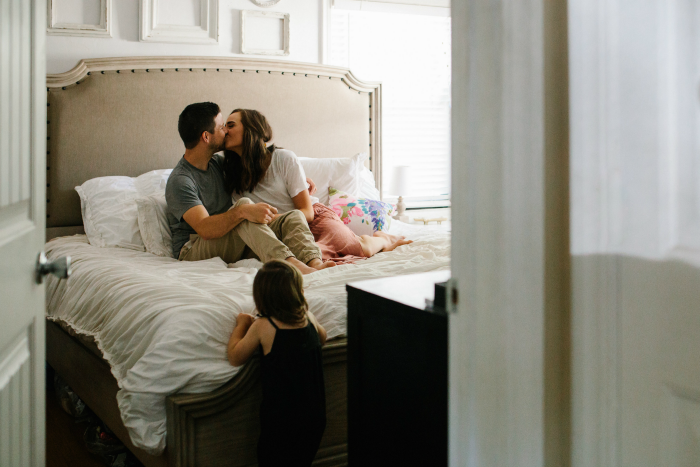 So there ya go! Go with the flow, have FUN, smile, bring bribes and it's going to be great, no matter what. ;) Let me know if you want to see a post on family photo outfit ideas!! I'm thinking of rounding one up!
And if you want to see, some of our family photoshoots LAST YEAR HERE and THE YEAR BEFORE HERE!
xo
Read More on Katie Did What