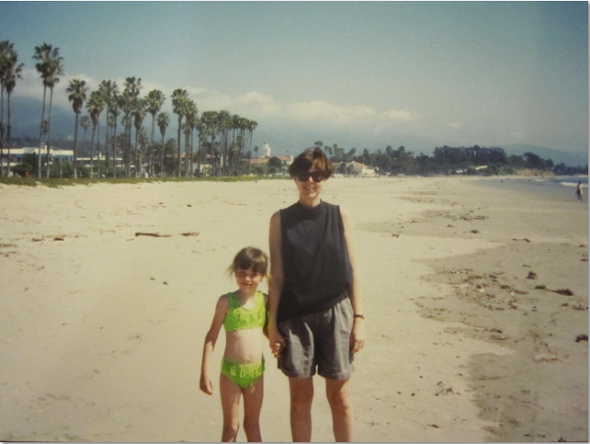 To be honest, if you were to ask me how I feel right now, I'd have to say this.  I'm nervous and scared and incredibly anxious lately. And I have been for this entire past week. My mom's been in the hospital, and I'm really worried and very apprehensive about what the outcome is going to be.  On top of the cancer, she's got a really bad infection.  I'm praying every single moment of the day, it seems. And I'm also really hopeful and optimistic, in spite of everything. You have to be, right? Otherwise, I'd be one hot mess (I already spent a few days last week as such) and it's no fun, let me tell you. So. That's how I am. I'm not "fine" and I'm not "well" and I'm not "great." I'm just… Okay. And that's okay, sometimes, right?  And, just for the record, I'm not giving up.  I'm never giving up.  My mom, I don't know if you know this, but you should, my mom is the strongest woman I've ever known.  She's a fighter, she's brave, she's selfless, she's kind, she's hilarious, she's sweet, she's fun, she's stubborn, she's my best friend.  You know what she asks, when she's lying in a hospital bed and everyone keeps asking how she's doing?  She always asks everyone ELSE how they are doing.  Selfless.  Love.  That's my maman.  And today she said a verse, one of her favorites, which has become my new favorite, and I thought I'd share.
And we know that in all things God works for the good of those who love him, who have been called according to his purpose.
Yes, yes, yes.  God is working for the good.  And I'll never stop believing that.

xo
p.s. I wanted to say a giant and huge THANK YOU to all of you for your sweet comments and emails and tweets and just everything.  You are all way too sweet and have the biggest hearts, and your words are so encouraging to me and you prayers and thoughts are very much appreciated! Thank you, thank you, from my heart.