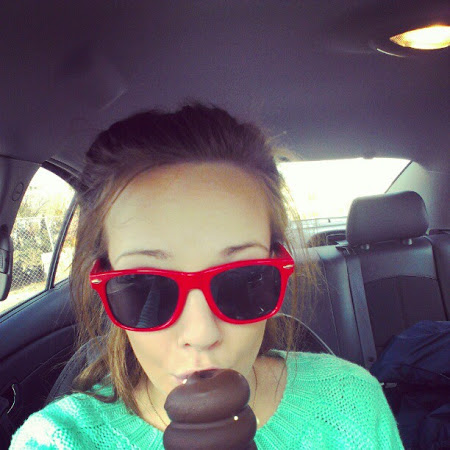 Dear Zack, you told me a quote that you heard the other day and I really liked it. "He wouldn't bring you to it if He wouldn't bring you through it."  A to the men.
Dear Fosters Freeze chocolate dipped cone, you really hit the spot.  And can we talk about how huge those things are?!  It was $1 cone Tuesday, so obviously I had to get one.  If I lived near a Fosters Freeze, you'd best believe I would be there every Tuesday.  So.  Probably better that I don't.
Dear subconscious, I had a dream last night that I interpreted as: I am feeling very anxious and worried in my life right now.  Which I am.  So.  Hoping that changes soon.
Dear Valentine's Day, you're coming up and I'm so excited for this little thing I've got in the works for the hubby.  Problem is, I can't say anything about it on here since he will more than likely read it.  So, sorry.  You'll juuuust have to wait for it. ;)
Dear self, what's meant to be WILL BE regardless of any obstacles put in the way.  So.  Don't forget that.
Dear weekend, hopefully you are bringing good things with you.  Lord knows I need it.
xo
p.s. Dear winner of my Shabby Apple giveaway, miss Amanda send me an email so you can get your gift card! :) [email protected]
Let's be friends! :)
Follow me on 
twitter
 @katiedid_what
Follow me on instagram @katie_did_what
Read More on Katie Did What