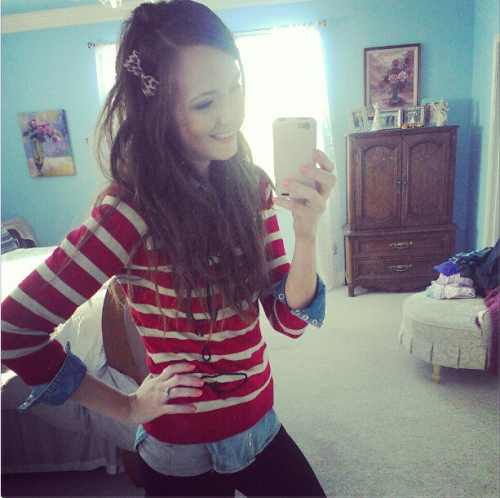 In the midst of all of my heart wrenching posts lately (I'm sorry, I'm sorry) I thought it'd be nice to step back and think about the things that are making me HAPPY right now.  Because you have to focus on the good, too.  And there's just so much of it.  So, here goes, in no particular order, 5 things that are currently making me smile:
1. Bows in my hair.
2. Last night, when I was making a huge spinach salad for dinner, my dad said to me, "Look at all that spinach, who are you, Popeye?"
3. This: "I alone know the things I am planning for you- to give you a future and a hope."
4. The sun has been shining every day, and that makes me happy beyond belief.  I mean, this girl right here?  She's kind of a sun worshipper and there's something about those rays shining down on my skin that just make me know everything will be okay.  You know?
5. Zack let me know about this, so I thought it'd only be fair if I shared with you guys, because I love you, just like he loves me. It's time for the ModClothCabin Fever Sale!  They've got adorable dresses (as always) but now they're 70% off!  Amazeballs!  And, honestly, what better way to feel happy than shopping?! ;)
So.  That made me feel better already.  I hope you have the HAPPIEST monday ever!
xo
Let's be friends! :)
Follow me on 
twitter
 @katiedid_what
Follow me on instagram @katie_did_what