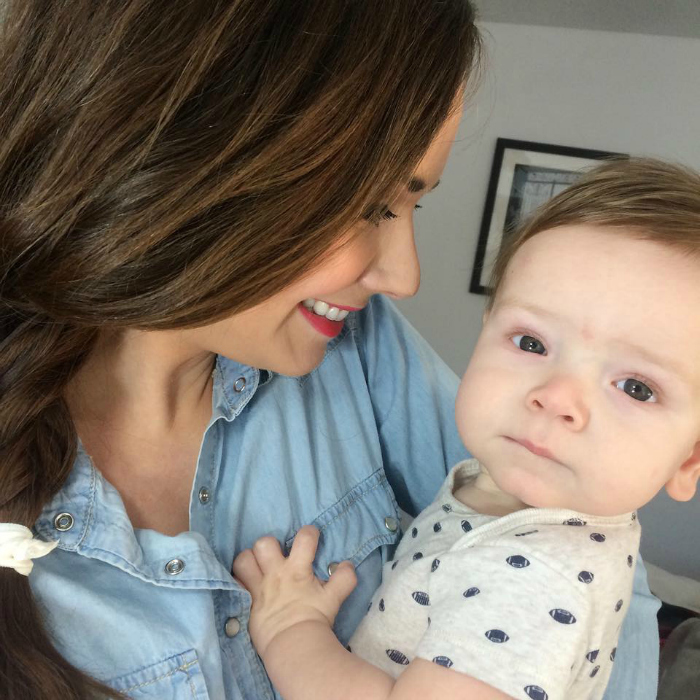 Zack tells me it's called an "interception" because I referred to it as "the end thing that won the game." Clearly, we're still working on my football knowledge over here. ;)
So there was a really tiny little football game yesterday (har har) and we went to my in law's for the annual SOUPer Bowl party, at which my mother in law makes hella soups and we eat them at halftime. It was really fun, and we played Bingo this time! And there were prizes! Now that is how you do the Super Bowl, if you ask me.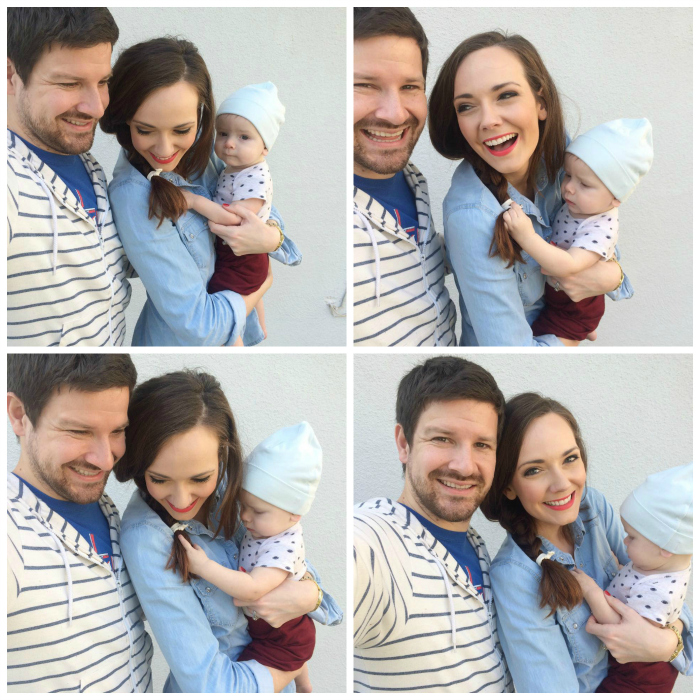 We were rooting for the Patriots (hence the red, white and blue) and we were pretty excited that they won! Mostly I was rooting for them because, Tom Brady. Hello. And Zack was rooting for them because he doesn't like the Seahawks. Makes sense. But let's talk about the super BRAWL at the end. Way to be classy, guys. Talk about unsportsmanlike conduct! And so embarrassing for their team. That was thee worst.
Also, this:
Watching a friend open their birthday presents pic.twitter.com/jokcxXjA47

— Honest Toddler (@HonestToddler) February 2, 2015
I'd have literally the same face if I was in the Super Bowl and my coach made the worst decision ever. I don't even pay attention to football, and I knew that was a bad move. That's how bad it was.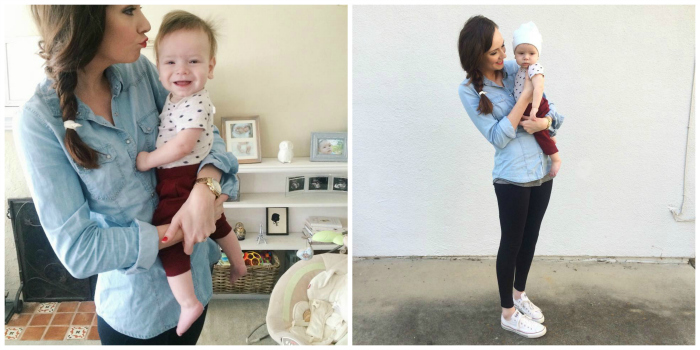 But Sam's smile is theeee best, and he was giving it out all night, so that made it allll good.
As far as commercials go… Sam got a little fussy halfway through the game, so I missed a good chunk of the commercials. Like, apparently there were some doozies (I'm looking at you, Nationwide) that I completely missed out on, but sounded awful.
– I did, however, really like the Budweiser commercial with the puppy and horses (because, duh, although I have to say it did not make me want a Budweiser, but uhhhh nothing ever could make me want a Budweiser, so you know… Bud Light Lime, then we'll talk)
– and the Jeep commercial was beautiful and made me want to travel the world ASAP. So yes. They win.
– Also, the Dove "Call for Dads" commercial made me cry, I admit. Dads are the best. :)
– And the Doritos one with the kid who made the pig fly was pretty funny, too.
– And the Skittles commercial had us all laughing.
– And the Liam Neeson one, because LIAM NEESON.
And I'm feeling super under the weather, which sucks because it's true what they say: Moms (and dads!) don't get sick days. There has been a lot of tea drinkin' and book readin' and taking it easy-in' going on over here. Which means our Couch to 5K training has been on pause until I'm feeling better. :/ Sam got his first ever little cold, too, and it is no fun. He doesn't seem to be terribly bothered by it, but that little cough? It's just so sad. I'm hoping and praying that we're both on the mend soon, cus I'm so over this.
Did you watch the Super Bowl?
Who were you rooting for?
Favorite commercial?
xo