This post is sponsored by Blue Diamond Almonds. For more Game Changing Snacks, visit Blue Diamond Almonds on Facebook, Twitter and Instagram.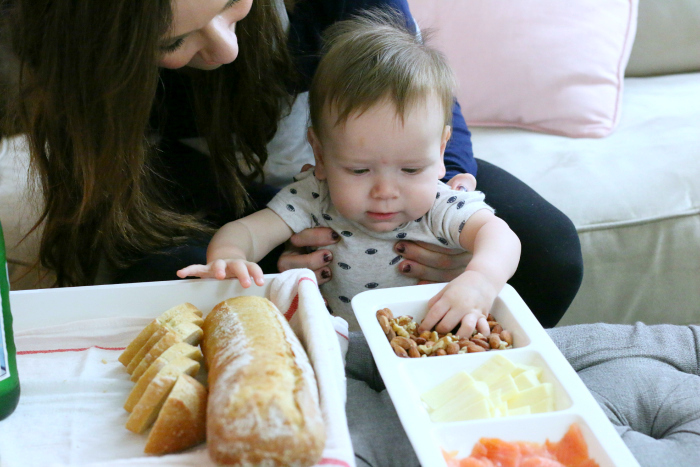 So as we all know, "the big game" is coming up this Sunday. Now, I was never a fan of football before meeting Zack, and to be honest I'm still not really a big fan, but now I have more of a- let's say- appreciation for it than previously. Like, I kind of understand the rules of the game now (for the most part) and I really enjoy mimicking the refs when they yell their ridiculous "Unnecessary roughness! Number 57! 10 yard penalty!" Because it's funny. And they all talk the same. Why do they all talk the same?
And can we talk about how hilarious that penalty is for a second. Honestly, isn't the entire game of football just one big "Unnecessary Roughness" when you think about it? There's nothing "necessary" about ramming into other people and dog piling for no apparent reason. Especially when you all weigh like 500 pounds.
And then there's my favorite position ever, the tight end. For obvious reasons. Wink. But I digress.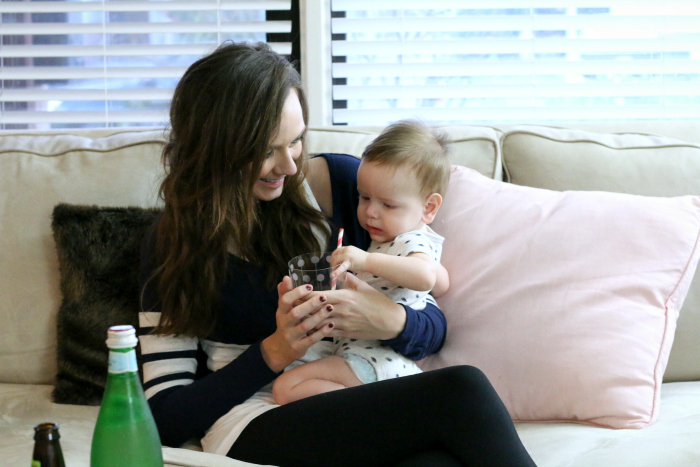 So back to that little game coming up this weekend. Everybody knows that the most important part of the game is not the game itself, but A. the commercials and B. the food. Period. I have a super quick, easy, HEALTHY anddd delicious snack that I'm planning on bringing to the annual party that my in laws throw. And I'm sharing it with you today, because I think that's a very "necessary" thing. ;)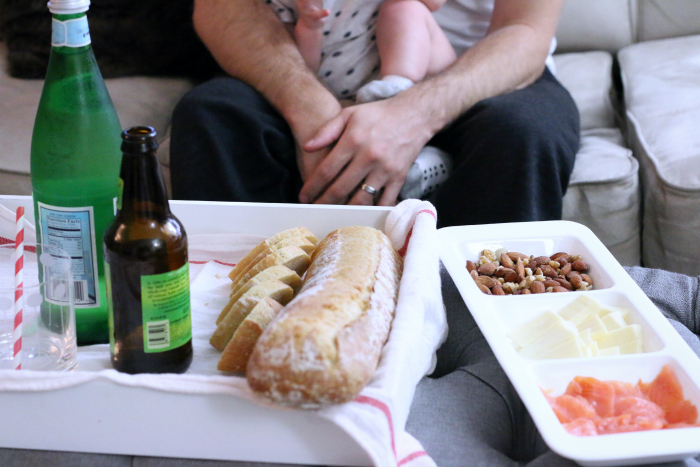 Seriously, it's stupid easy, but aren't the best snacks the easiest ones? I call it, the Game Plate. Here's what you need:
Blue Diamond Almonds (we love the plain ones and the Smokehouse flavor is delicious)
Walnuts
Cheese (get fancy here)
Smoked Salmon
Baguette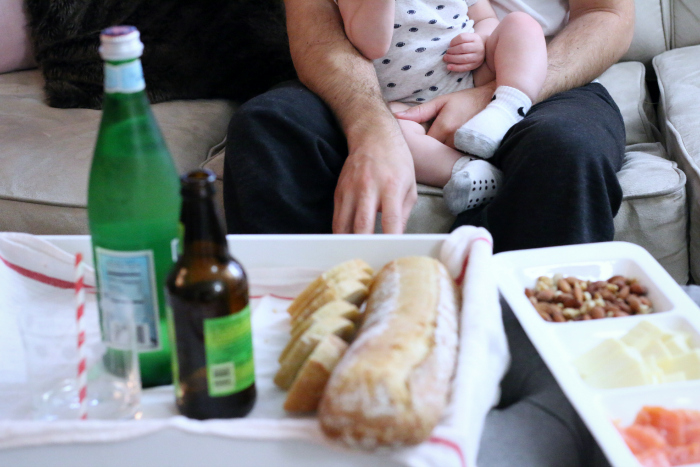 And then assemble like so.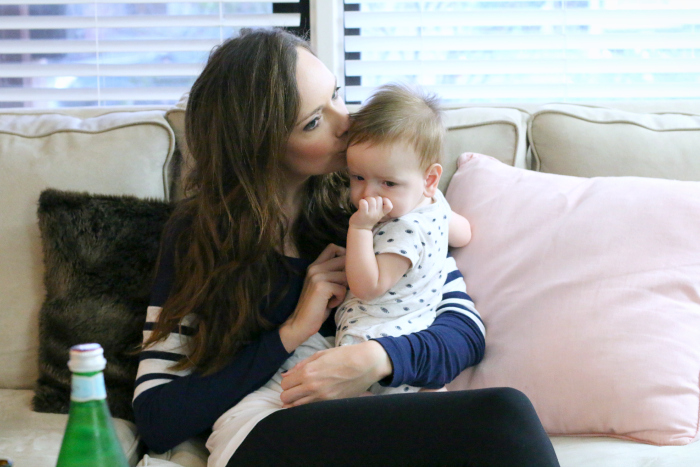 And devour! Almonds are one of my favorite snacks, and I love making my own mixed nuts by throwing them in with some walnuts or whatever other nut we have on hand. I also love making little sandwiches of smoked salmon and cheese on a piece of baguette. It tastes luxurious while being so simple and easy to make. Fun, easy and totally something you can shove into your mouth without taking your eyes off of the TV, if that's your thing.
Do you have plans for the game?
Football fan or not so much?
xo