This post is in partnership with Bed Bath & Beyond.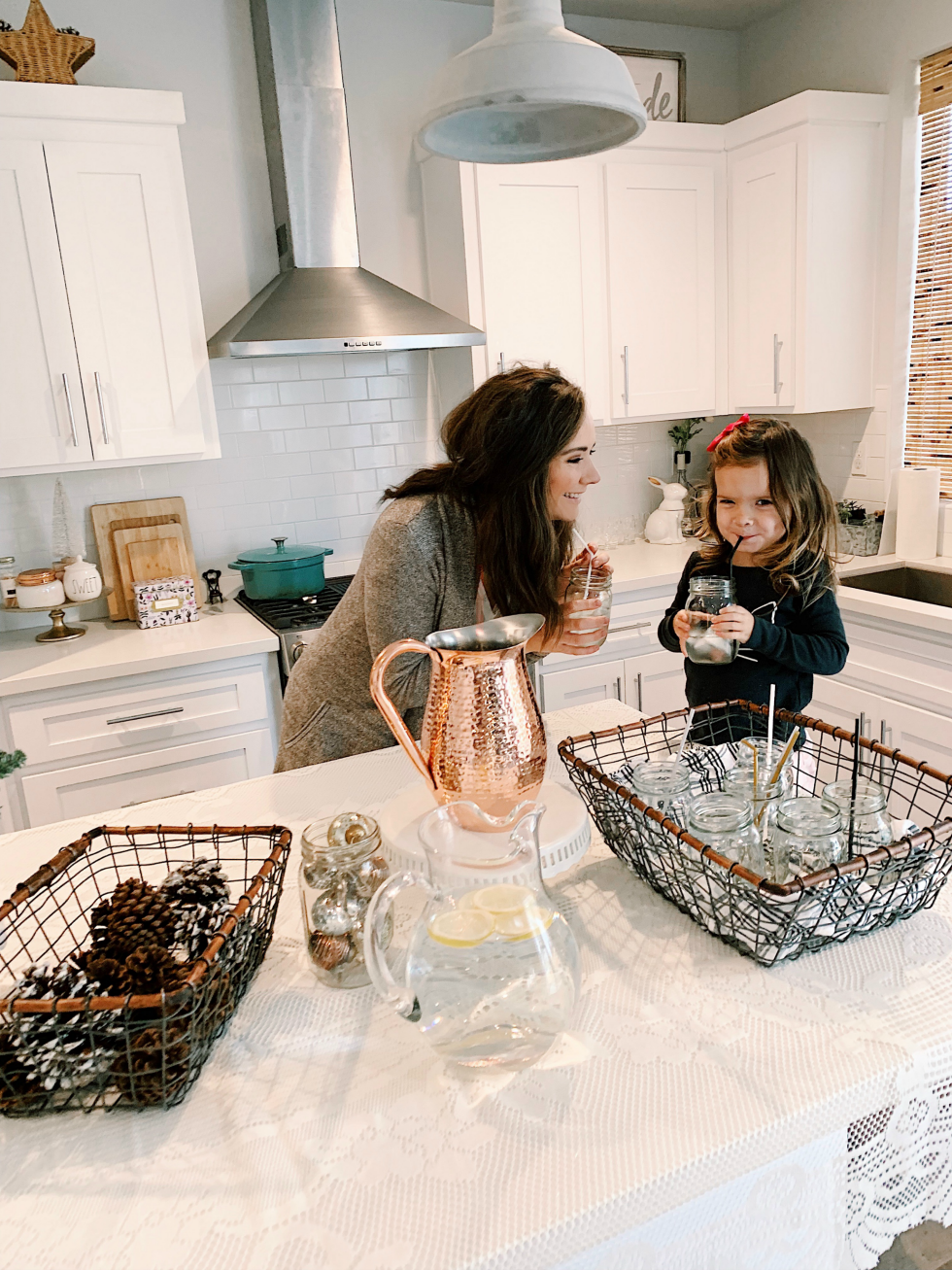 'Tis the season for entertaining and gifting! Two of my favorite things! I did some damage at Bed Bath & Beyond recently, because it is literally a one-stop shop for all things entertaining and gifting! I found so many amazing gifts for everyone (guys, I'm serious, they have EVERYTHING!) and also everything I needed for holiday entertaining, as we are planning on having a few parties at our home this year! I'm so excited to share what we found and also to put it all to use and throw some parties. It's kind of my favorite thing to do. Giving gifts is another favorite, and I found some gems, too, even for those hard-to-shop-for people (Dad, I'm looking at you)!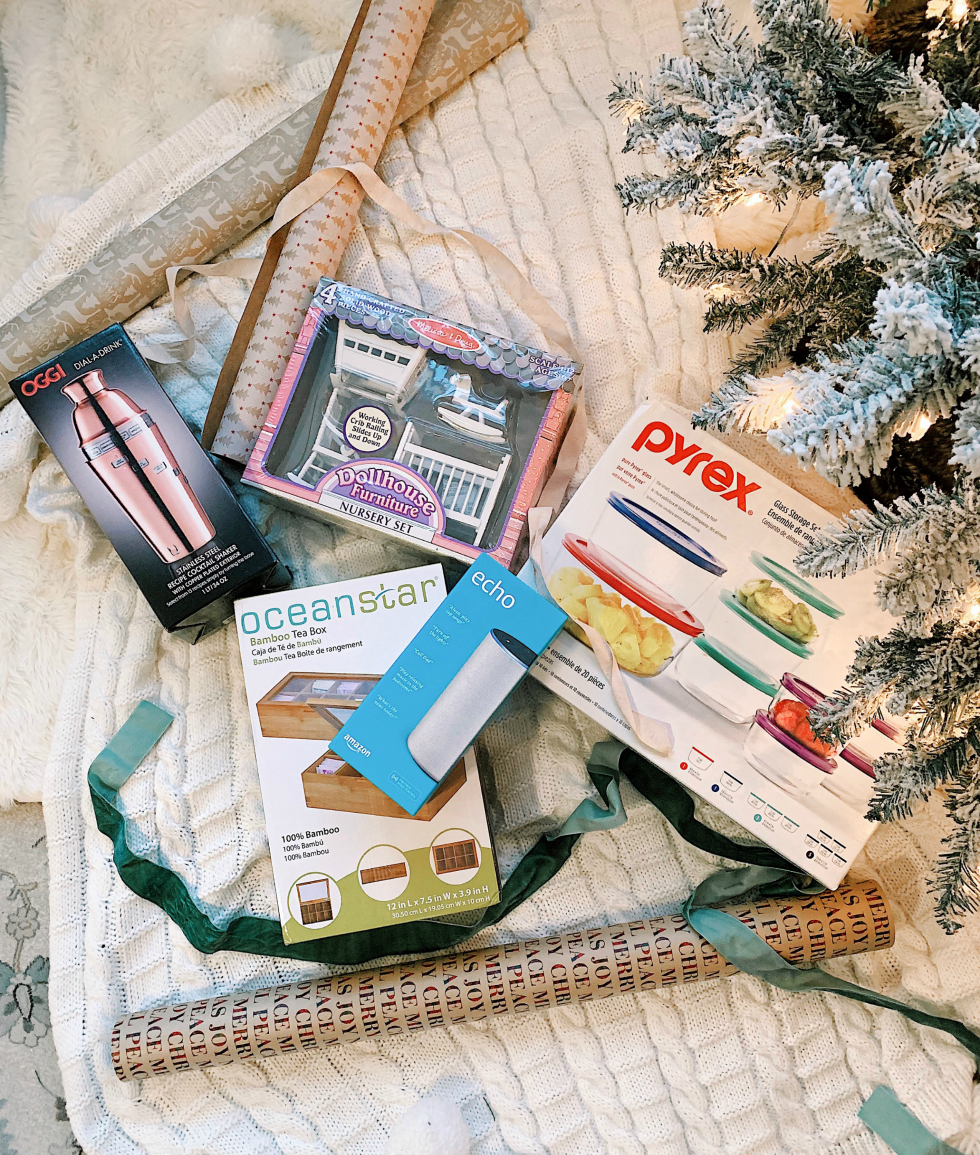 I mean, check out that assortment, literally something for everyone! Some cute doll toys for the kids, an Amazon Echo for Zack (shhh!), Pyrex storage containers for our newlywed friends (we LOVE ours!), a drink mixer with recipes ON it (how cool is that! Such a great gift for anyone's bar!) and a tea box for the tea lover (I looove this idea and am wondering why I never knew these existed before)! I'm so excited to gift all of these goodies this year. Finding a truly thoughtful gift that the receiver actually loves and will use is one of my very favorite things, ever. :) And Bed Bath & Beyond makes it really easy to find something for everyone on your list! They even have obscure things you never knew existed, like the tea box! Useful, cute and thoughtful. The best kinds of gifts!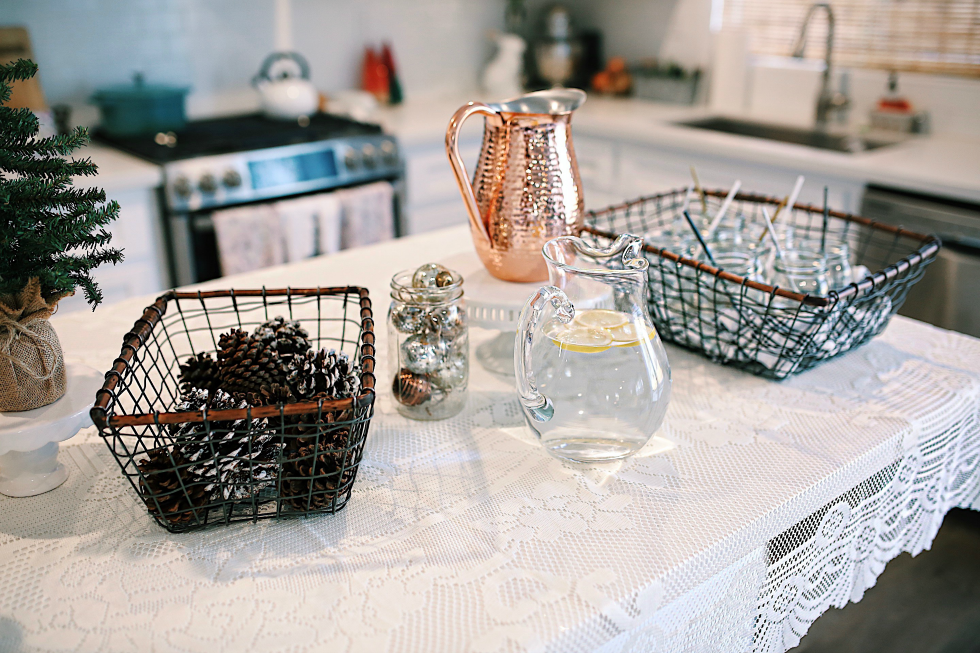 And now for another of my favorite things… Holiday entertaining! As I mentioned before, we are hosting a few parties this season, and I grabbed some necessities from Bed Bath & Beyond for all of our hosting needs! I'm soooo excited to put all of this to good use! This lace tablecloth was something I've been needing, and it was such a great price and has the perfect look without the insane price tag. This pitcher for water and this one for a fun holiday beverage- I'm thinking some sangria would be perfect!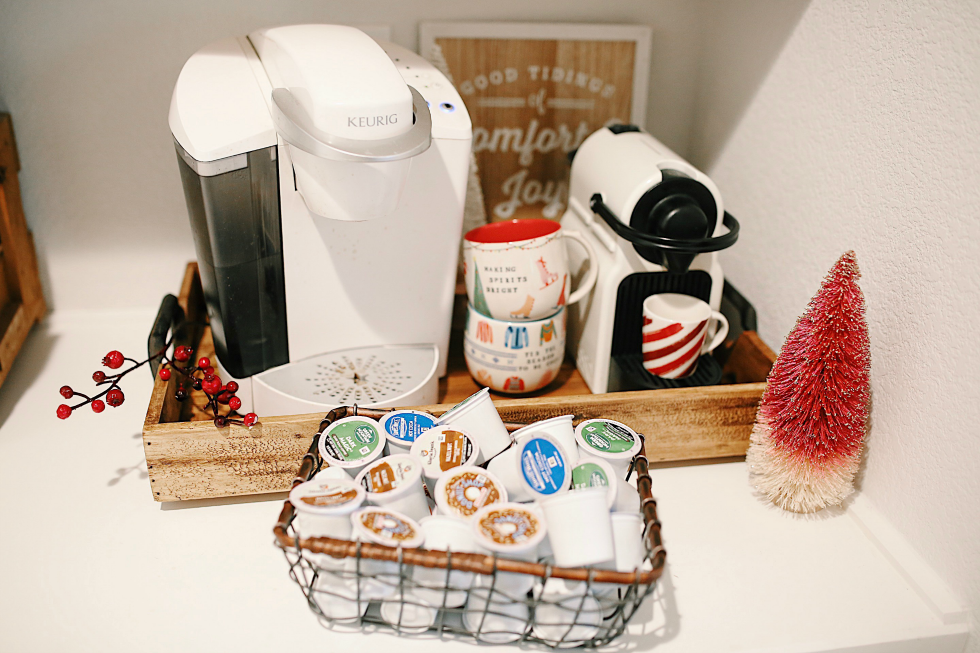 I'm obsessed with this gorgeous wooden tray to complete my coffee bar- I love using trays to organize a group of items. It makes it so much tidier and put together! Plus, look how cute it is! This variety pack of K Cups has everything, even hot chocolate and decaf! The perfect party pack.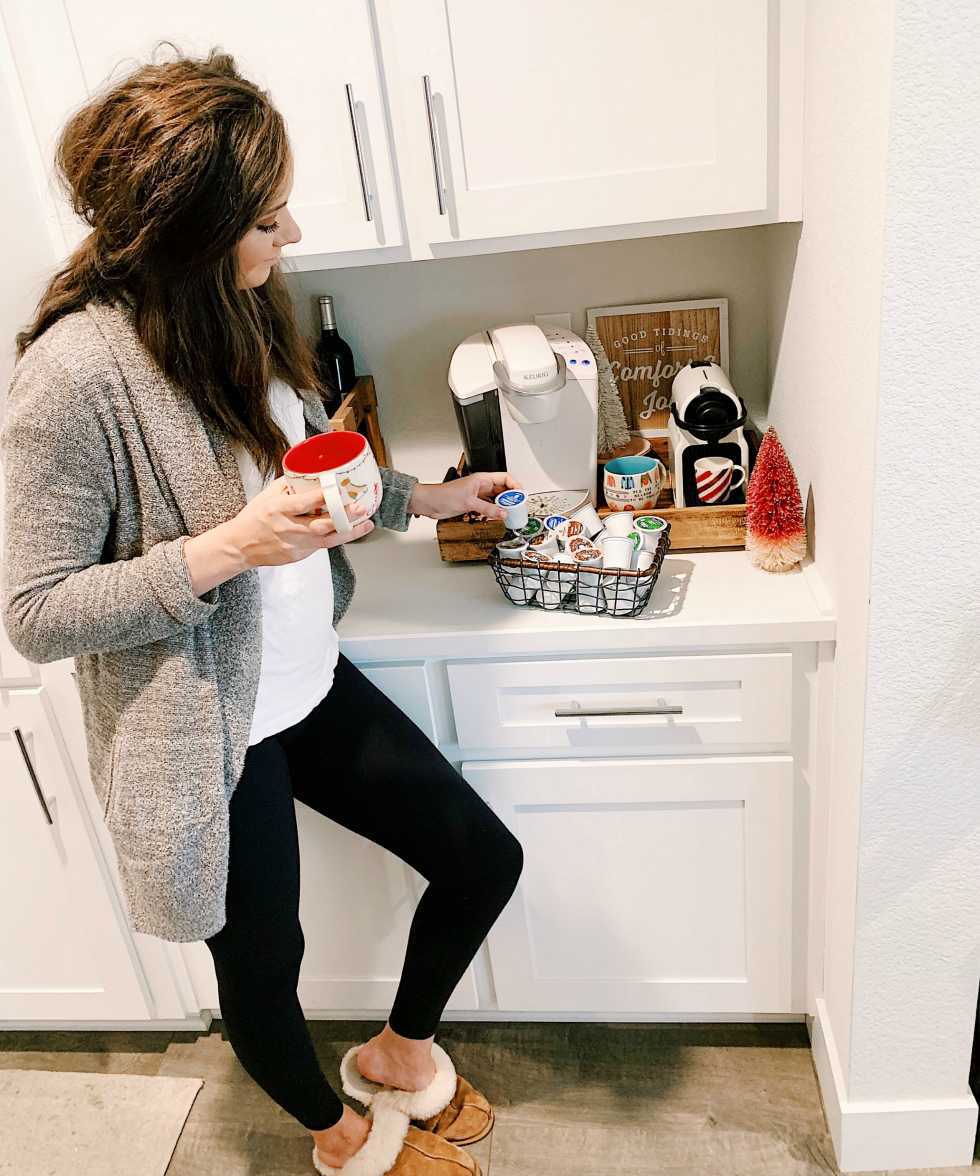 This cute 3-pack of baskets is perfect for holiday entertaining- I used one to hold the k-cups, one for decor (pinecones are a necessary decor item, don'tcha know) and one for glasses for the drinks (another necessity, obviously).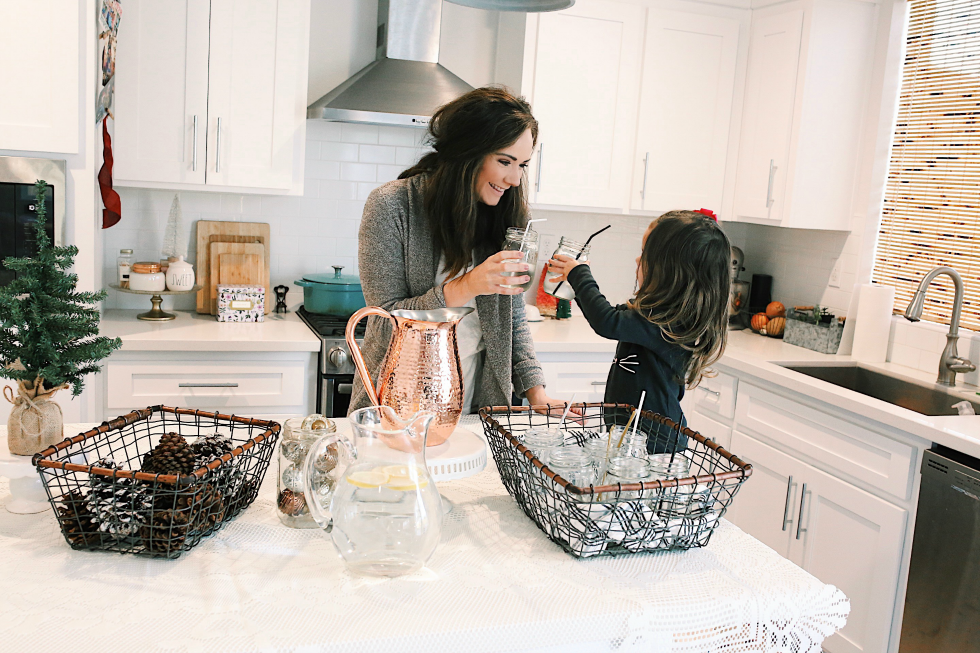 Turn on the lights, put out all the food, crank up some Christmas tunes and we're ready for a party over here!
xo