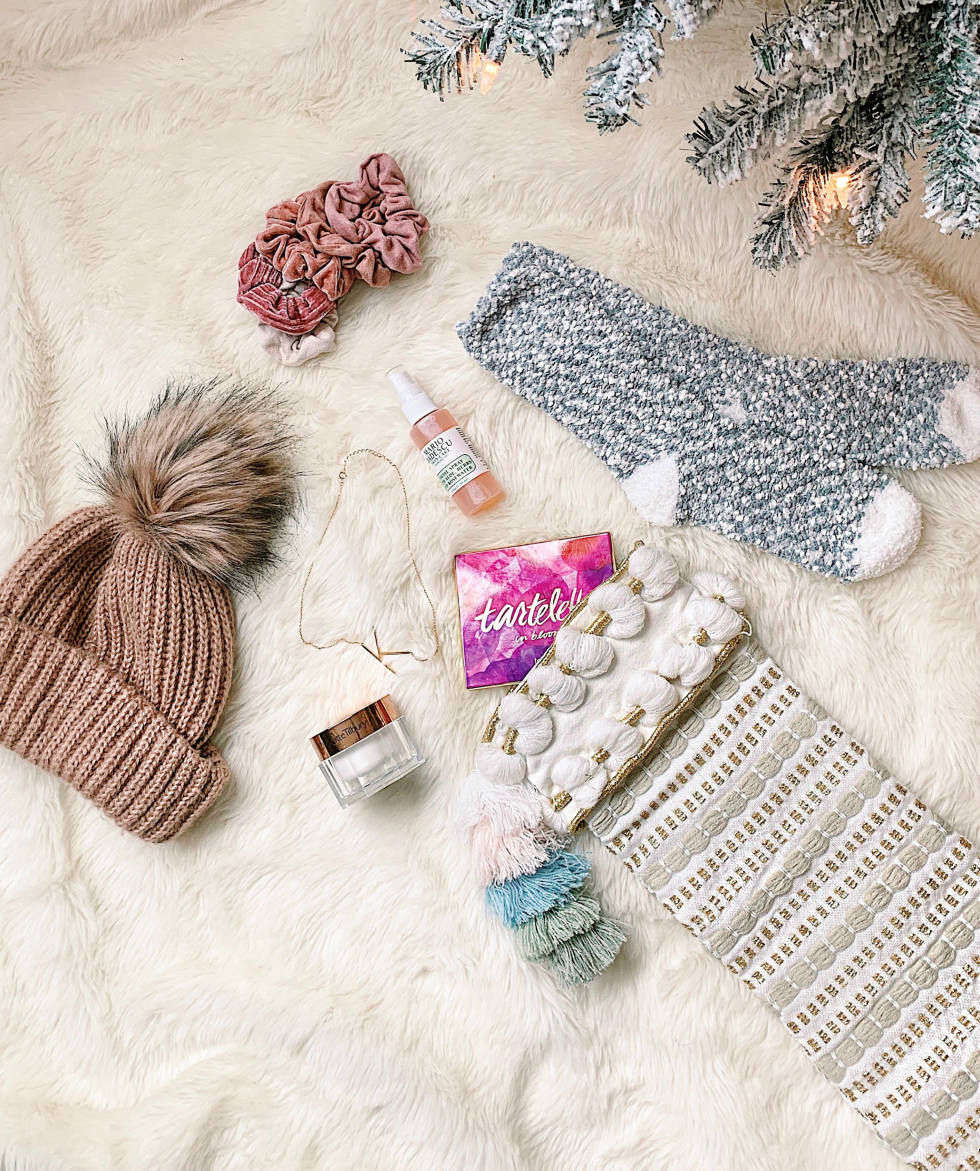 SCRUNCHIES | SOCKS | FACIAL SPRAY | NECKLACE | PALETTE | MOISTURIZER | BEANIE | STOCKING | TREE
Alright, time for one of my favorite parts of Christmas morning every year- the stockings! I always have the most fun stuffing the stockings and coming up with fun little goodies to put in them. :) I've got a few guides today- stocking stuffers for her, for her and for the littles!
STOCKING STUFFERS FOR HER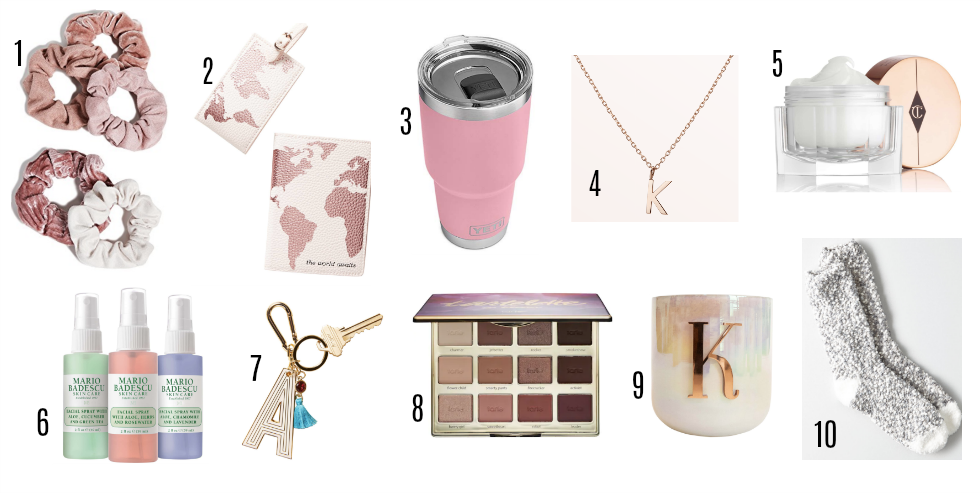 1. Scrunchies || 2. Luggage Tag and Passport Cover || 3. Yeti Tumbler || 4. Initial Necklace || 5. Charlotte Tilbury Cream || 6. Facial Spray || 7. Key Chain || 8. Palette || 9. Monogrammed Candle || 10. Socks
For stocking stuffers, it's always fun to have a few more inexpensive pieces, but as we all know, the best things come in small packages! ;) Growing up, my dad always included a piece of jewelry in my mom's stocking, and it was the sweetest most special thing. This gorgeous dainty 18K gold necklace from AUrate would make for the perfect thoughtful gift that is a quality piece that will last a lifetime! Little makeup palettes like this one are always a good stuffer too, and something fun for the hair, like these scrunchies!
STOCKING STUFFERS FOR HIM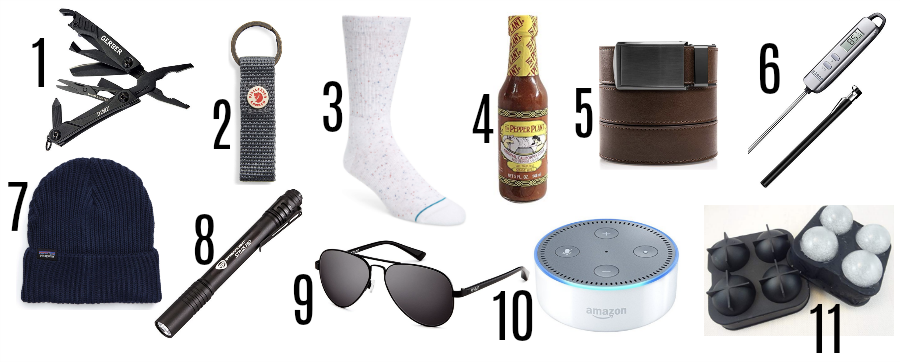 1. Multi-Use Tool || 2. Keychain || 3. Stance Socks || 4. Hot Sauce || 5. Slide Belt || 6. Digital Meat Thermometer || 7. Beanie || 8. Pen Flashlight || 9. Sunglasses || 10. Echo Dot || 11. Ice Mold Tray
Zack put this one together, so you know a man will love it! I get him new Stance socks every year, this ice mold tray is a unique gift if he likes to drink, and a tool is always a good idea.
STOCKING STUFFERS FOR KIDS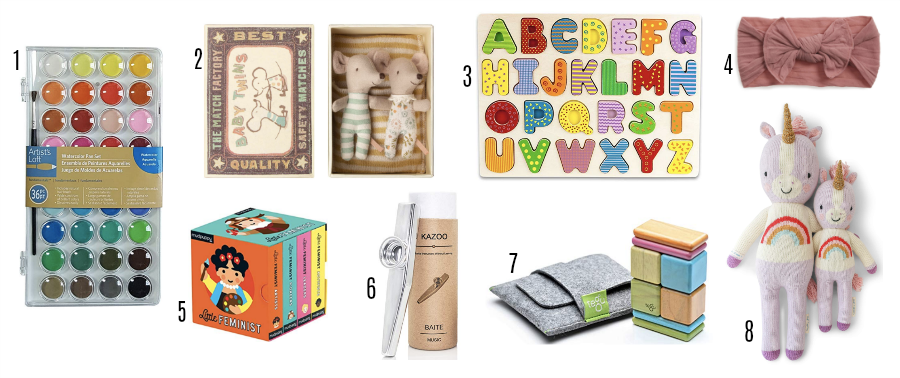 1. Watercolor Set || 2. Maileg Mice || 3. Wooden Puzzle || 4. Bow Headband || 5. Board Book Set || 6. Kazoo || 7. Tegu Blocks || 8. Cuddle + Kind Doll
xo