This post sponsored by Chicco. All opinions are my own.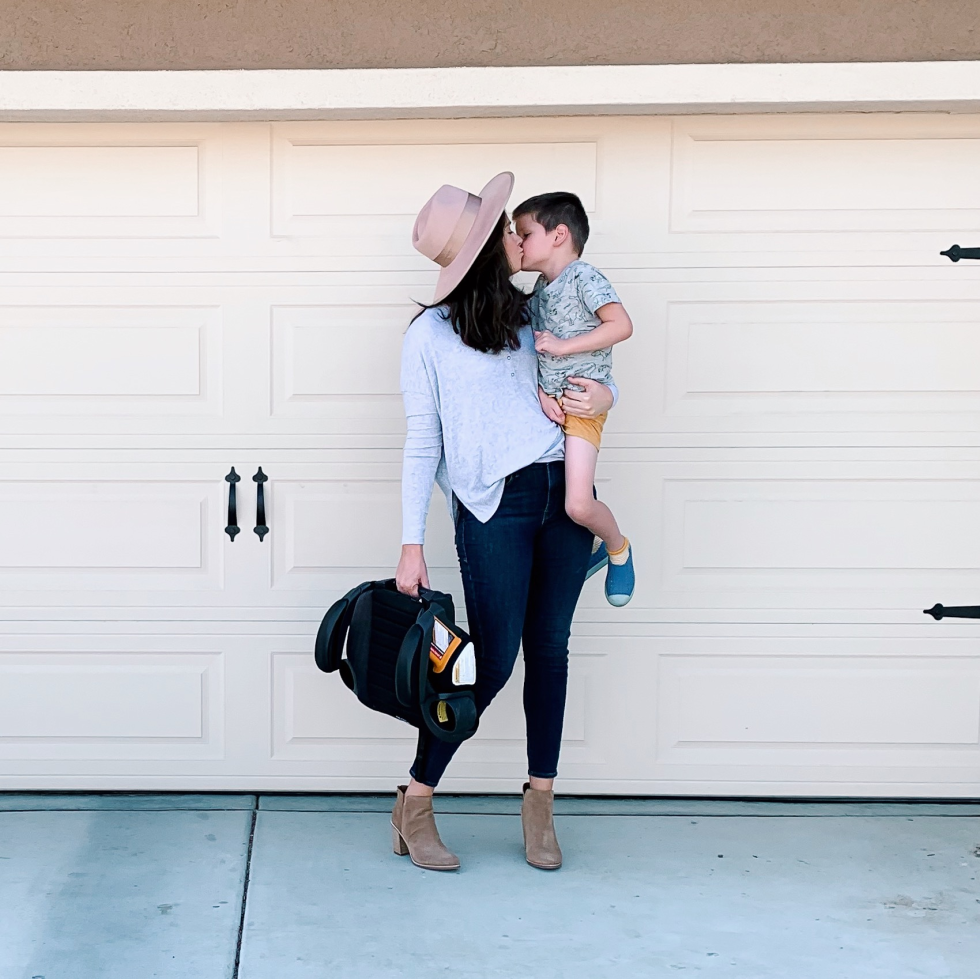 Did you know that September is Baby Safety Month? With three babies of my own, this is something I'm very passionate about! Their safety and happiness is my number one priority! Talking about my babies is when Mama Bear status comes out. ;) So when Chicco introducted me to their new GoFit Plus Backless Booster Seat, I was here for it! We're still using a car seat for Sam (5 years old), but I'm excited to have something to use when he outgrows his current car seat!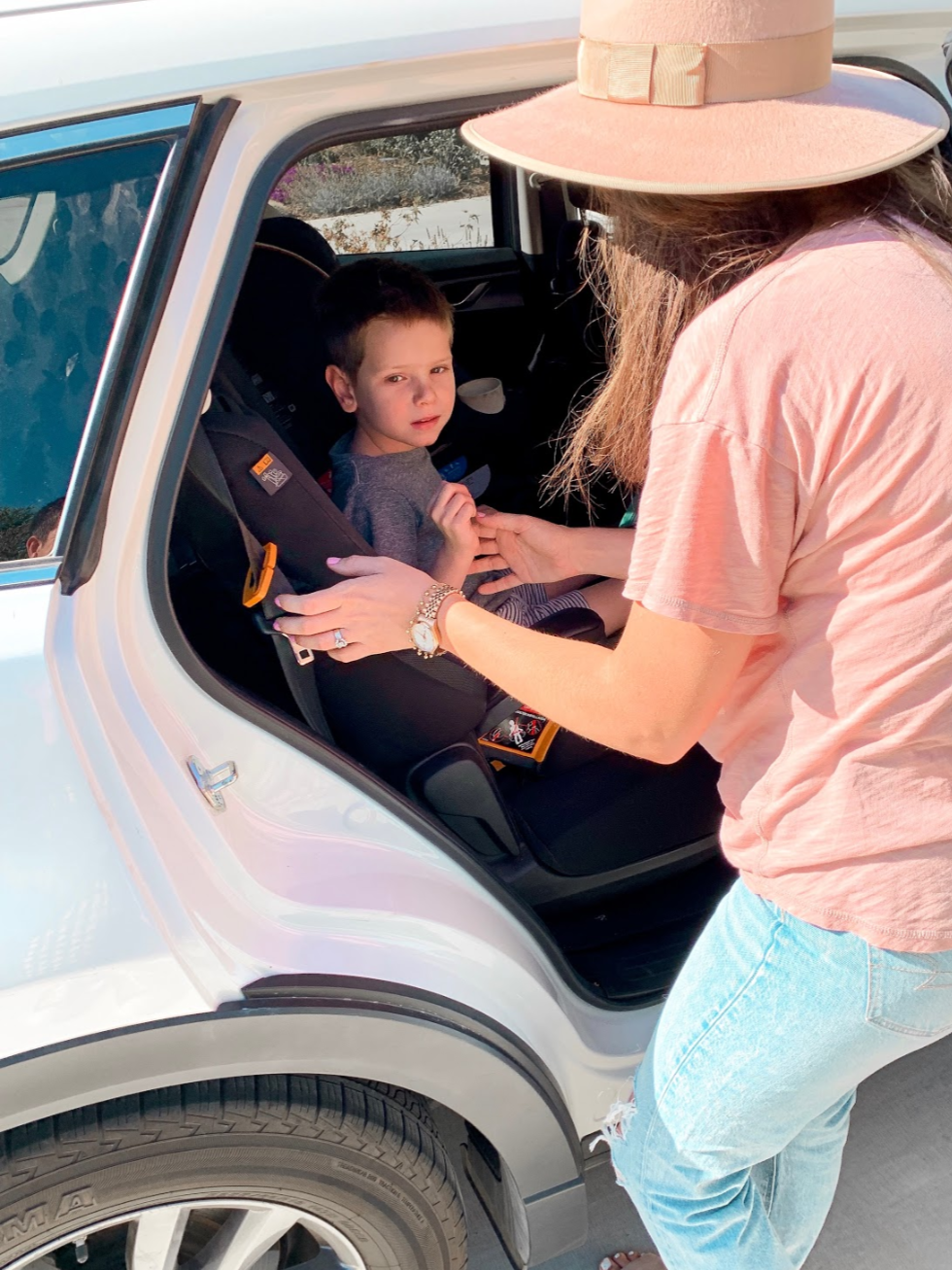 Chicco's GoFit Plus Backless Booster Seat is a great choice for many different situations and needs, and you know I love sharing products that are safe and awesome! When the time comes for us to use it with Sam, I'm confident that it is the right choice for us, and a great safe option for car rides.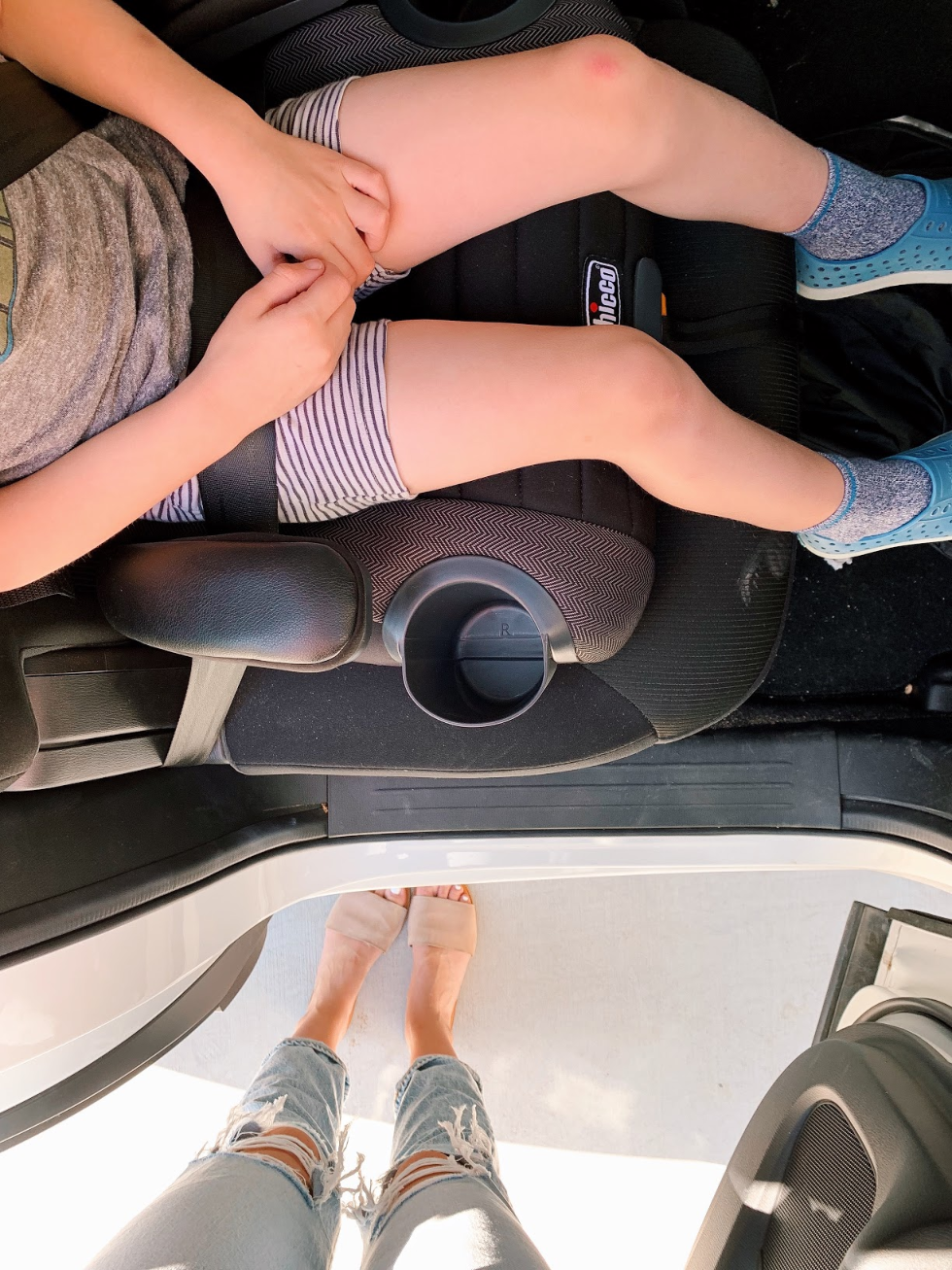 So, a little more about this booster seat: It helps a child fit into a chair that's made for adults. Usually around age 5 or 6, kids can safely sit in a no-back booster seat in the car. We still have Sam in his car seat, and will until he doesn't safely fit anymore, but the Chicco GoFit Booster Car Seat is a fantastic option for a 2-car family, as it's super simple to transfer between cars, is easy to install and remove, and doesn't take up a lot of trunk space. Its size and affordability also make it a great option to leave at the grandparent's/sitter's house, so it's not this huge expensive, cumbersome piece you're asking them to store.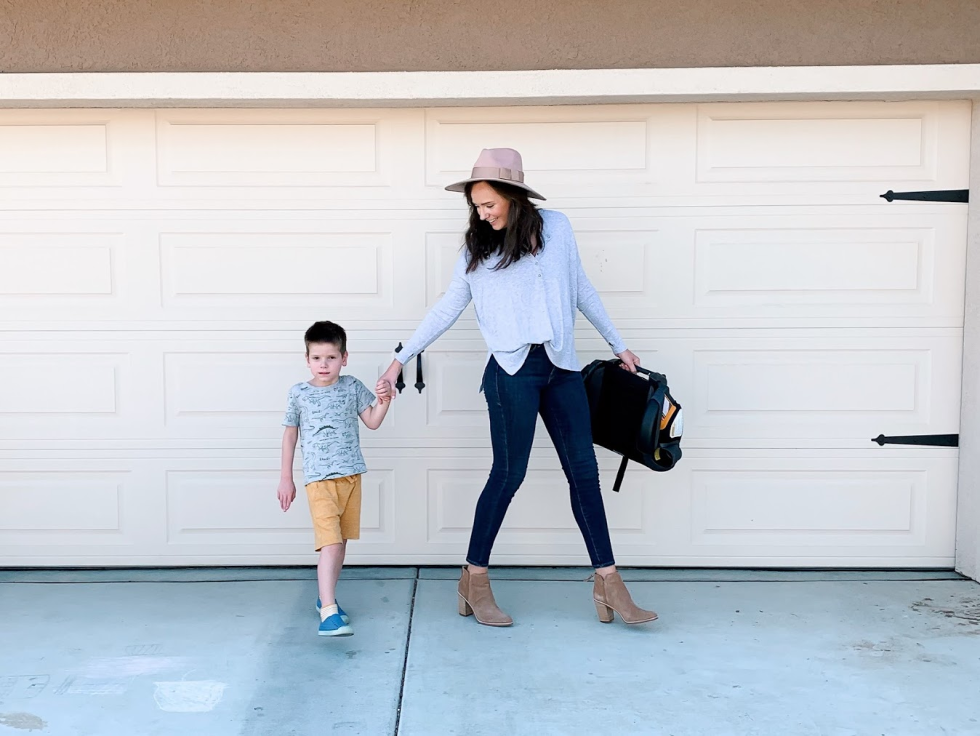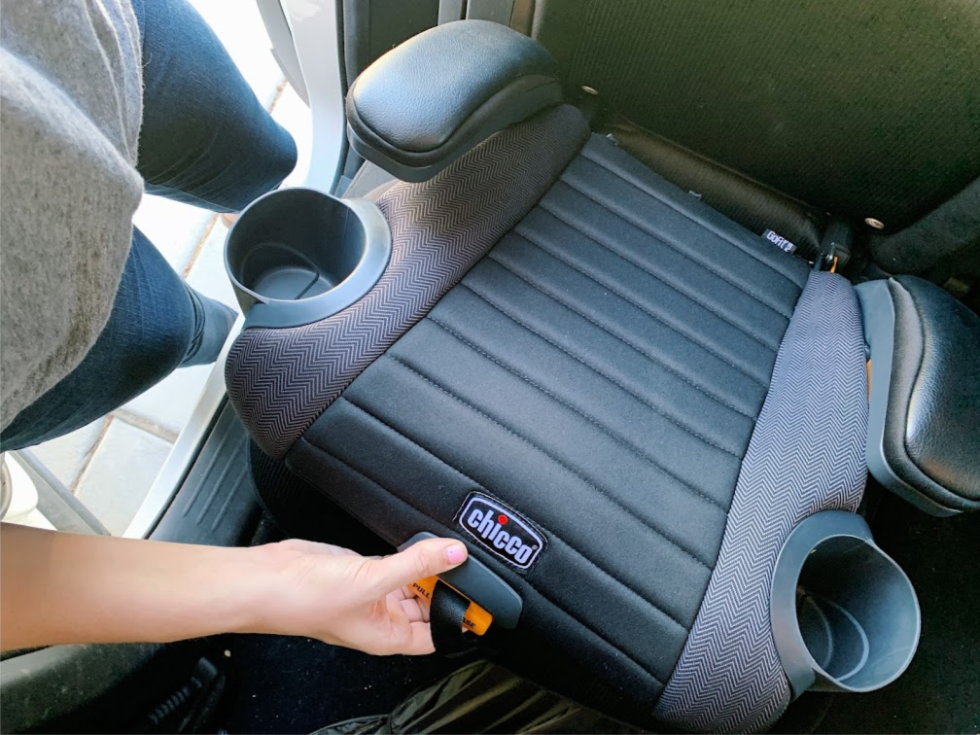 One of the best parts of this seat is the quick-release LATCH attachment, which stabilizes the seat as the child gets in and out, and anchors it if no one is in it, so it keeps it in place and doesn't go flying around the car while in motion. So smart! Because how annoying would that be, right?! I want this for all car seats, it's so easy! You get the safety and security of the LATCH system, but the ease of a one-handed quick release feature! It also has lap belt guides and a shoulder belt clip to help position the vehicle seat belt for security and comfort. When it comes to all things car seat related, security is KEY!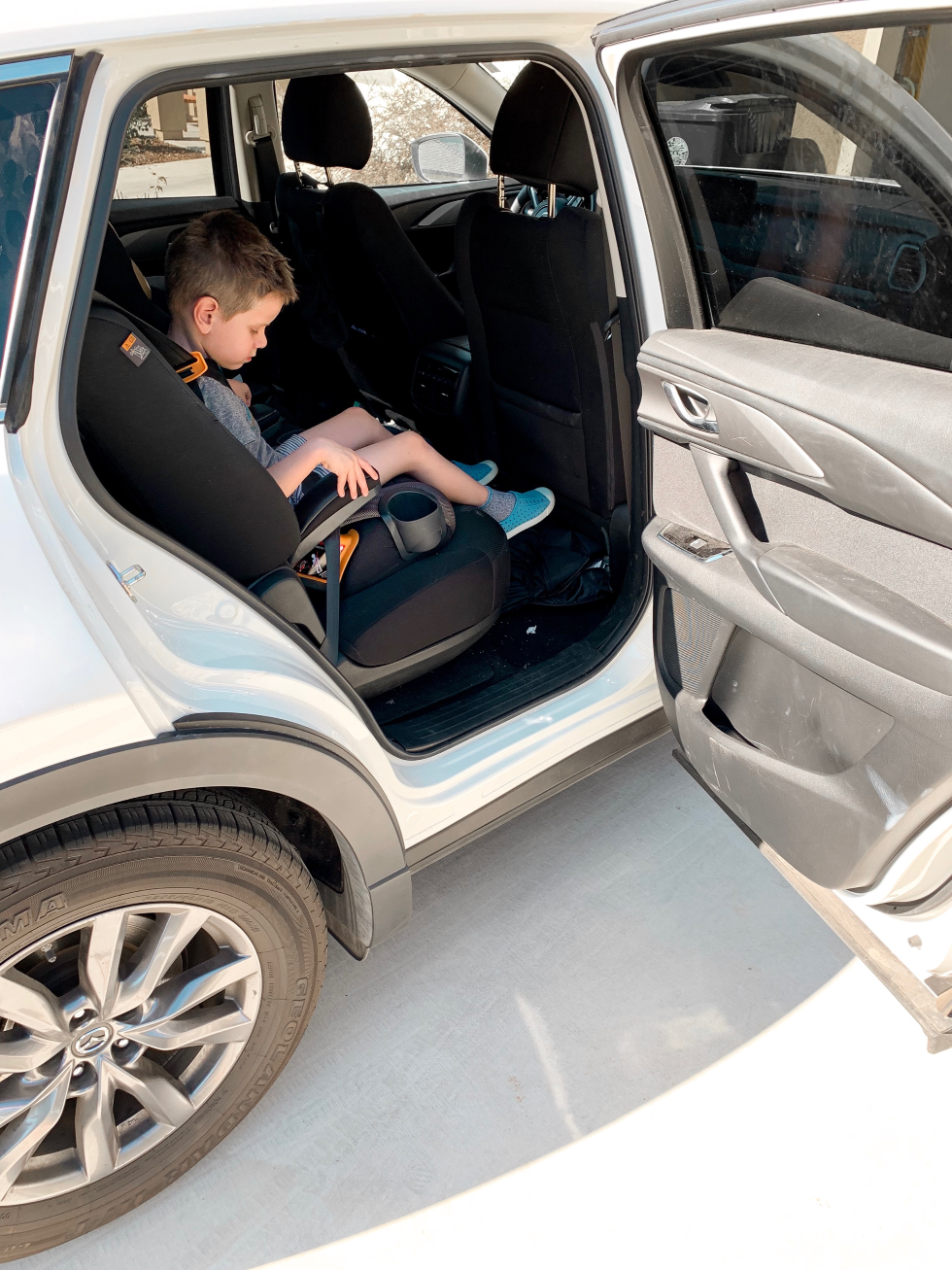 All fabrics are removable and machine-washable, and it comes with two dishwasher-safe Cup Folders, because you know kids are ALWAYS THIRSTY. I mean, I can't fault them there. So am I. ;) The GoFit Plus Backless Booster Seat is available online at ChiccoUSA.com and in stores for $49.99.
xo