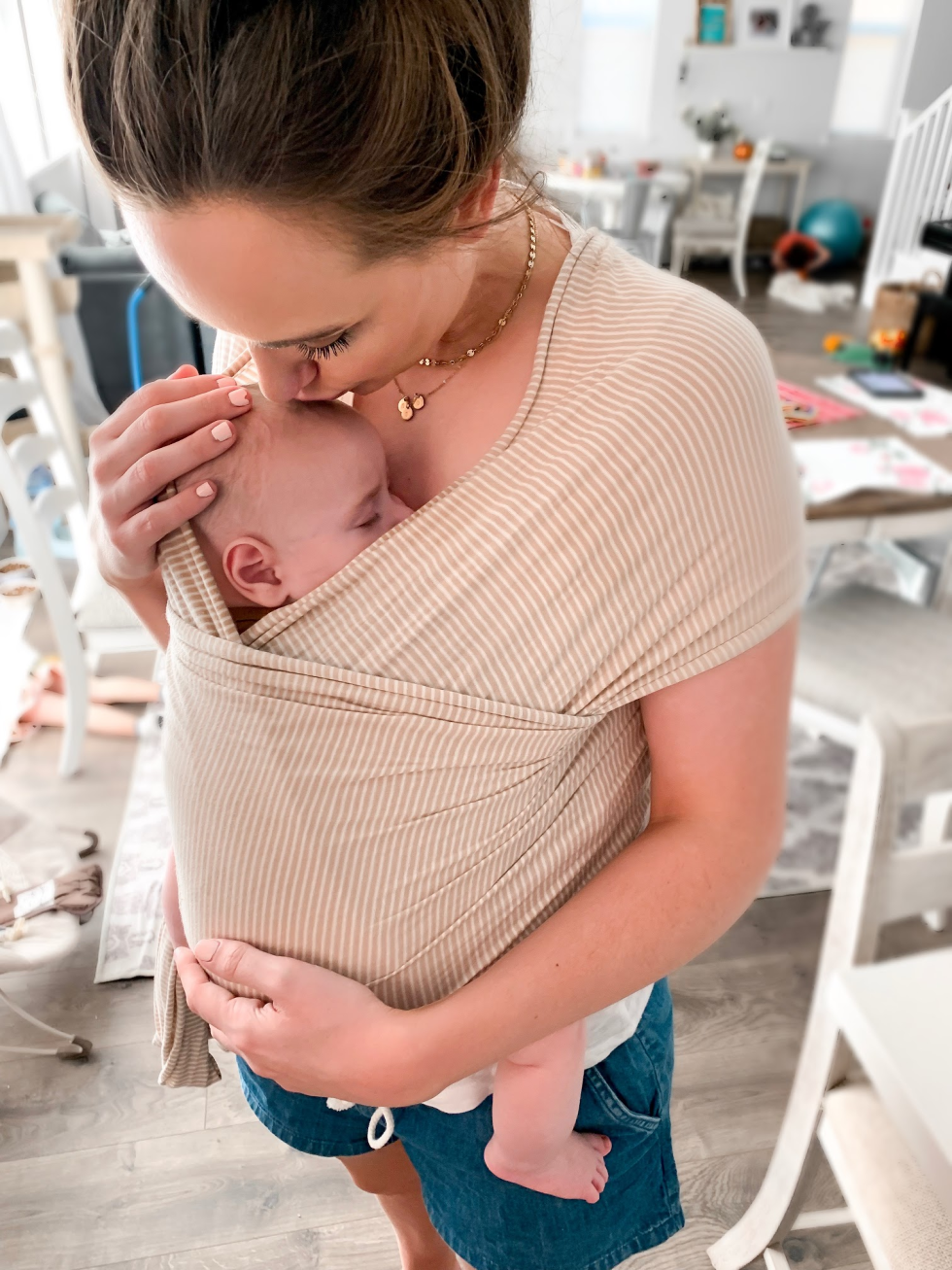 solly wrap | made by mary necklaces
I've been struggling lately, and I was debating even sharing this here. But I feel like I need to. And I'm hoping this helps someone else too.
My body wants to be in equilibrium but instead it's always being pulled in all directions- wobbly and unsteady, never truly at peace.
My mind wants to be calm, but it's running a million miles a minute, never stopping, always worried or anxious or thinking about something- someone. Constantly.
My body feels foreign, like it belongs to someone else. I'm uncomfortable in my own skin most days.
I'm the happiest I've ever been- so overwhelmingly grateful and full of joy. And yet, I can't feel calm.
I love this life we've created, these babies that belong to us, and yet, I'm always a little bit on edge.
So that's where I'm at. If we were having coffee right now, and you asked how I'm doing, that's it. It's confusing and it's not quite right but it's not terrible either, and I don't know what to do with it, but here it is.
Right now, I'm seeing the problem and I'm doing what I can to help it: I'm going to start meditating, I'm speaking truth into myself each morning (words are so powerful!), I'm journaling (because writing has always been therapeutic for me) and I'm finally starting to regularly exercise again (something I've learned that I need in order to feel empowered and like myself again). Those endorphins make me HAPPY. So I'm making a plan to take care of myself as well.
And I'm talking about it, a lot. Thankfully I've got the best husband who is always here to listen. I've got a plan. I'm ready. And I'm just taking it one step at a time. With so much grace surrounding me, always. Just sharing this already feels like I'm headed in the right direction.
If you have experienced anything like this and have any advice, or something that you've found to be helpful, please share in the comments. I'm sure it would help so many, including myself.
Postpartum is hard and tricky and your hormones are alllll out of whack. It's normal to feel "off" but that doesn't mean it has to stay this way. We've got some little ones depending on us to be the best we can be. For them, but also for US. Because we are worthy and important and we deserve it.
xo