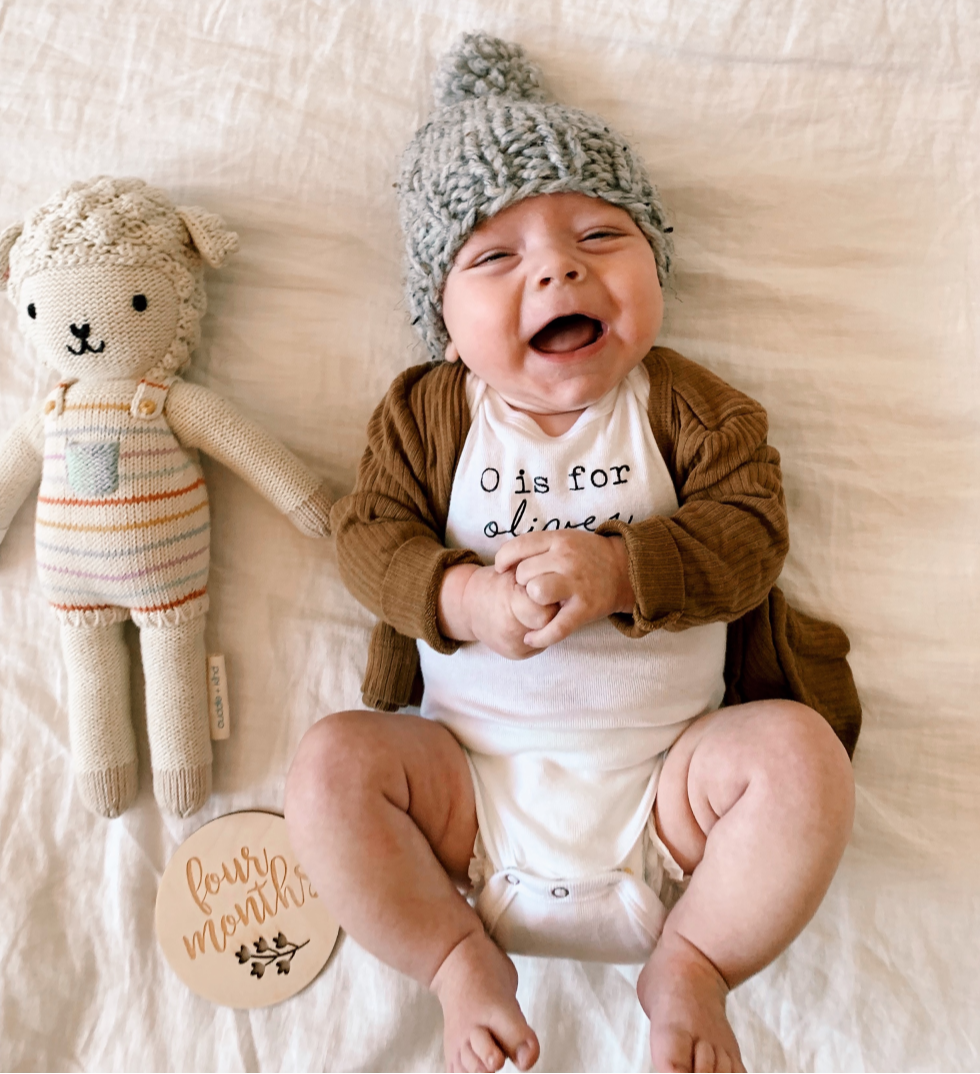 Gosh, I'm just a liiiiitle behind here, seeing as he turned 4 months on the 7th. Ha! Better late than never, right?! So, a little bit about Oliver at 4 months.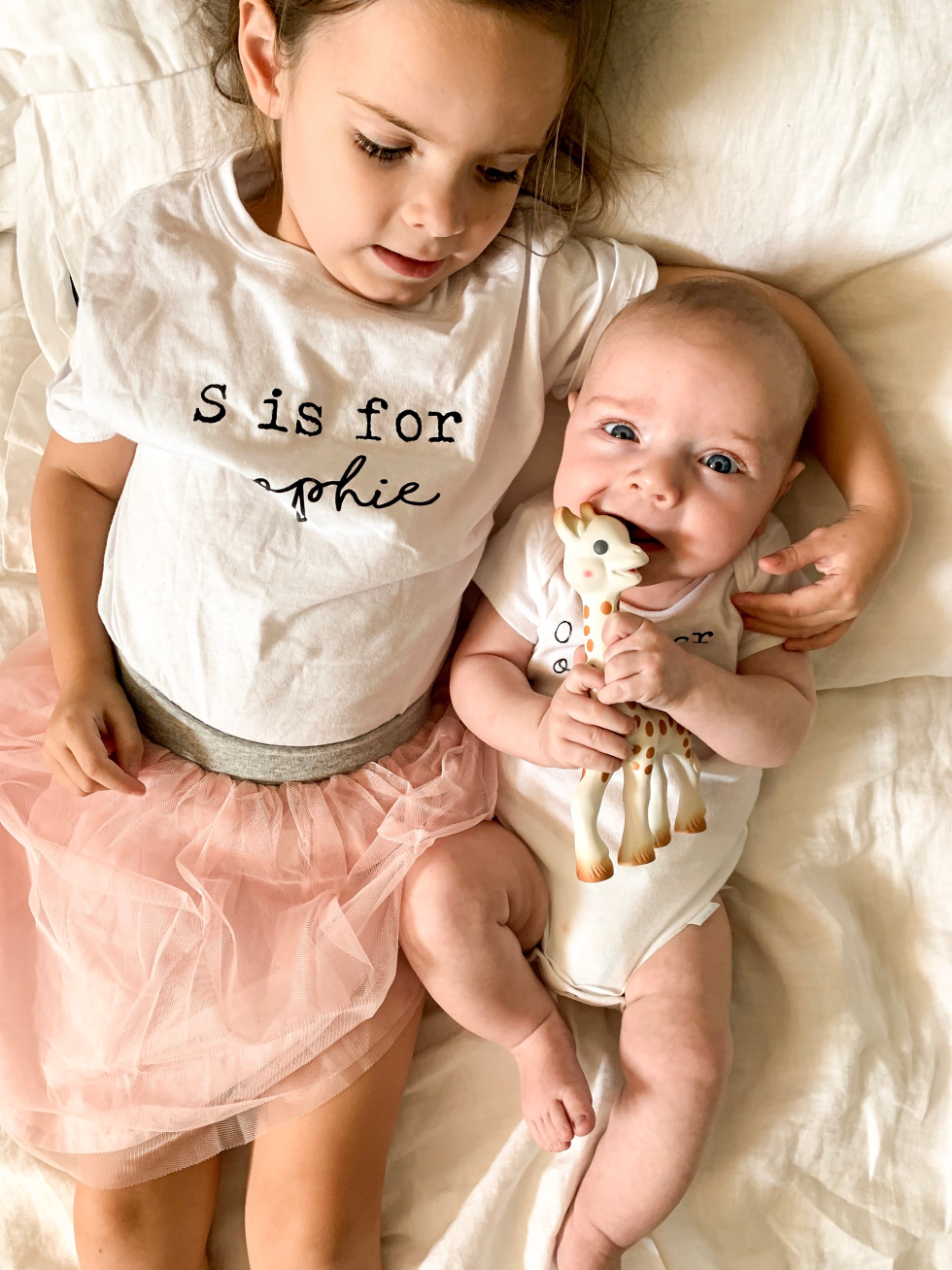 He is smiling all the time now, and has started to giggle for real too, which is the best!! His sister is the absolute best at making him smile, and Mama too. ;) He just needs to look at us for a few seconds, and then that great big smile forms. THE CUTEST.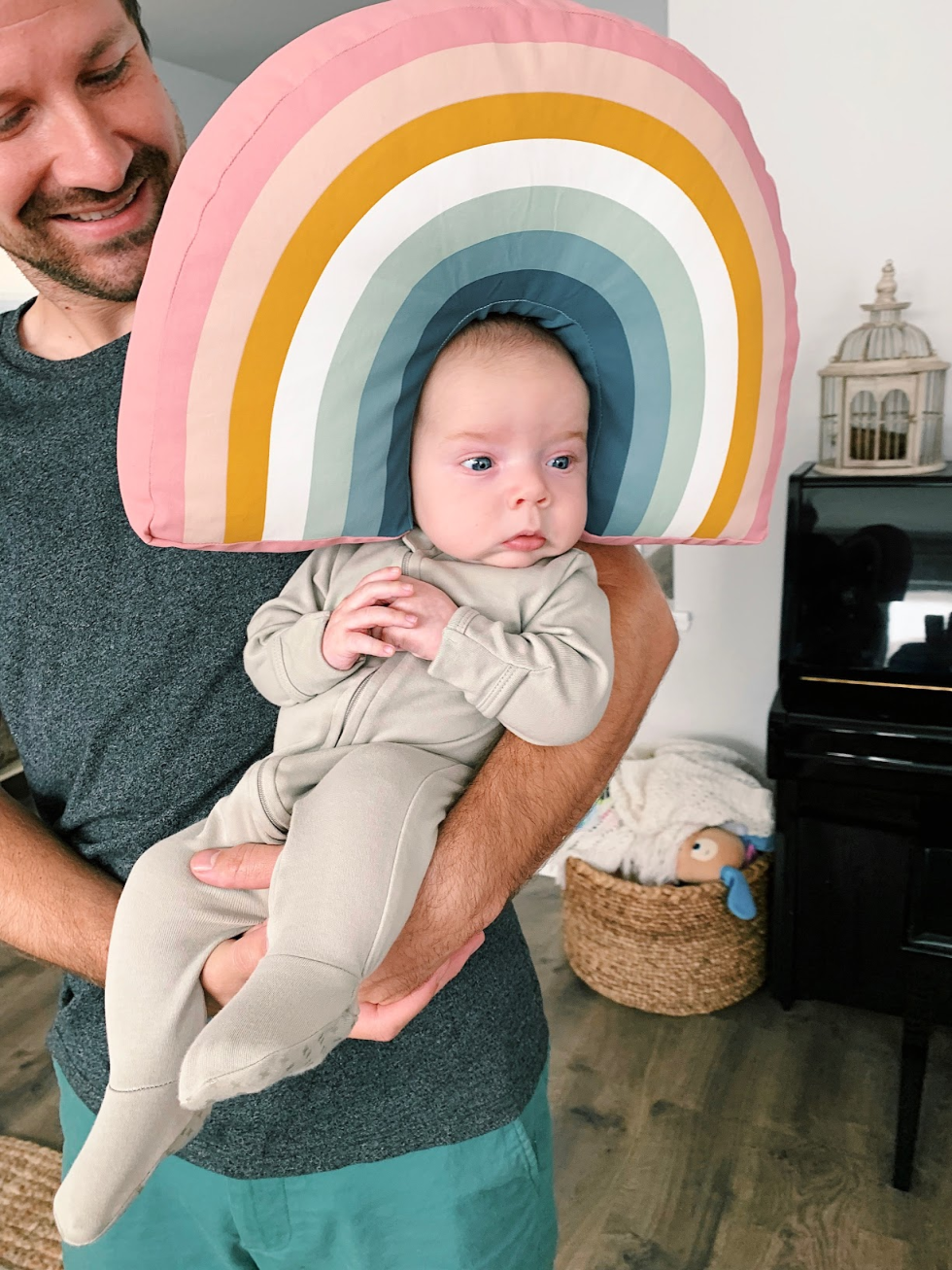 RAINBOW PILLOW
He loves "talking" and we have little back and forth conversations in his coos- it's my favorite.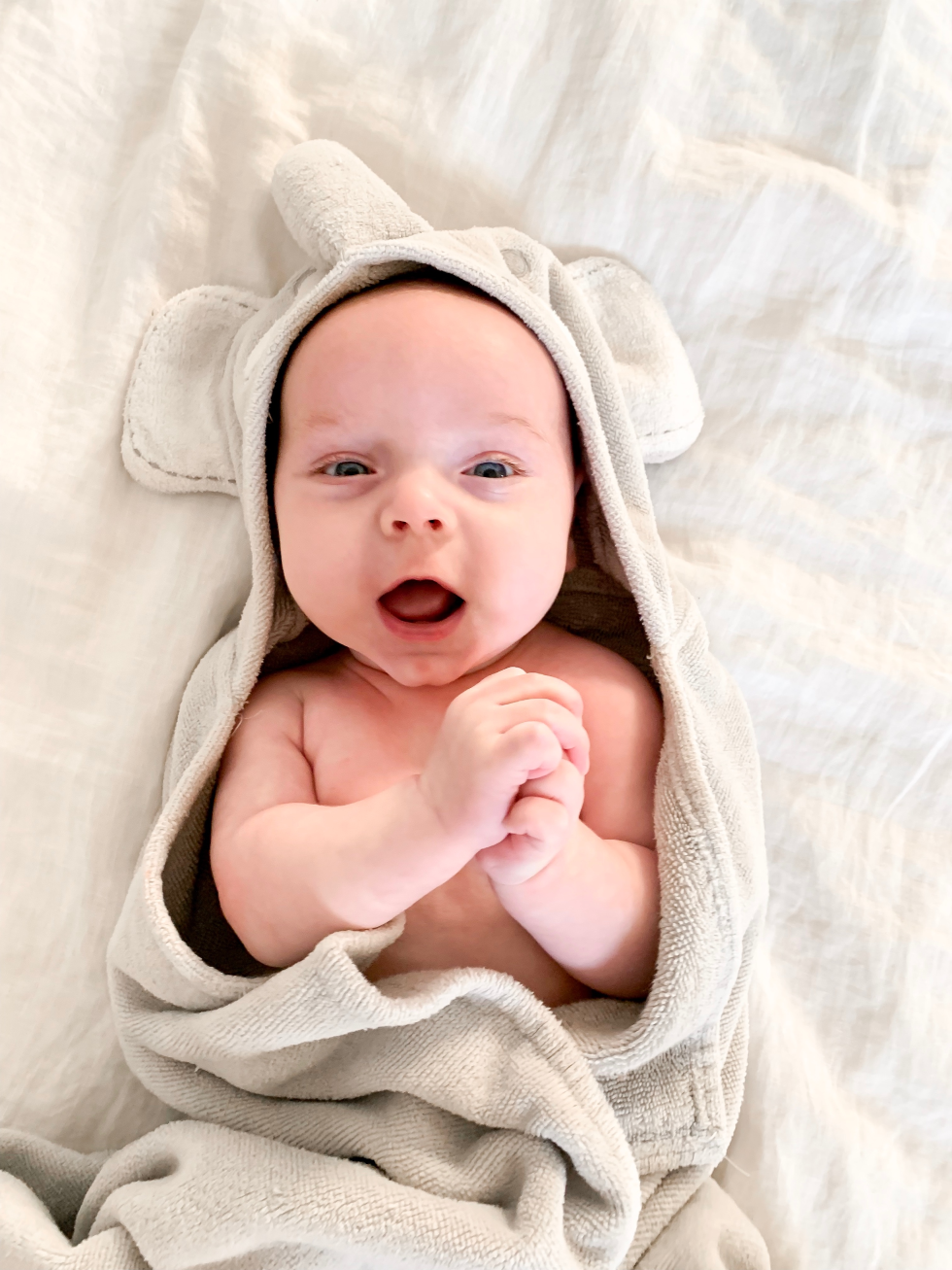 ELEPHANT HOODED TOWEL
Those rolls of his are still oh so scrumptious. We just had his well baby check up and he is weighing in at 14 lbs 12 oz, in the 20th percentile. Kind of shocked, as he seems SO big to me! But there is no denying those cheeks and his rolls! I love them.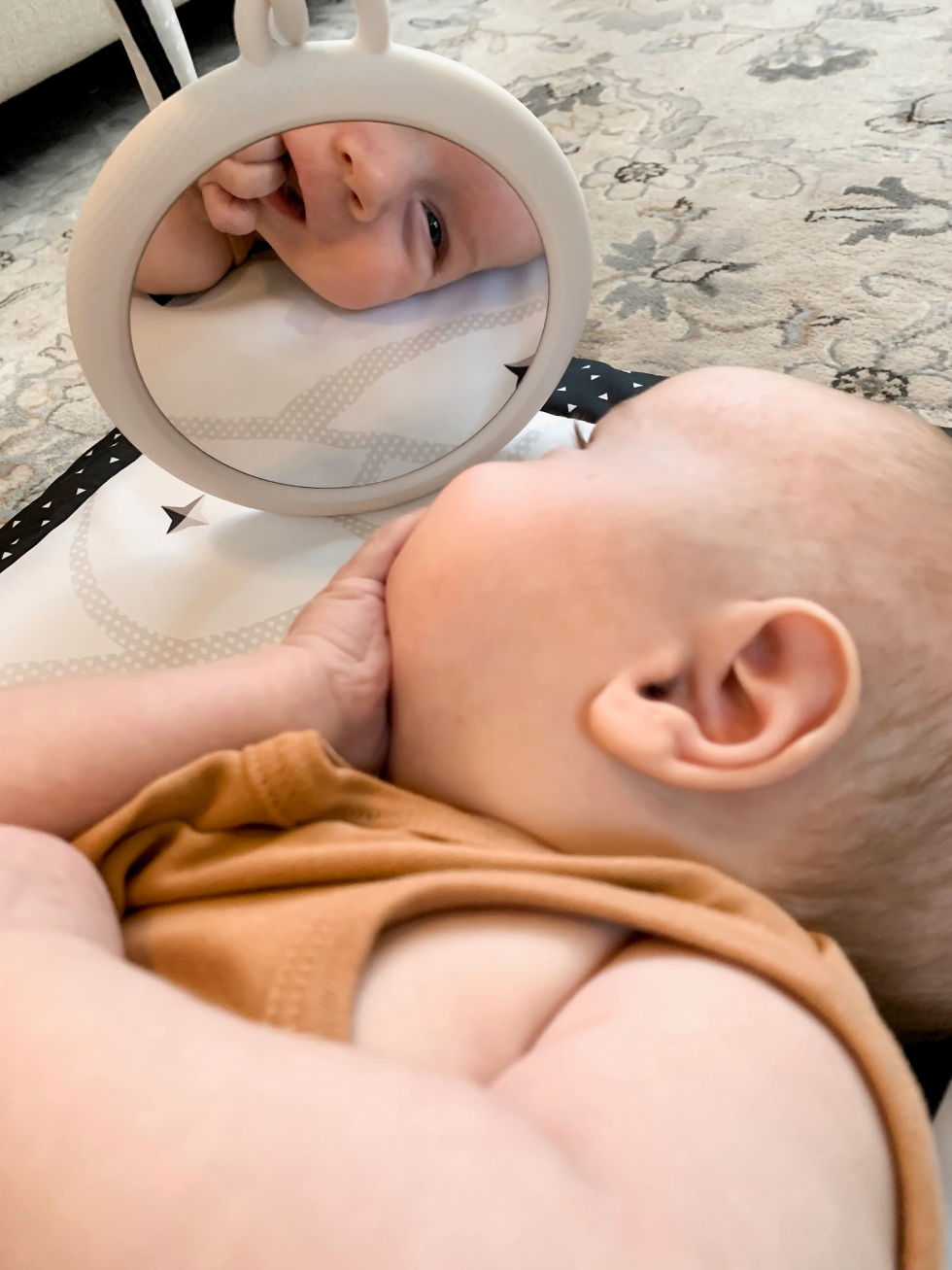 Speaking of rolls, he instantly rolls over when put down, and has recently begun rolling back to front, then back to his back, so basically, HE'S ON THE MOVE. TOO SOON.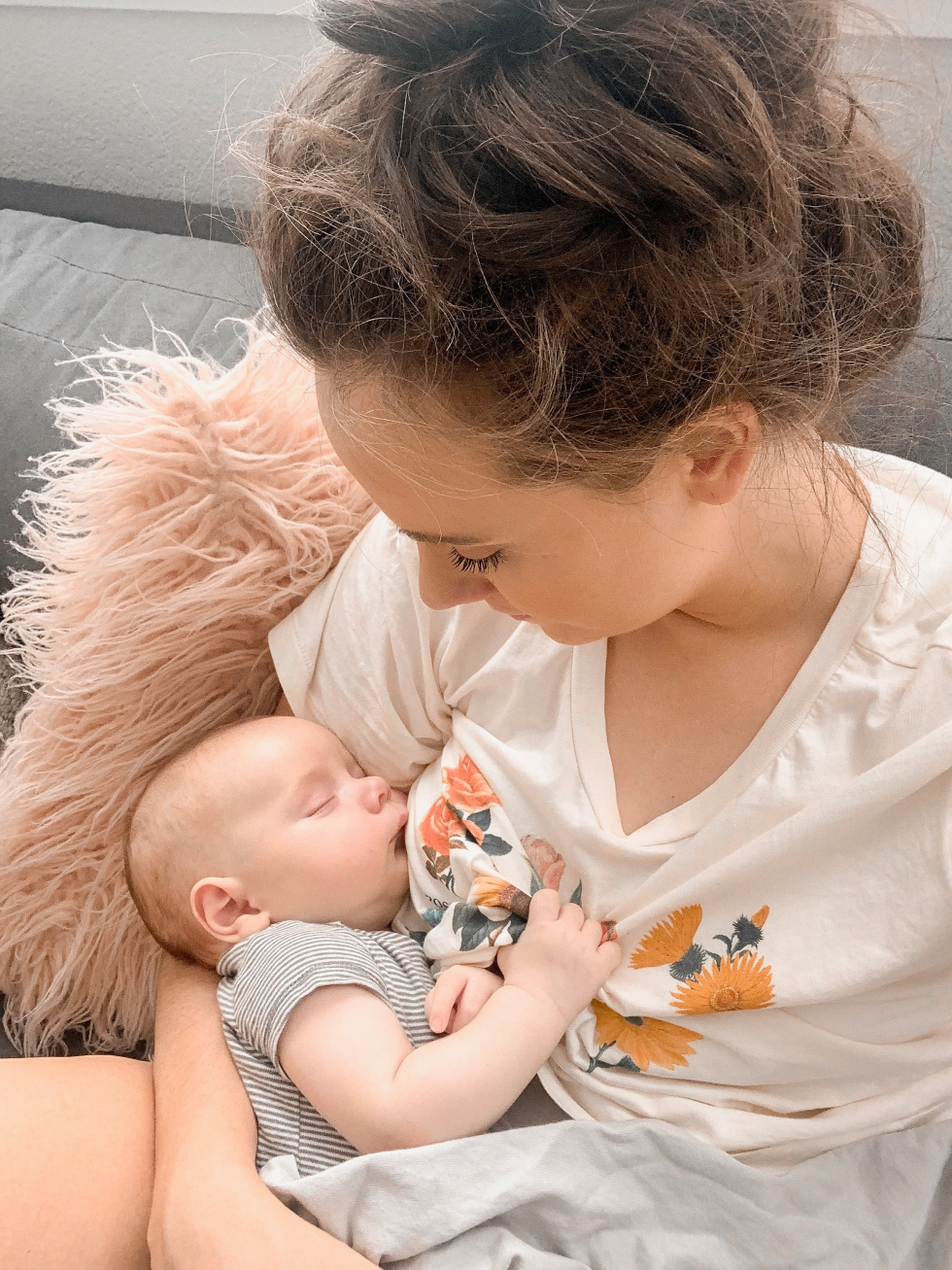 He loves his Sophie the giraffe teether, going for runs with Mama, riding in the car, doing tummy time (the first of our babies who legit LOVES tummy time!), playing on his gym, sitting in his high chair (in the bouncer attachment) with all of us, being held, airplane and being sung to.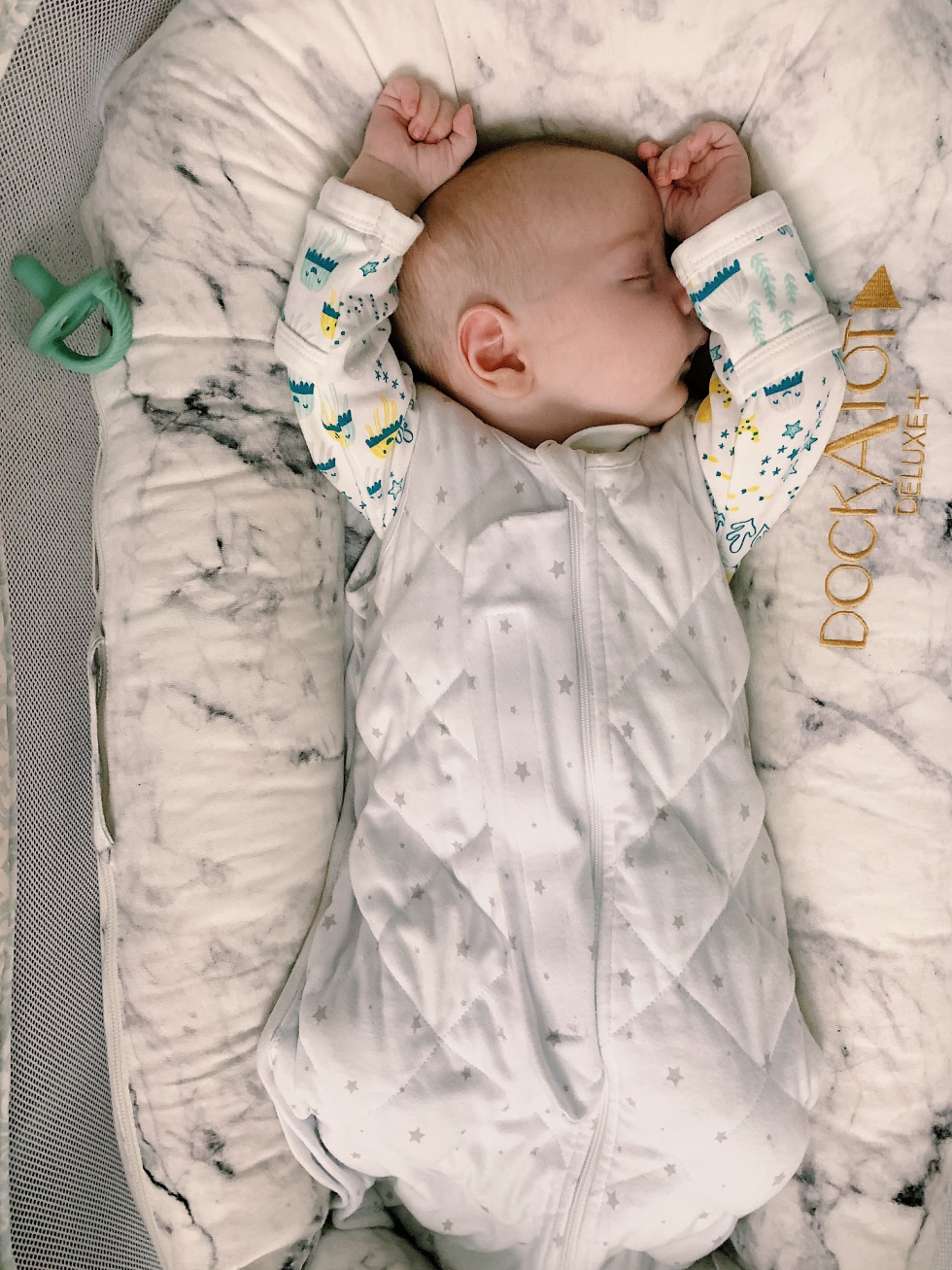 4 MONTH SLEEP SCHEDULE:
7:00 pm: Bedtime
11:00 pm: Dreamfeed (nursing him while he's still asleep, before we go to bed)
4:00 am: Wakes to nurse and goes right back to sleep
6:30 am: Wakes up
He's good for 1 hour 15 min wake time, and then is ready for a nap. This schedule follows through the day, his afternoon nap has begun to be a bit longer (2-3 hours)
5:00 pm is usually the witching hour, and he pretty much always will not nap in his bassinet, and so he gets his cat nap this time while being worn. :) Either in the Solly wrap or the Ergo.
He is seriously an amazing sleeper, I feel really lucky! We're breastfeeding exclusively, so a few wake ups each night is totally normal! He sleeps in his bassinet next to our bed. We're actually going to be putting his crib up this week. We're keeping him in our room, just over against the wall instead of up against our bed. He's growing up!
He is sleeping great, nursing great, chomping on his hands and drooling a lot (but no teeth yet!), and going with the flow. He weighs 14 pounds and 25″ long, and is in the 20th percentile for both, but his head is 85th percentile. Just like his sister always was. Oh, little Ollie boy, you're a dream.
xo
RELATED:
Oliver at 1 month
Oliver at 2 months
Oliver at 3 months