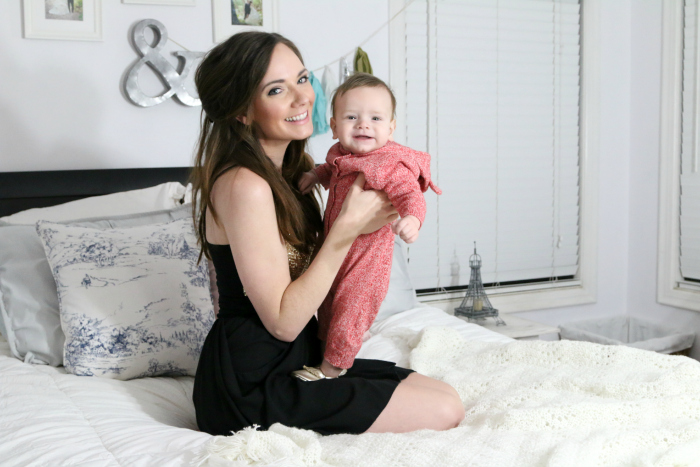 Today is a special day here on Katie Did What. It's our 5th blog anniversary! Just for funsies, this was my very first post, in January 2010! Oy vey. ;) I can't believe it's been 5 years!!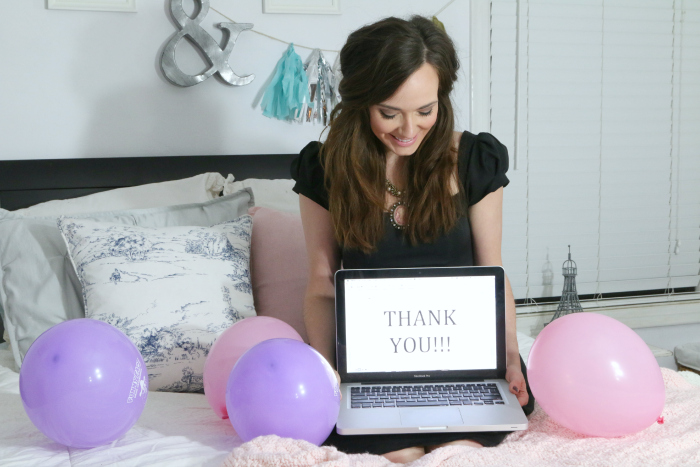 I just wanted to take a second to say THANK YOU to each and every one of you who comes here each day and reads my blog! Your support means the world to me, and I wouldn't be able to do any of this if it weren't for you! Five years ago, this was just a creative outlet for me that I literally never thought anyone besides my parents would read and care about. Now, while still being my creative outlet, it has evolved into so much more. It has allowed me many awesome opportunities working with great companies, making amazing and inspiring friends and allowing me to stay home with my bébé. And that means more to me than I could ever put into words.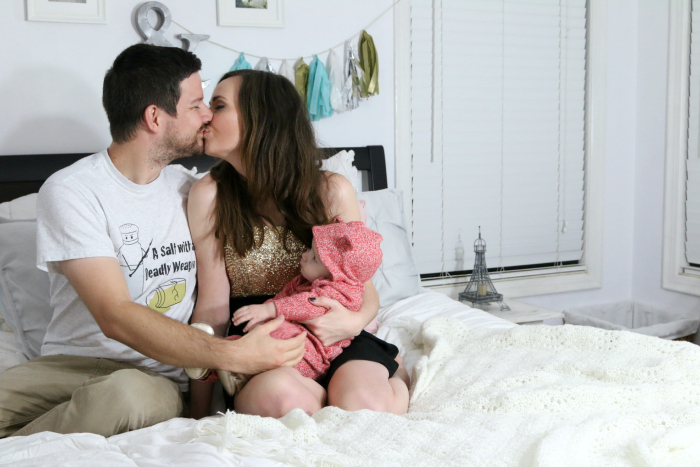 So thank you, thank you, a million times thank you. And here's to lots more fun to come! :)
xo
///
And now it's Man Quotes time! I watch The Bachelor with my husband each week and write down our commentary. If you missed last week's, read them here!
Chris, when Kimberly asks if she can have another chance after being sent home: "I just don't know what to say…"
Katie: How about NO.
//
Chris Harrison: "So be honest, do you remember anything from last night?"
Katie: I was so wasted, man.
//
Zack: In place of the deep v necks, Chris has decided to wear a hoodie zipped down halfway with no tee underneath. That's a no-neck.
//
Chris Harrison: "You women will get to see a lot of Chris…"
Zack: Because he's in a sweatshirt with no shirt underneath.
//
Girl: "Date caaaaards!"
Zack: Jump off a building! That's always the first date.
//
Katie: Wait, this girl's occupation is a "Sport Fishing Enthusiast?" I mean, that's not an actual occupation. Pretty sure that just means she likes sport fishing…
//
Chris: "I didn't know what the dynamic of 6 girls and 1 guy would be…"
Katie: But I like it. I think I'll stick with it. Polygamy it is!
//
Chris, to Kimberly, the girl he let come back: "I'm glad you came back…"
Zack: "…So I can eliminate you properly."
//
Girl on group date: "When's he going to come back?"
Zack: You should have won the tractor race, ladies.
//
Katie: Kim Kardashian is in the hooooouse.
//
Katie: Oh, Mackenzie. Oh, no. Big noses and aliens. Methinks she's just a tad immature for Chris.
//
Zack: This girl thinks they're all her friends… he kissed me like 5 times… haha!
//
Katie: Megan, put down the eyebrow pencil.
//
Chris: "You have the most beautiful eyes in all of North America."
Zack: That's not true. You do. [this was directed toward me- cue the "awwwww's" :)]
//
[Zombies start attacking the limo]
Zack: Well this is an odd date.
//
Chris: "The last time I saw these girls, they were dolled up to the nines, looking fantastic."
Katie: And tonight, they look ratchet.
//
Zack: The fact that Chris feels that he has to clarify that Ashley shouldn't shoot the other girls is very worrisome.
//
Katie: Getting paid to be shot by paintball guns. Worst. Job. Ever.
//
Zack: Ashley is either drunk or extremely disturbed.
//
Katie: Don't mind Jordan, just twerking in the bathroom.
//
Ashley: "I would never shoot a person. Ever."
Zack: Yes you would. You would shoot all of these girls right now if you could.
//
Ashley to Chris: "Don't worry."
Chris: "I'm not worried."
Zack: You should be very worried.
//
Katie: Ashley is cray cray.
Zack: Ashley is the best contestant of all time.
//
Zack: And there goes Princess Jasmine with the face eating.
//
Zack: Yeah, she's a virgin, but has she ever kissed anyone before?
//
Katie: Jillian tripped! And she handled it perfectly. That's how you do it- you laugh at yourself.
//
Katie: Of course he kept Ashley S. AGAIN. All about those ratings, abc.
//
Zack: Kimberly got booted… Again. The first time in Bachelor history being kicked off two different times.
//
Kimberly: "I definitely think there could have been something."
Katie: Why don't you go back in there again. See if he'll give you a third chance.
//
Katie: The flight attendant got booted.
Zack: Yeah, she's too flight attendant-y.
//
Tara: "[Being sent home] is going to haunt me for the rest of my life."
Zack: You should probably see somebody about that. It's just a little tv show, you were only on it for 4 days.
//
Phew. That was a lot of drama and a whoooole lot of craziness. Like, WHAT just happened? Zombies and Mesa Verde (why did she keep saying that?) and "your leather smells good" (…….) and I don't know what Ashley S is on, but girl is nuts. Should be interesting to see what happens next week…
xo