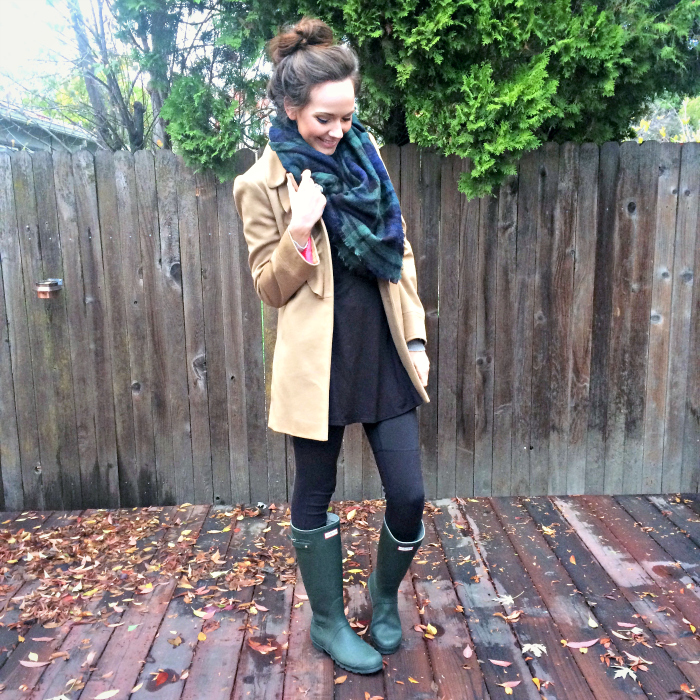 scarf: similar here
coat: j. crew via thredup
dress: forever 21
leggings: lucy
boots: hunter
Thanks for all of your sweet words and congrats on my 5 year blogiversary post yesterday! :) I'm so excited for everything that's coming up here on Katie Did What and am so lucky to have the best readers!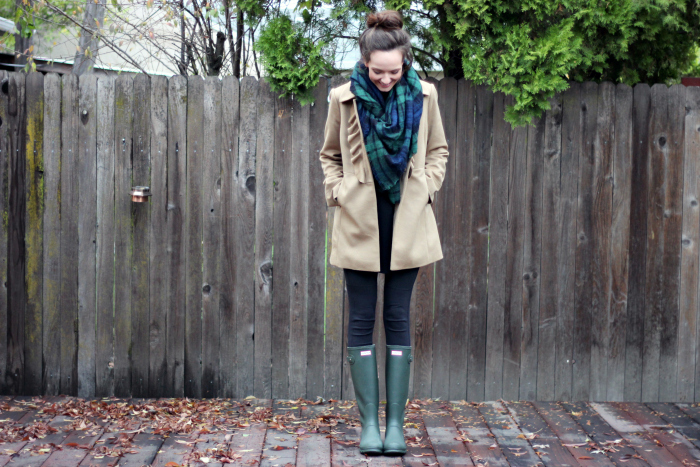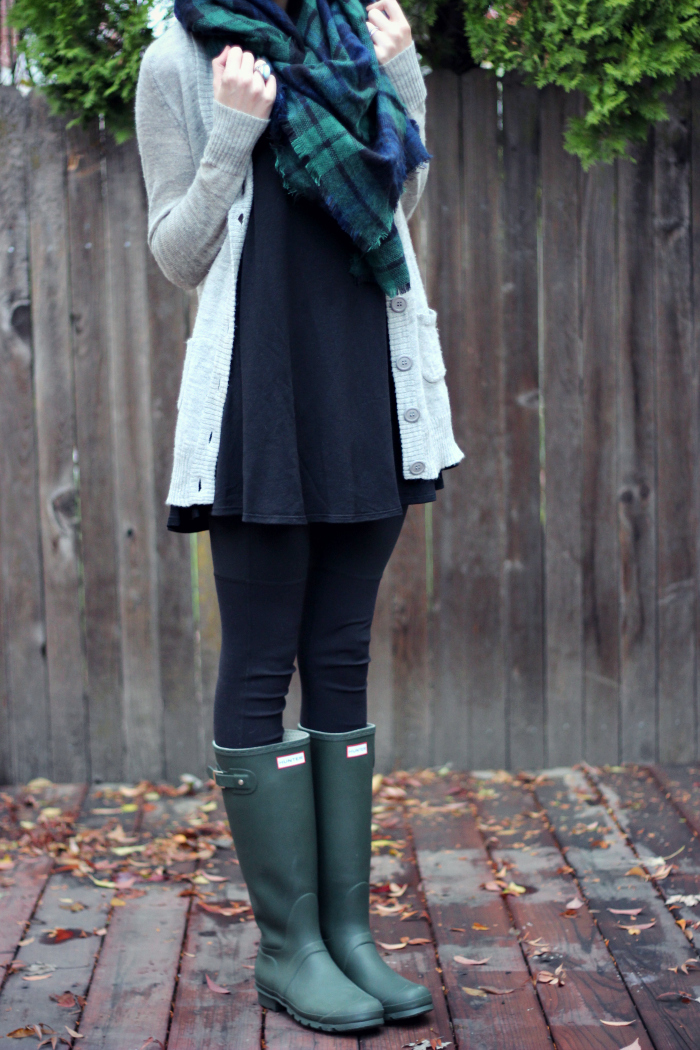 Can you believe I found this blanket scarf on ebay?! It's been one of my favorite accessories this season, and I kind of just want to wear it with everything. And this beautiful wool camel coat is one of my very favorite finds at thredUP. I scored it for a fraction of the original price, and it's in perfect condition! It is my very favorite coat and I have a feeling it will remain that way for years to come. Seriously, you guys, my thredUP obsession is real.
In other news, did anyone watch the Golden Globes this past Sunday? I picked all of my choices for Best and Worst Dressed (and you can see them all here!) but I wanted to share my very very very faves and very very very not-faves with you right now.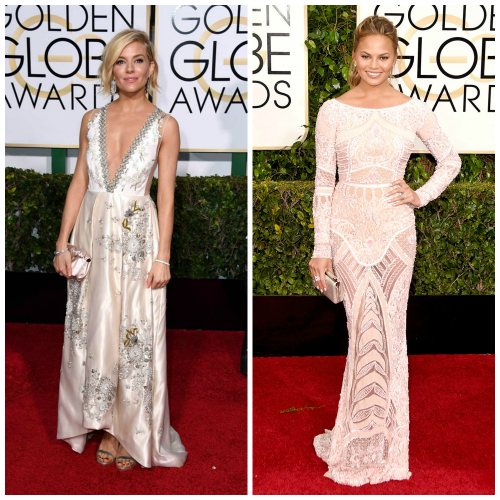 Sienna Miller was like an angel and like, literally, can I just BE her?! Perfect dress, perfect hair, just pure perfection. Chrissy Teigen is hilarious and also half Norwegian (represent!) and she is what everyone should aspire to look like on the red carpet.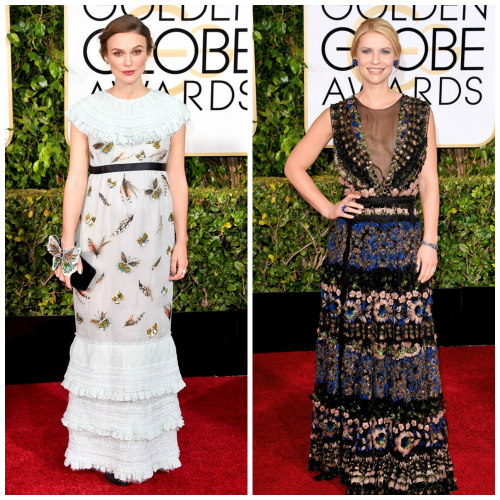 And now the not so good. Um, I love me some Keira Knightley, and she's pregnant so I was excited to see how she dressed the bump, but then… She did this. And just, no. NO. As for Claire Danes, I'm not sure what's going on here, but it's too much, whatever it is.
What did you think of the Golden Globes fashion? Who are your picks for Best and Worst Dressed?
Do you have a favorite accessory lately?
xo