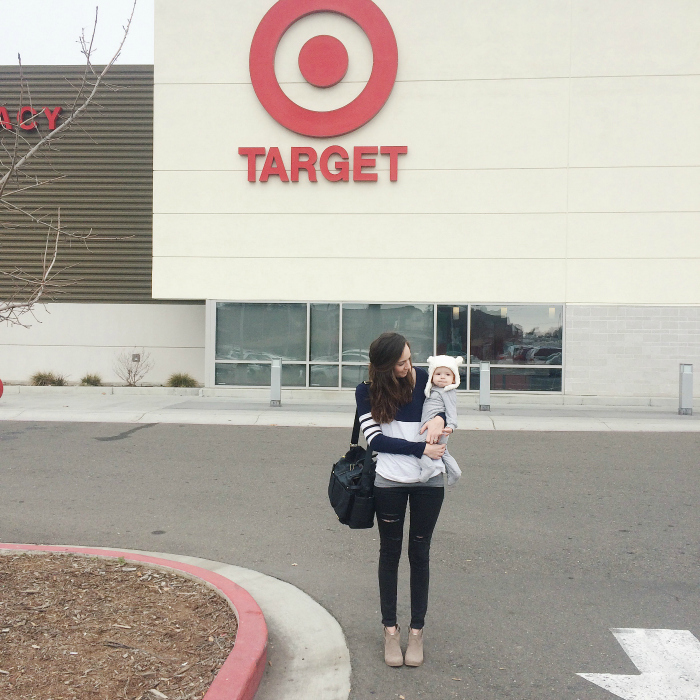 top: c/o lorna jane
pants: american eagle
booties: target (similar)
sam's hat: h&m
I think we can all agree that as bloggers- nay, as women- nay, human beings, we all have one common bond: a deep and intrinsic love for Target. Target is like the great equalizer. Men, women and children (even pets!) can all find what they need. It has literally anything you could possibly be looking for, from household décor to clothing and shoes to makeup and bathing needs to pet food and groceries and even liquor! I mean. I could go on, but really I think we all know that Tarjay is the bomb.com. It is also a literal black hole, in that once you step in you cannot leave until you have bought every single thing that you totally never knew you needed! Anyway. I thought it would be fun to share some things I've found on my last few trips to Target- which, let's be honest is a weekly event. #momlife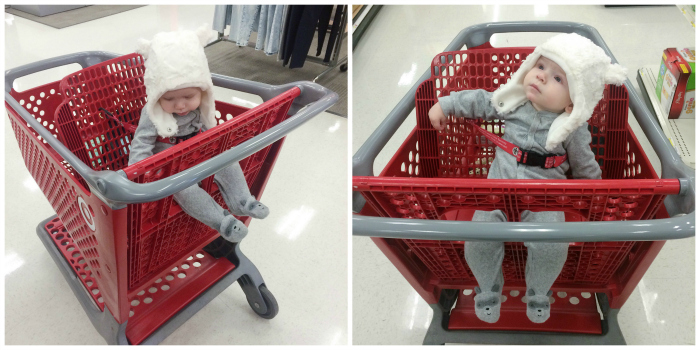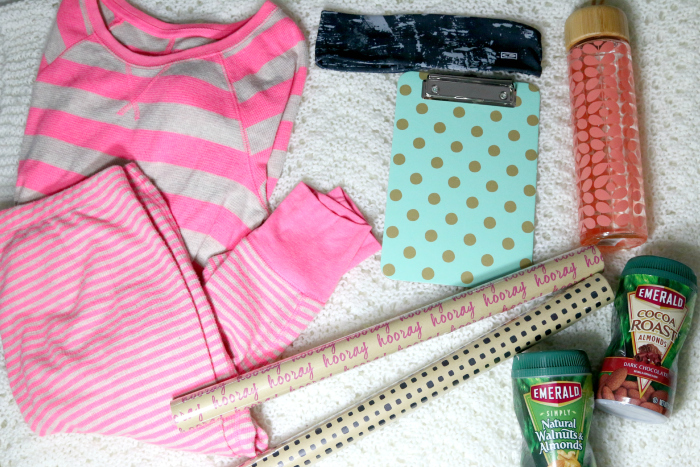 pajamas // headband // water bottle // almonds
These pajamas are my newest favorite. So soft and comfy and hi, yes, adorable. I'm really into jammies lately. It's kind of ridiculous how many I bought this past season. Shhh.
We've been doing the Couch to 5K program and running 3 times a week, and I've noticed that my ears get really cold on the super cold days. Thankfully we live in California, so it really isn't a crazy winter, but it's still gotten really cold some days. To help with this, I picked up this cute super stretchy headband to cover my poor little ears. Should do the trick perfectly!
I also picked up this adorable polka dot clipboard in the $1 section, because when does one not need an adorable polka dot clipboard? Exactly.
I'm in loooove with my new water bottle! I've been wanting a glass bottle for some time now. It's economically sound, BPA free and clean. Plus, it's really pretty and makes me feel like a true yogi. Fake it 'til you make it! ;)
WRAPPING PAPER THAT SAYS "HOORAY" ON IT. And also cute patterned wrapping paper. Again, Dollar Spot, because that place GETS ME EVERY TIME.
Annnnnd these almonds/walnuts and cocoa almonds were on sale. And they are delicious. And a healthy snack. Done.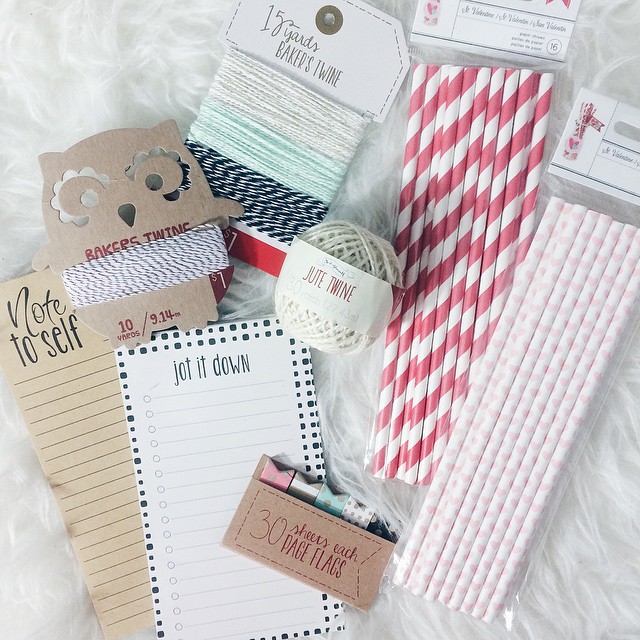 Can you believe I found all of these items in the Dollar Spot?! Seriously. They were all $1. It's impossible for me to pass up cute things that are just $1. Impossible. I just need to figure out what sort of crafty things I'm going to be doing with that twine…
When's the last time you went to Target?
Any great finds?
xo
p.s. No, this post was not sponsored by Target, but I wish it was. ;)