This post is sponsored by Nordstrom.
It's that time of year again! The 2019 Nordstrom Anniversary Sale is approaching! My favorite sale of the year! Woo! This will be your guide for how to prep for the sale. I've been shopping (and working) this sale for years and have learned how to maximize your experience!
What makes this specific sale so good is that it includes new pieces whereas most other sales are for older or past-season items. This sale includes hundreds and hundreds of pieces that will become must-have items for fall and beyond, and that go back to full price after the sale is over. It's pretty amazing. There are no discount codes for this sale- prices will be as marked.
If you have any questions at all about shopping Nordstrom, please comment here, or reach out to me on Instagram or Facebook and I'd be happy to chat!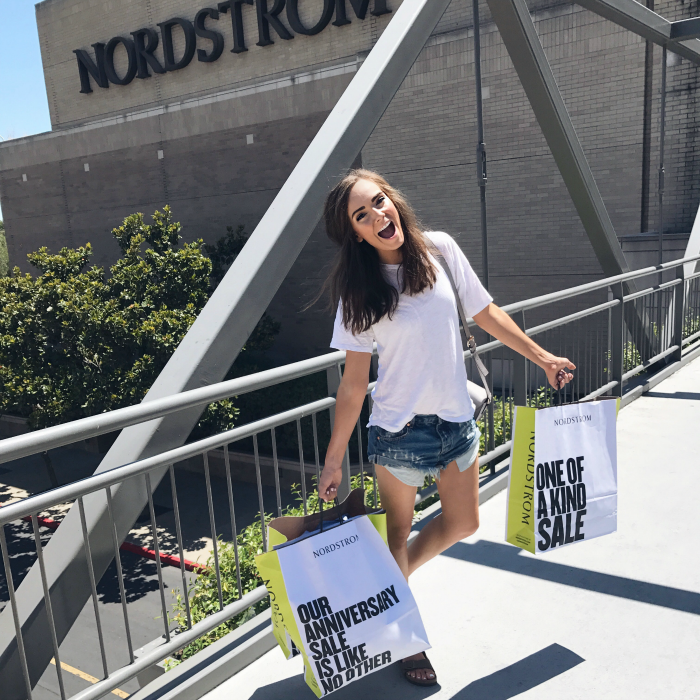 I have to start with what I think is the most important part of the sale – Early Access. You will need a Nordstrom credit card to gain this early access, but it's so worth it! Even better, there's a great promo going on right now to encourage you to sign up for a card!
Through July 10th, you'll get a $60 Nordstrom Note (basically a gift card) when you are approved for the Nordstrom credit card! You'll also get instant entry into "Insider" status of the Nordy Club!
With Insider status, you'll get the following (and more!) perks: free basic alterations, curbside pickup, your own personal double points day and early access to the Clear The Rack sales from Nordstrom Rack!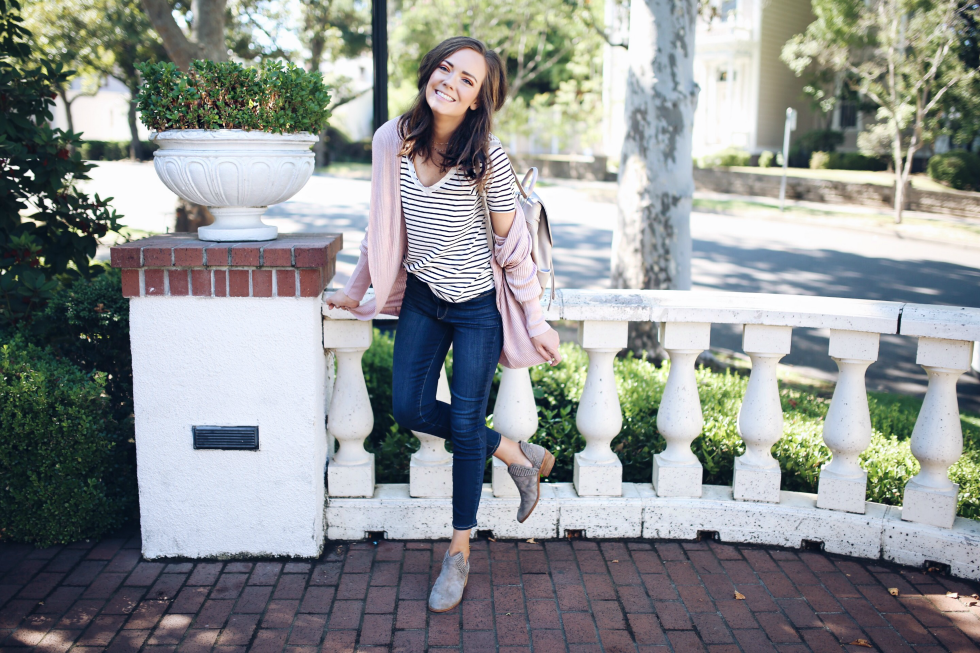 (one of my favorite looks from last year's sale!)
With early access to the sale, you will have access to the most popular items of the sale before the general public does! Many of these items sell out and are not restocked, so it's the only way to grab some of the most in-demand pieces!
Let's go over what you need to know.
2019 Nordstrom Anniversary Sale Important Dates
Now through July 10th – Sign up for a Nordstrom card and get a $60 Nordstrom Note!
July 9th, 2019 – Icon level Nordy Club members can pre-shop in stores only. Icon members will have spent $15,000 in a year to achieve this staus.
July 10th & 11th, 2019 – Ambassador level Nordy Club members can pre-shop in stores only. Icon members can also pre-shop this date.
July 12th, 2019 – Early access (for cardholders only) to the 2019 Nordstrom Anniversary Sale begins at 9:30 AM PT!
July 19th, 2019 – The sale opens to the general public.
July 19th, 2019 – Glam-Up days begin with hundreds of beauty exclusives, samples and gifts with purchase—plus free makeovers, tutorials and customized samples.
August 4th, 2019 – Final day of the Anniversary Sale. Prices go up on August 5th!
Tips to Make the Most of the 2019 Nordstrom Anniversary Sale
Use your double points day if you have it to maximize your savings/earnings!
Consider using the buy online pick-up in store service, or even better, curbside pickup to get your items the day you purchase them! Note- not all items will qualify for same day pickup. This will give you a chance to try things on and make any exchanges necessary before things sell out.
Be around right when the sale starts. Unfortunately, things will sell out- and fast. So being there available to shop when the clock strikes 9:30 AM PT is key. Keep an eye on my Facebook page for notification if the sale starts early.

I'll also have a blog post up within minutes of the sale going live with 100+ of my top picks, all categorized and easy to shop from.

Stay glued to my Instagram and my Facebook page and turn on post notifications so you don't miss any sale and restock alerts!
Now I know not everyone has the Nordstrom card, or wants another credit card, but if you're a regular (or even occasional) Nordstrom shopper, having a card can be very beneficial! Take a look at just some of the reasons why we love our card:
Perks of the Card
EARLY ACCESS – Duh!
Your choice between applying for a Nordstrom Retail card (use at Nordstrom family stores only) or a Visa Signature or Visa Platinum (earn rewards anywhere)
NO annual fees
Start shopping right away after approval.
Instant Insider status in the Nordy Club which gets you the early access plus $100 in alterations credits, a personal (you pick) double points day and more!
So to summarize: the 2019 Nordstrom Anniversary Sale is the best sale of the year and you can get early access starting on July 12th at 9:30 AM PT.
The best place to find all of the sale updates, restock alerts and hot items is my Facebook page and my Instagram! I'll be sharing tons of try on videos on Instagram, bringing you along for behind the scenes, and sharing all fit and sizing info, as well as lots of dressing room photos here on the blog and on Facebook, and at least one Facebook live! It's gonna be so much fun- I cannot WAIT!
xo