This post is sponsored by FAGE; however, all thoughts and opinions are my own.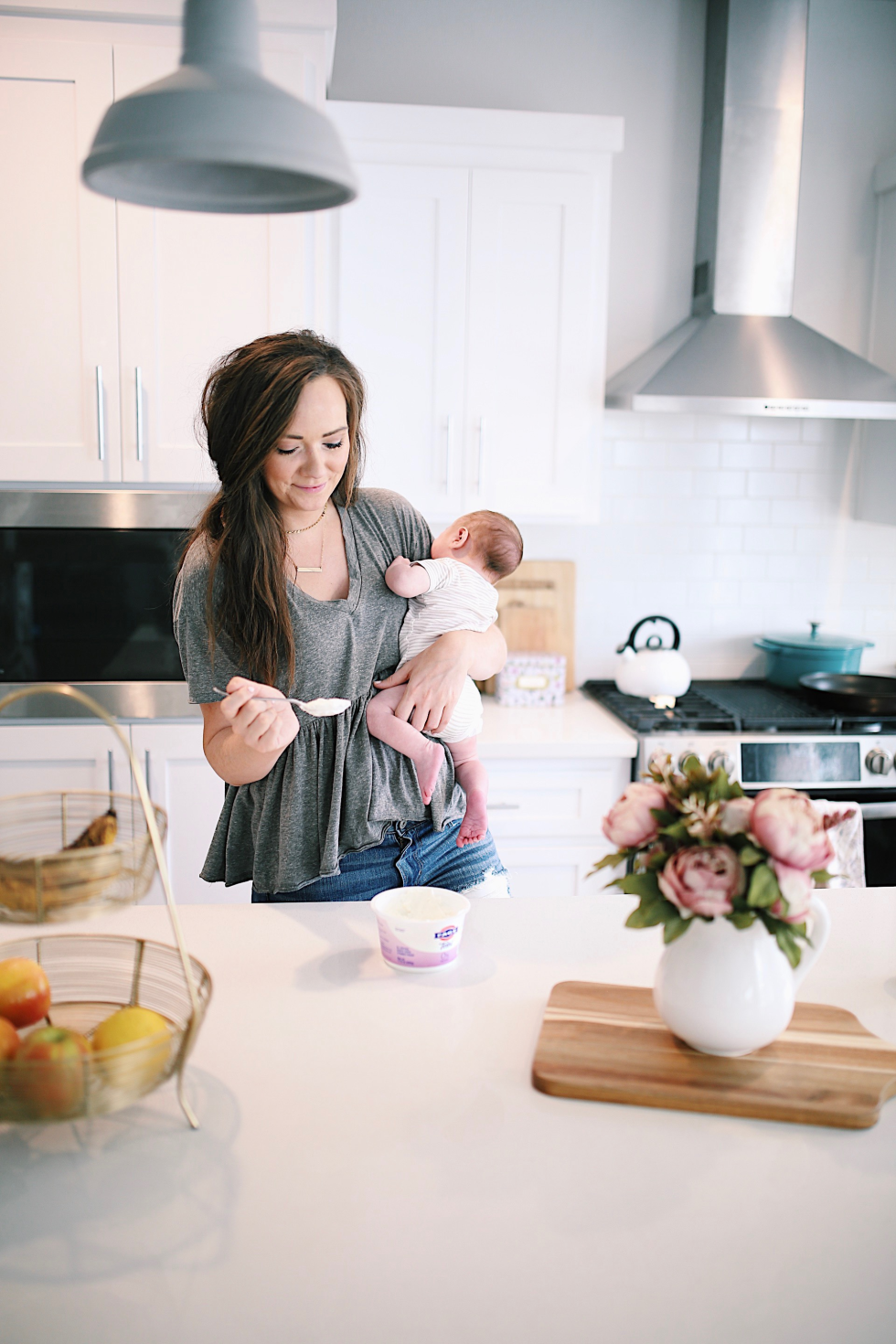 Life as a mama of three in one word is BUSY. I mean, really, there is no ONE word to describe it, but that's definitely one of the big ones. ;) Other words? Messy, wild, fun, crazy, nonstop. But yeah, busy is a constant, for sure. And it is so easy for me to just "forget" to eat, with the craziness of our everyday, and the nonstop go-go-go that comes with it. But since I'm nursing Oliver, not eating is not an option for me (let's be real, even if I wasn't nursing, it still wouldn't be an option)! I need to keep my calories up so I can have energy for my kids and sustain my baby.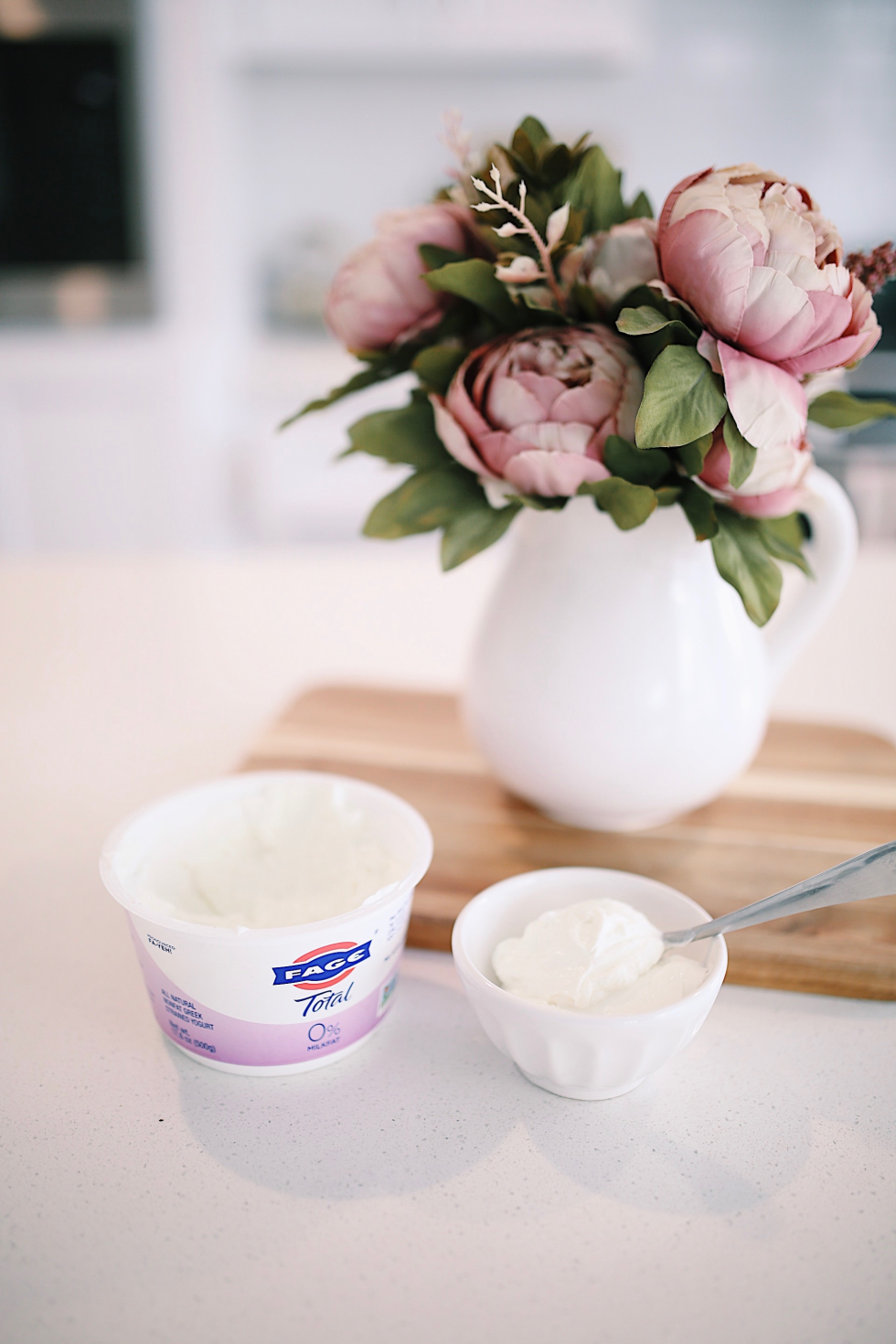 One thing that helps is to have easy and quick snacks that are protein-packed and healthy. Enter, FAGE yogurt. I always have some in my fridge, so that when I'm feeling a lull in energy or need a quick snack, I can grab some! This is a must-have for me, and something I always look forward to as part of my daily routine. I don't have to think about it, or prepare anything (which I don't have time for most days), which is why I love it so much.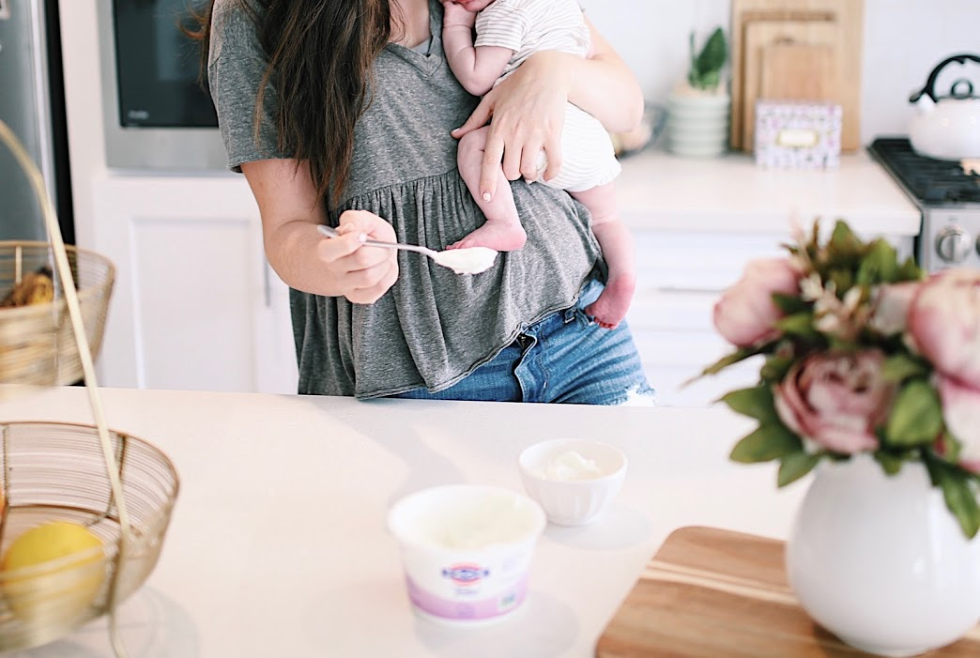 The thing I love about FAGE yogurt is how versatile it is. It's delicious to eat by itself if I don't have any time, but it's also fun to make little creations with it and make yogurt bowls with fruit and other yummy toppings (I shared my favorites in this post)! Easy, healthy, delicious and quick is the name of the game for my everyday snacks!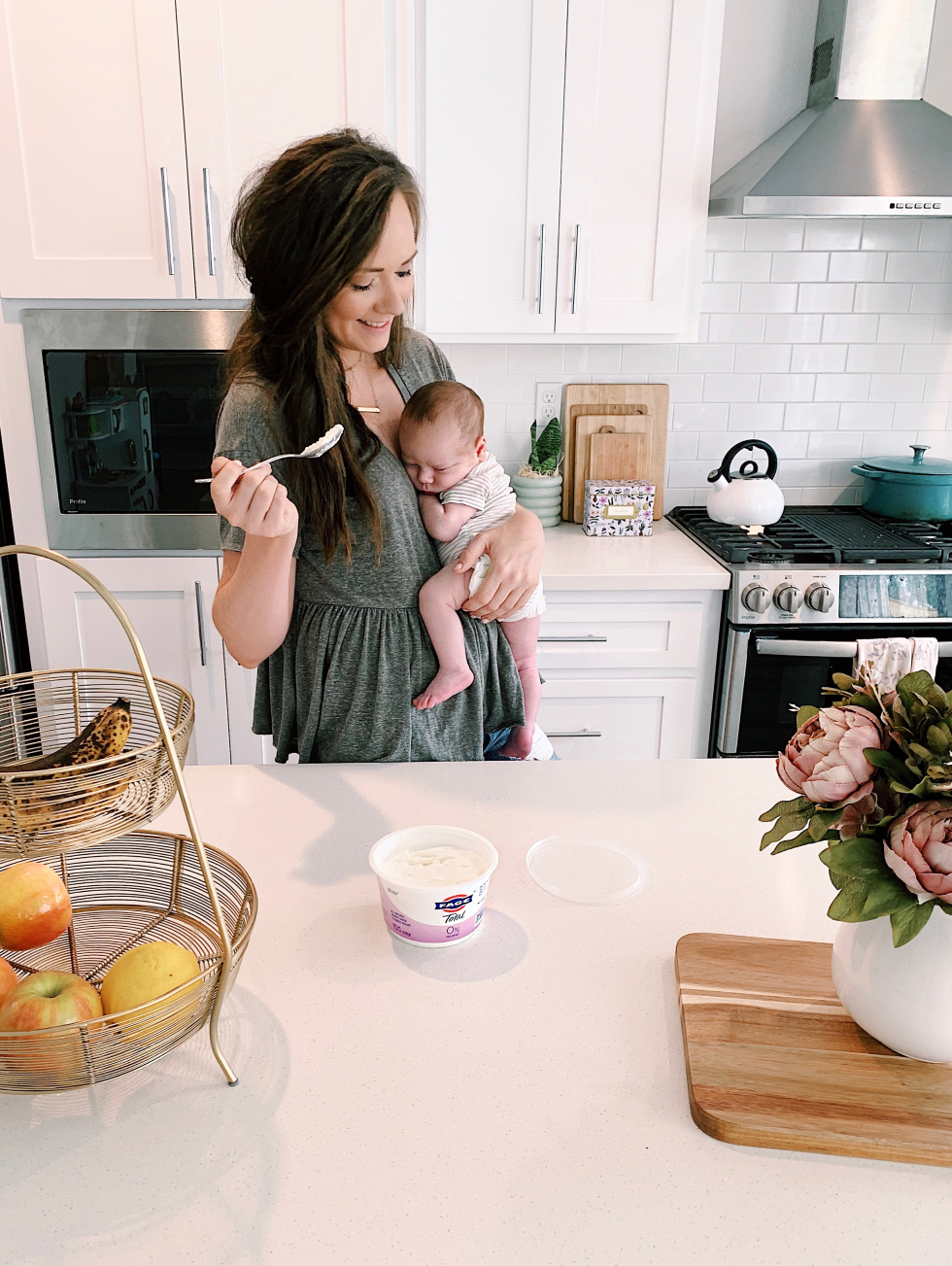 Now that the weather has really warmed up, it's a nice refreshing snack to cool down with on a hot summer's day! And since I'm so busy these days, it allows for one-handed eating (I just need a spoon!), which is a necessity, especially since I have a baby in my arms the majority of the time!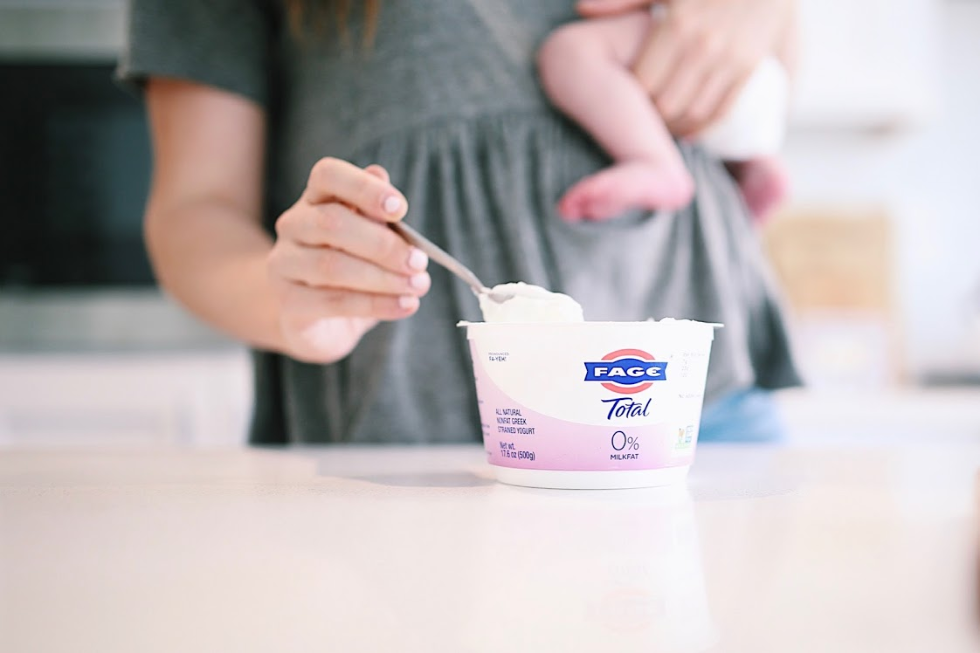 Another great thing is that my whole family loves FAGE, not just me. Even my picky kids will eat it, which is a HUGE mom win! And the toppings I add are just a bonus, since it allows me to sneak in some more healthy goodness into their diets, and they think of it as a special treat!
What are some of your favorite healthy snacks on a busy day?
xo