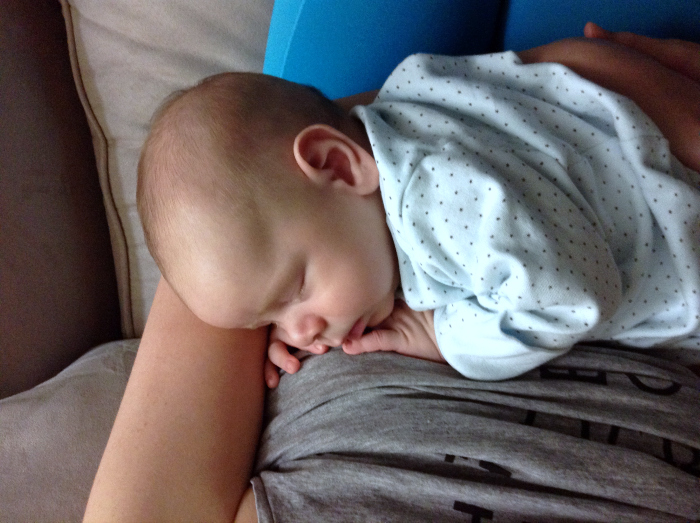 My baby turned 3 MONTHS yesterday. 3 months! This officially means he is no longer considered a "newborn" and has now graduated to "infant" status. I'm not sure if I can handle that. ;) He definitely looks so different already from his newborn pictures. It's crazy to me! He was so tiny, and now, well, he's still tiny, but he gets bigger every day!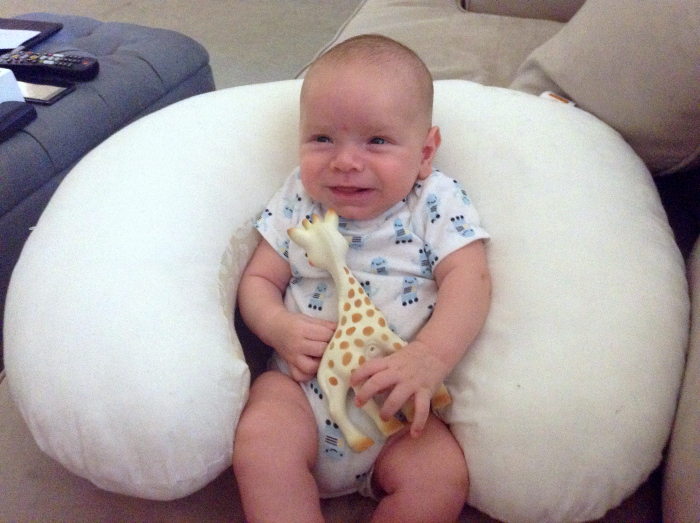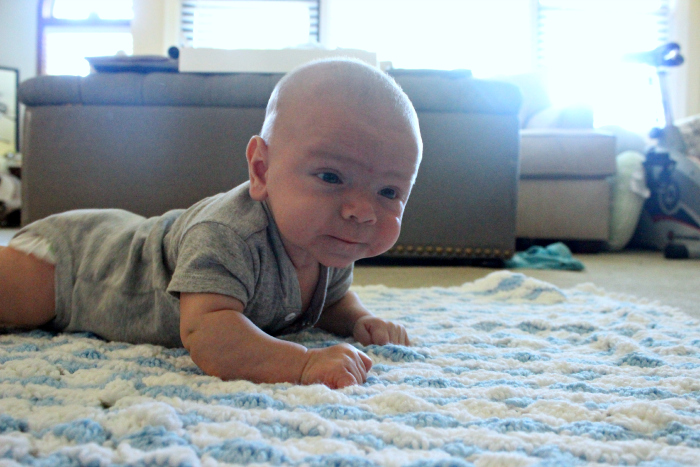 Sam is just the sweetest little guy. He looks at us, makes eye contact, and then bursts into the biggest toothless grins. Sometimes he giggles too, which is just the cutest thing ever. He loooooves when we hold him up in a standing position, and pushes his little legs into the ground with so much force! Tummy time is getting better every day, too, and yesterday he lifted his head higher than I've seen yet!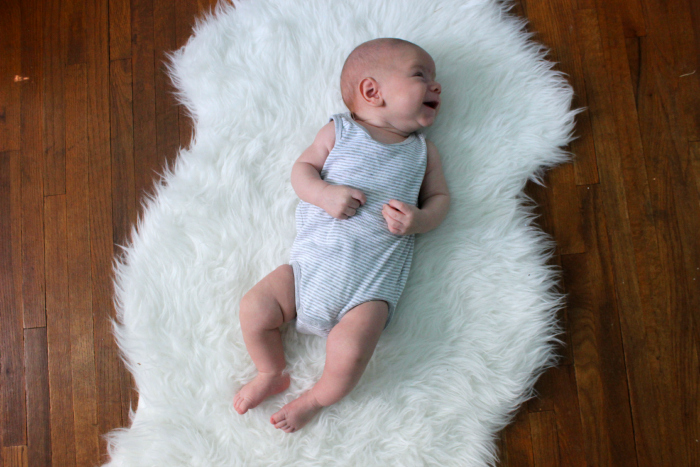 He's getting to be on a more predictable schedule, and we're trying to get him to nap and go to bed around the same times every day. Of course, the name of the game with babies is flexibility, so it's a very loose schedule, but a schedule nonetheless! He still loves being rocked and shushed before sleeping, but is really getting good at falling asleep all on his own! The white noise is his favorite, and we're used to sleeping with it now too. I honestly think if I tried to sleep without it now it'd just be too quiet for me!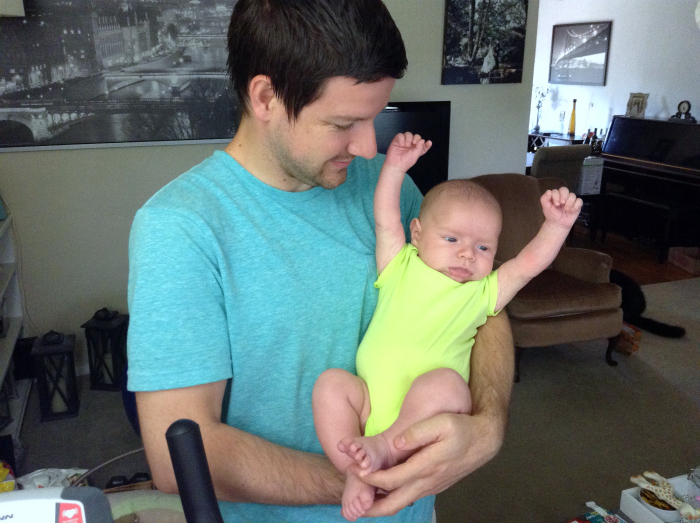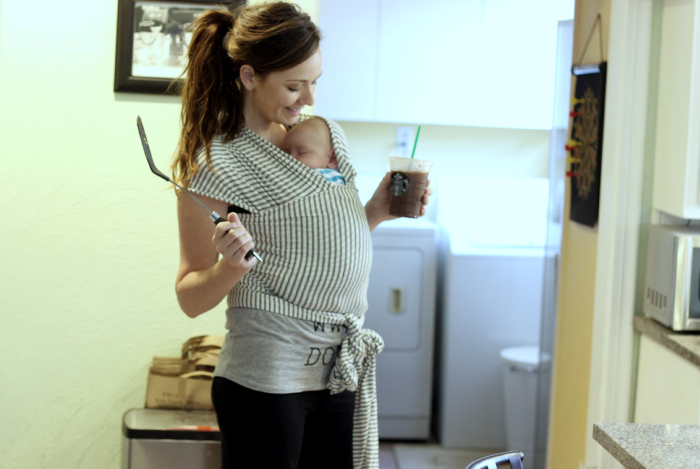 When we're out and about, he loves being worn in either the Ergo Baby carrier or the Solly Baby wrap- and mama and daddy love it too! He always gets lots of sweet compliments and smiles from the people around us, and we're constantly being told how cute he is and how good of a baby he is! So far no public meltdowns, high five! Although, I'm sure our time will come for those. ;)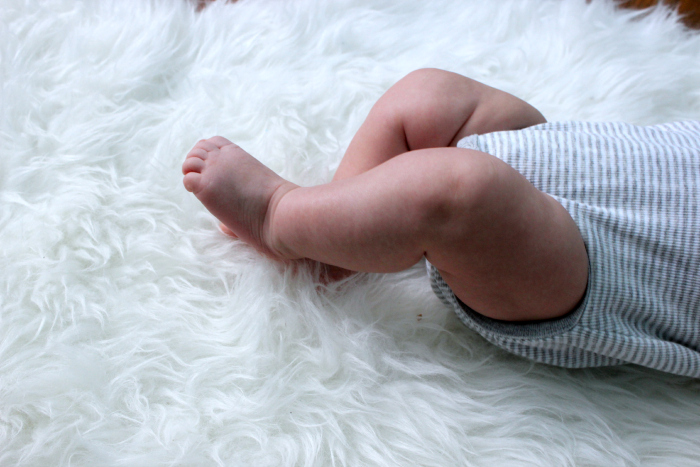 He has quite the appetite and is getting some nice rolls because of it. His little belly is getting more round now, and he has definitely lost those skinny newborn legs! The chunky thighs they've been replaced with belong solely to mama, and get kisses on the daily. As does the soft spot on the back of his neck, and his cheeks, and every other part of him too. He's just too kissable.
These past three months have been the best! And I mean it when I say every day just gets better and better! Our little mister personality is shining and, as my grandpa put it, he is thriving!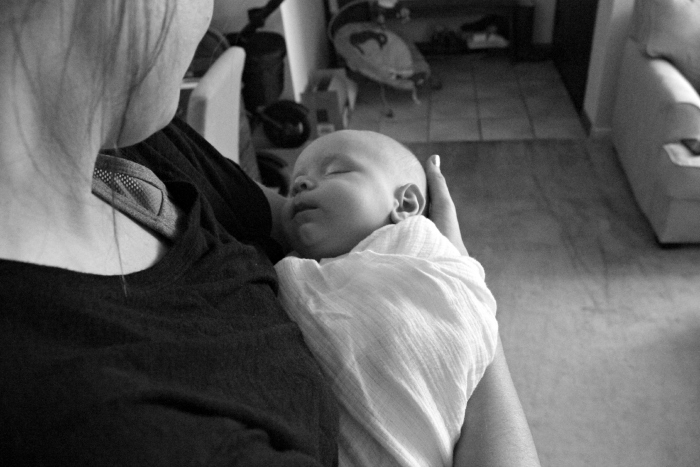 I hope you all have a fabulous weekend!
xo
Read More on Katie Did What