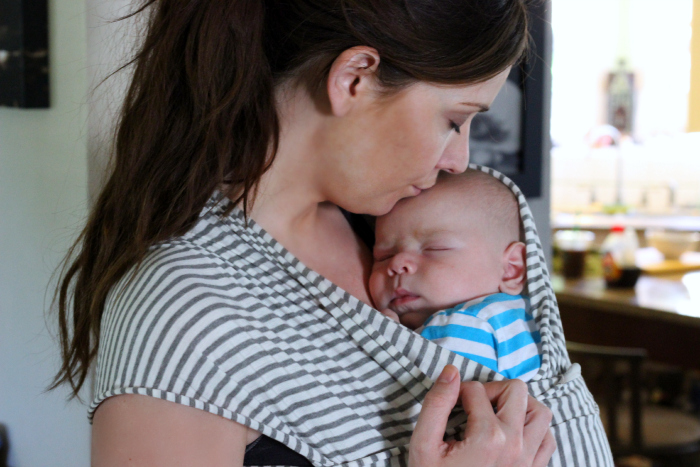 This weekend was another good 'un. We embarked on "Baby's First Costco Trip" as I like to refer to it. You see, I pretty much just fill in the blanks for wherever we're going where we haven't taken Sam yet. It's this thing I do. "Baby's First walk," "Baby's First 4th of July," "Baby's First Target trip," (that was an important one! ;) "Baby's First…" well you get the idea. It's fun and makes the trip, no matter how big or small, just that much more exciting. Or something. SOOOOO. We went on Baby's First Costco Trip and it was a success! I wore him in the wrap (more on that in a second) and he was awake at the beginning, and went right to sleep within minutes and stayed asleep the entire time! That is really just best case scenario for any kind of shopping trip with an infant, I do believe.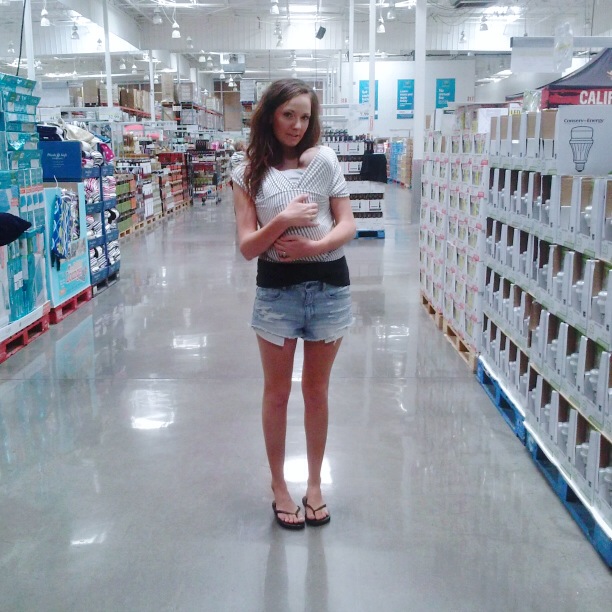 Okay, now about the wrap. I bought the Solly Baby Wrap about two months ago, and I'm going to be honest now because, I mean, that's what I do after all- the first time I wore him in it, I thought that he hated it. Like, he was crying and I had read all of these amazing reviews and seen like millions (slight exaggeration) of Instagram mamas wearing their babies in the Solly and raaaaaving about how amazing and miraculous it was, and then I put my baby in it, and he hates it? W. T. F. I literally thought there was something wrong with my baby for a second, with all of the ONLY GLOWING reviews I had read about it! Okay, not really, because my baby is perfect in every single way, but you know. I was freaking out a little bit. So, I just kind of set it aside for a few weeks and swore I'd come back to it and try again later, because- HI!- $70 price tag! So, enter a couple of weeks ago. We were headed out somewhere, and it was H-O-T and I was nooooot about to wear the Ergo Baby (LOVE that carrier, but it gets rill rill hot and sweaty up in there on a super hot day) and the whole reason I got the Solly was for this sole purpose (it's super lightweight and breathable) so I put the damn thing on (sorry) and slid Sam in and LO AND BEHOLD he was loving life! I was in (a very happy state of) shock. And so, that is how our relationship with the Solly went from bad to good. SO. All this to say, mamas out there, I recommend you get the Solly. And I recommend you watch the tutorial video online at least 20 times. And practice with a baby doll until you feel confident, even though you probably won't feel too confident with it until a few times with your actual baby. And that's okay! That's how it should be. And if your baby seems to hate it at first, well, you know what they say. Try, try again. Because it's basically a miracle worker now. And that feeling, having your baby all snuggled up to you nice and close, is the best feeling in the entire world (or one of them- it's up there!) and it's priceless. :) Wow, Solly Baby should really be paying me for this, but alas, no such luck. ;) But seriously. We love it now. Okay, moooooving on.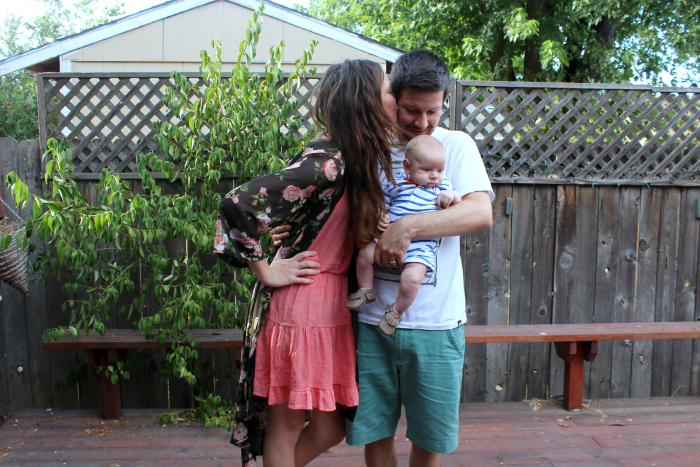 So we did something this weekend that I need to record here, for God and all of mankind to see. We canceled cable. See, the thing about us and cable is, we really didn't watch much tv, but it only kind of seemed like we did. And we were paying like $80 a month for this thing that we didn't really need, like not even a little! Because, there's these programs called Netflix and Amazon Prime and also this little thing called the INTERNET, which really made spending moneys on cable a complete and utter waste. For us, anyway. Now, if you watch lots of shows that aren't available online or you don't have other means of watching them, I ain't saying that's a bad thing! It just didn't make sense for us. So, we said sayanara to our cable box, and I couldn't be happier about the decision! I mean, yeah, DVR is awesome, and being able to pause and rewind (and fast forward! Oh, how I haaaaaate commercials!) live tv is an awesome thing that makes you feel kind of like you are a superhero, because seriously- HOW DOES IT DO THAT?! But yeah, in an effort to start saving more money, we canceled cable. High five!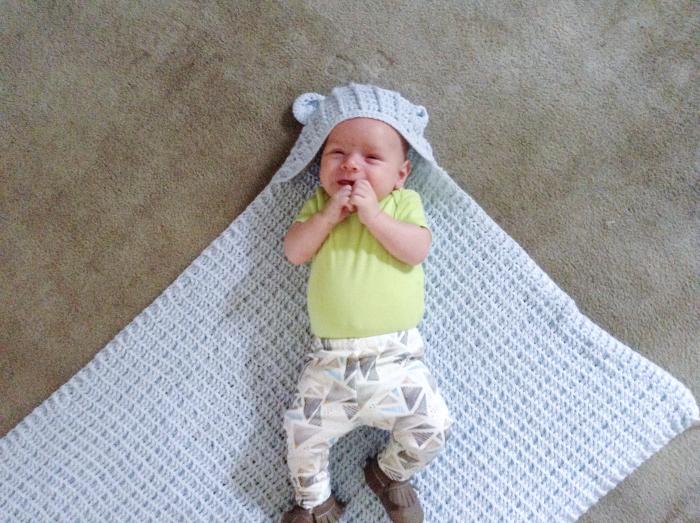 Also, my baby is 3 months old now!!! You can read all about him at this age here!
What's something you've done recently to save money?
Tell me something new you did this weekend!
xo