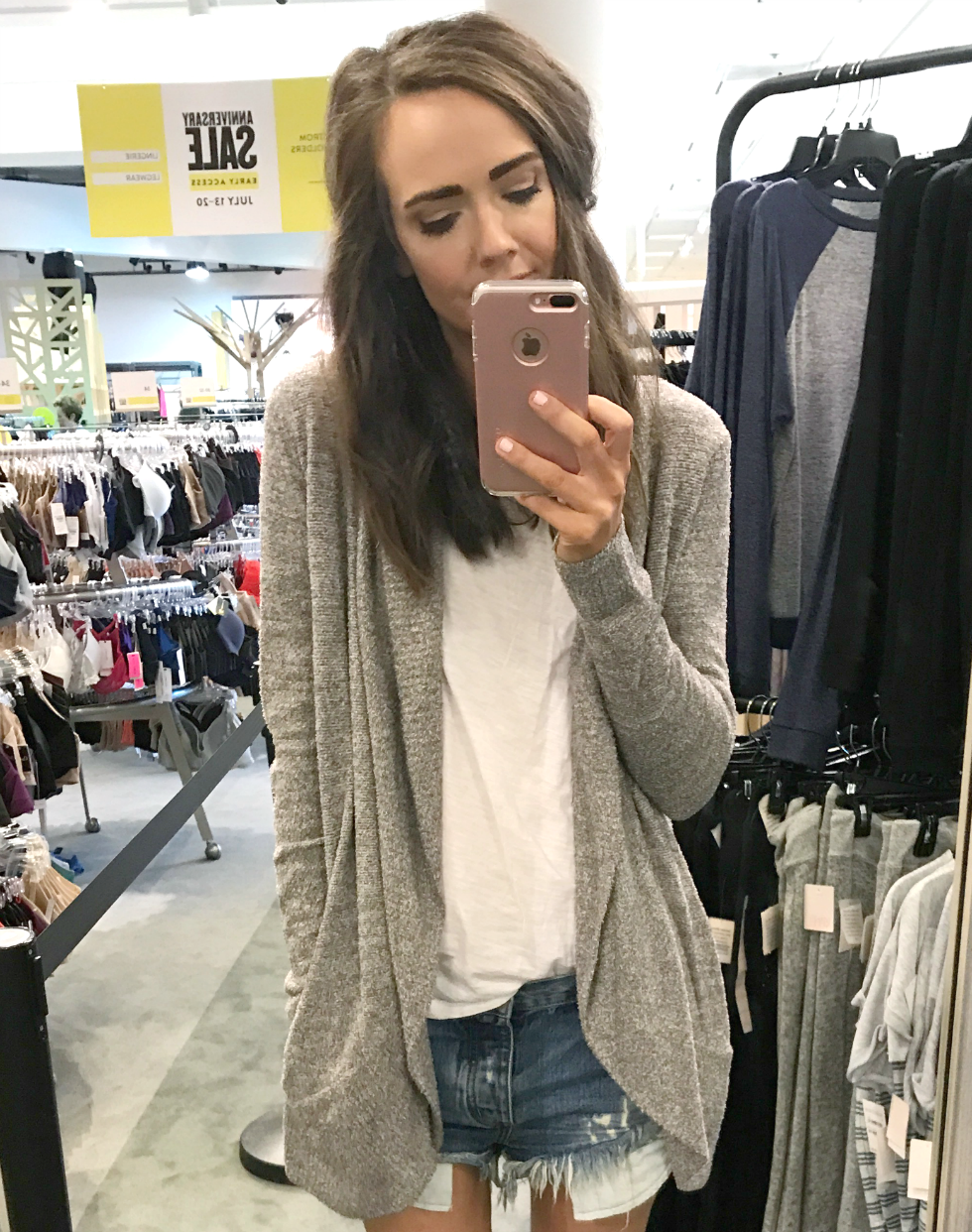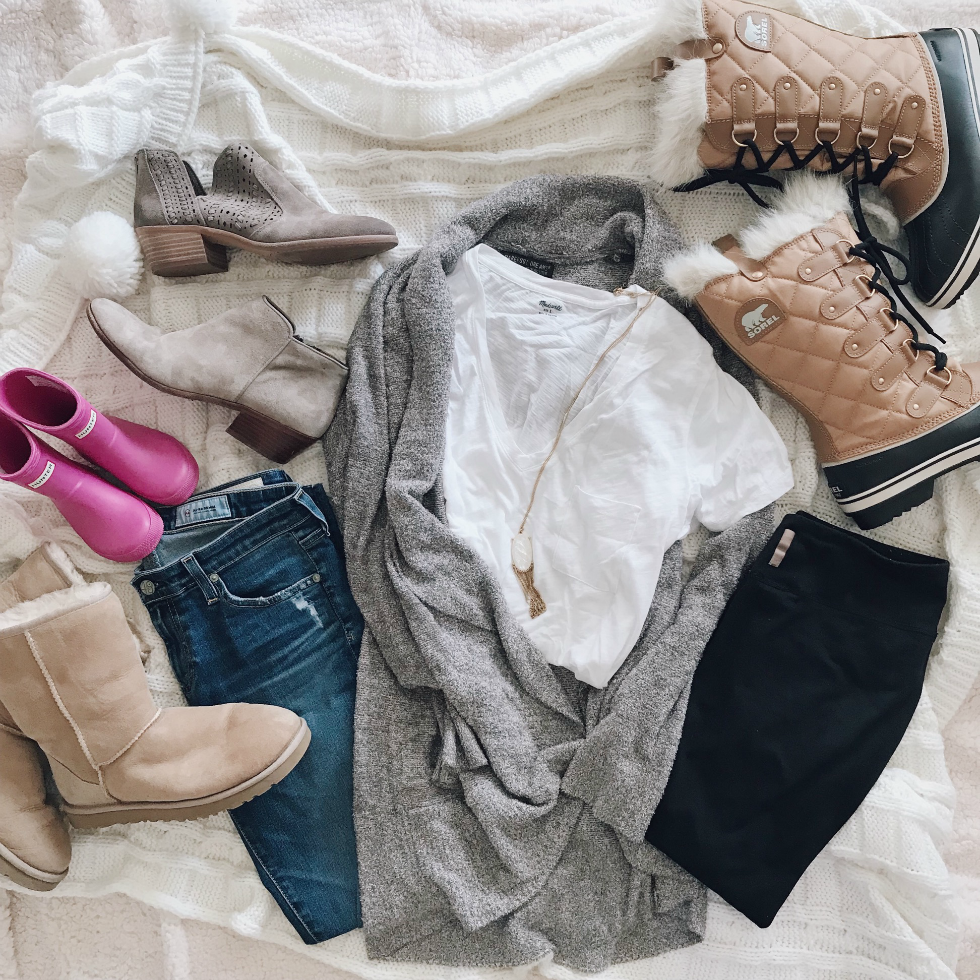 Soooo I thought it'd be fun as part of reflecting back on the past year, to share here with you what the most popular items were that you purchased from what I've shared and posted. No surprise that these are all basically MY favorites as well! You guys have excellent taste. ;)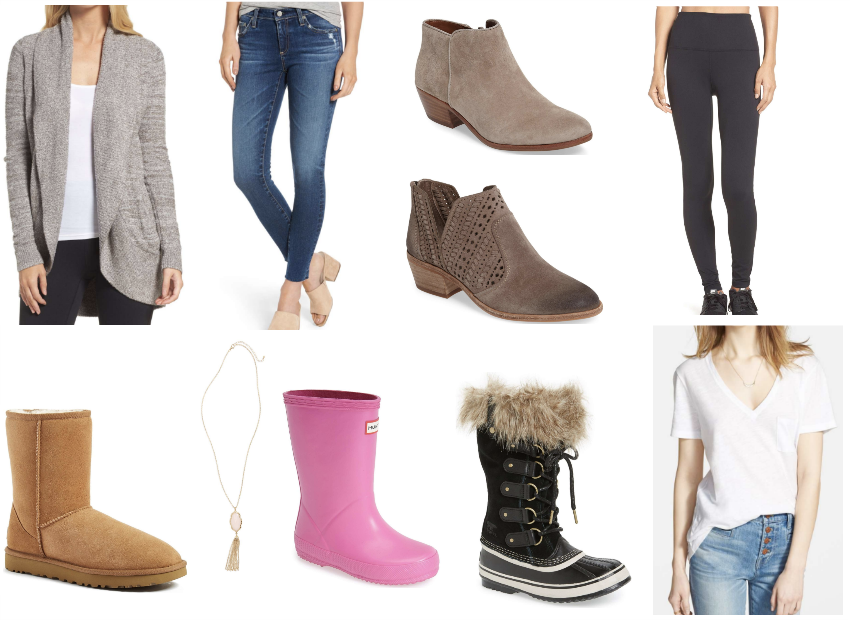 1- BAREFOOT DREAMS CARDIGAN – Well, this is a no-brainer. It's only literally the softest cardigan EVERRRR. Seriously, worth every penny.
2- AG THE LEGGING JEANS – Amazing fit, great quality and super comfortable jeans! No wonder they're the most popular pair this year. This is the year I finally dove into trying designer denim, and holy cow there is NO turning back, friends!
3- SAM EDELMAN BOOTIES – My absolute favorites, hands-down the most worn booties in my closet. I reach for these time and time again, and can see why they were so popular with you all too!
4- VINCE CAMUTO BOOTIES – Super cute, super comfortable, go with everything.
5- ZELLA HIGH WAIST LEGGINGS – My holy grail of leggings. Period.
6- UGG BOOTS – I love that Uggs were so popular this year! I'm a fan, always, through and through, so it's nice to see others convert as well. ;)
7- BP FRINGE NECKLACE – This was a huuuuge hit! Super affordable and a cute addition to any outfit. :)
8- KIDS HUNTER BOOTS – Because the littles need to match mama, obvi.
9- SOREL BOOTS – The must have boot of the winter. I have them and I live in CA. Hey. Don't judge. It gets cold here too! (The ones pictured that I own are HERE)!
10- MADEWELL TEE – Annnnd my very favorite basic tee EVER. I own in 5 colors. Obsessed is an understatement.
Yay for looking good and finding some new favorites for this year!
Which ones do you love most??
xo