This is a sponsored post written by me on behalf of Payless for IZEA. All opinions are 100% mine.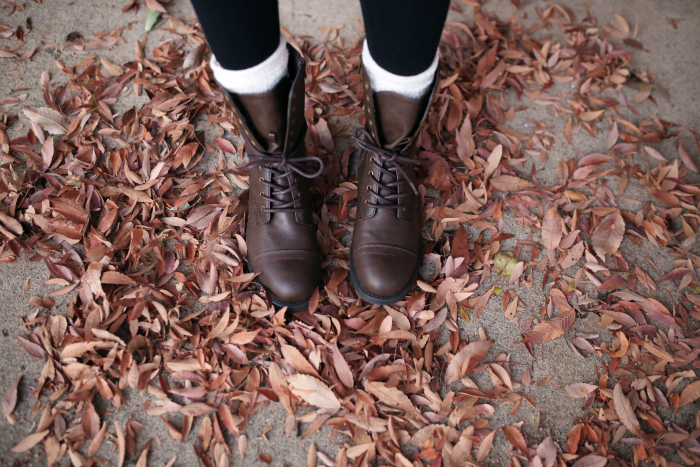 boots: c/o Payless
Is this the perfect fall outfit? Maybe. It's cozy and warm and super comfortable, all important things not only in the fall and winter, but also whilst pregnant. ;) Actually, scratch that. It's important all of the time, bump or no bump. This season, I just happen to be sporting a bump.
I am loving these lace-up boots for the fall/winter season. With some skinny black jeans or leggings and an effortless top, it's hard to go wrong here. And can you believe, they are another awesome Payless find?! I am seriously impressed by not only the selection at Payless of on-trend and cute shoes, but also the quality! You definitely get a great value, because of the cute shoes at a great price. My wallet thanks me. ;) And, they are so comfortable! I'll be living in these boots, thankyouverymuch. Obviously, it's not a place to get your high-end fashion, but when you want something cute, affordable and stylish, Payless is definitely a place to check out! I'm glad I did, because I snagged some awesome boots for a fraction of the price elsewhere. So really, I just feel like I'm winning over here, and isn't that the best feeling?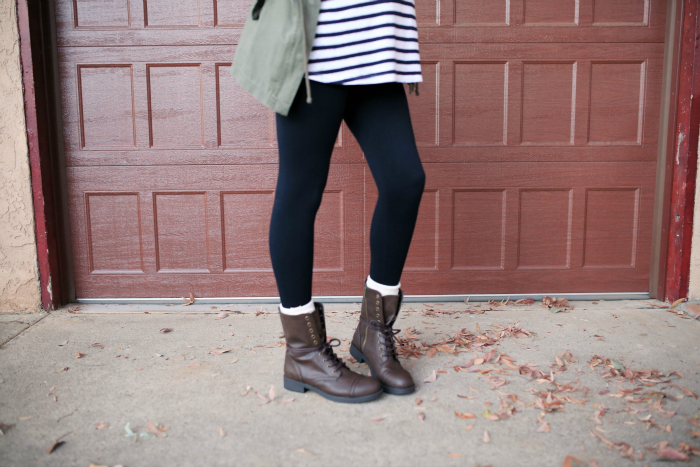 I paired my new lace-up boots with some comfortable leggings, some classic stripes and my favorite utility jacket. And don't forget the lace boot socks peeking out. It's all about the little touches, right? And add lace to anything and I'm a happy girl. I'm pretty excited that this baby is a little she, because the tiny baby clothes with lace on them? Oh my gosh, the cutest. But I digress.
What's your favorite cozy fall/winter outfit?
xo
p.s. Payless on Pinterest