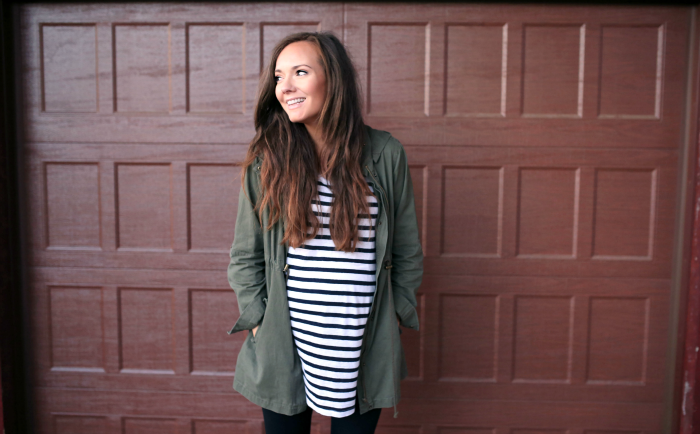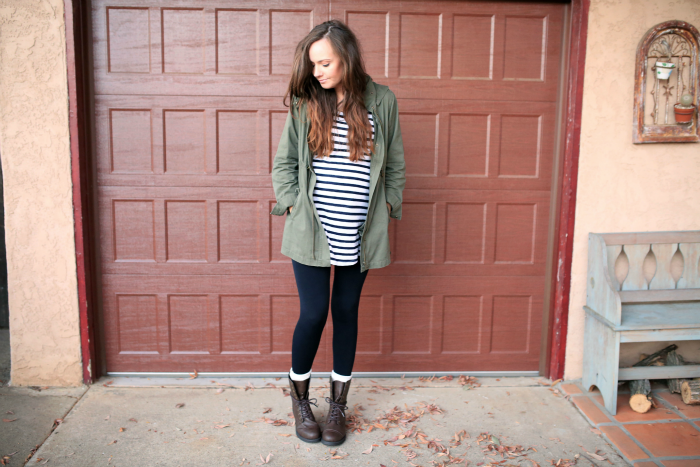 jacket: motherhood (30% off right now!) // top: c/o bae the label // leggings: c/o blanqi // boots: payless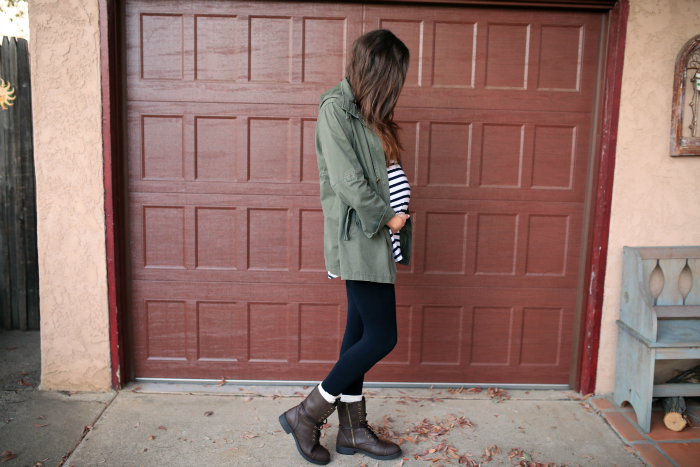 All I want to do is wear cozy clothes, okay. So this outfit? It's perfect. And these leggings from blanqi? OMG. Literally the most comfortable, ever. And I have tried quite a few pairs of maternity leggings. I know I have talked a lot about my love for Gap maternity leggings here, but they aren't thick and are sliiightly see-through, which is fine if you wear a long enough top, but sometimes the bump doesn't allow for that, and then you're screwed. These leggings though, they are my new favorite maternity leggings. They are opaque (allll of the high fives for that!!!) and thick and super soft and SO comfortable. I also really love the belly support they provide, with the full panel that you can pull over your bump (or not, if you don't want). And they're nice and long, which is a dream come true for my fellow long-legged ladies!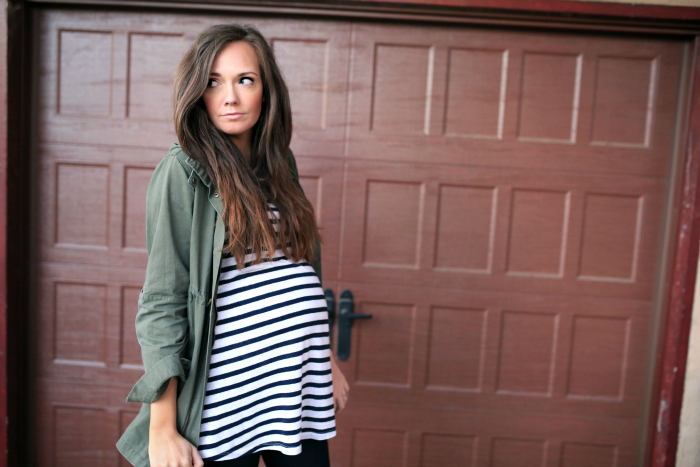 And now let's talk about this striped top from BAE the label. Another super comfy maternity piece that will last me longggg after pregnancy. I love how long it is, and I am already envisioning myself wearing it in the summer as a cute tunic top. Not that I'm ready for summer yet. I'm just getting excited about winter. Come on.
So, we had another ultrasound yesterday. It was just a growth check, to make sure Baby is growing as she should be. And she is! A healthy 4.5 pounds (which sounds massive to me, but I was assured is right on track) and of course, moving like crazy, as always. ;) Her heartbeat is strong and perfect and things are looking good. After lots of upsetting ultrasounds where we walked away feeling defeated and helpless, it's good to feel this peace that I have and to hear such good things. She is in the best hands possible! Amen and amen.
xo