So. The Saturday post. I don't usually post anything on Saturday, but I've decided to change that. Because, I mean, I guess I started to feel kind of sorry for Saturday, getting the shaft and everything. Yeah, sure, traffic is down on this particular day (which is a good thing! Yes to enjoying the weekend away from a computer!) and whatever, but I just kind of thought that maybe I want to be as consistent as I can here, and that includes not leaving out Saturday. 

With that being said, welcome to my new Saturday series! Each weekend I will share my favourites from the previous week. Song, clothes, verse, movie, food, book, stores, whatever. If I have been loving it, I'll share it here! Hope you guys enjoy!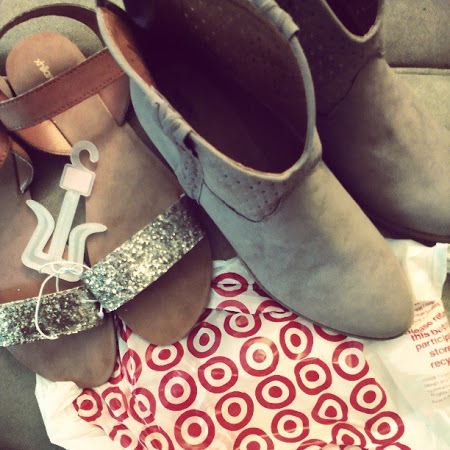 Store: Target. I have a feeling this one will make the list every week. They are just too good. The shoes! The shoes. I want all of the shoes.
TV Show: The Voice. I have seriously been loving it! This is my first year watching, and I just really appreciate how they only have people with real talent on the show (cough cough American Idol cough cough) and also the judges are all NICE to each other. Plus, I mean, Usher. Need I say more?
Verse: I have inscribed you on the palms of my hands. -Isaiah 49:16. I'm finding this one particularly comforting as of late.
Song: "Sail" by Awolnation has been on repeat for the past few weeks now. Still my favourite. Can't get enough.
Workout: I follow along with the weekly schedules from Tone It Up (check them out! Love these girls and the community so so much!) and this week I was loving the Summer Slim Workout. I did it 4 times through and felt like such a bad-A afterward. Trust.
What have you been loving this week?
xo
*"Saturday" word count: 5
twitter
instagram
pinterest
facebook