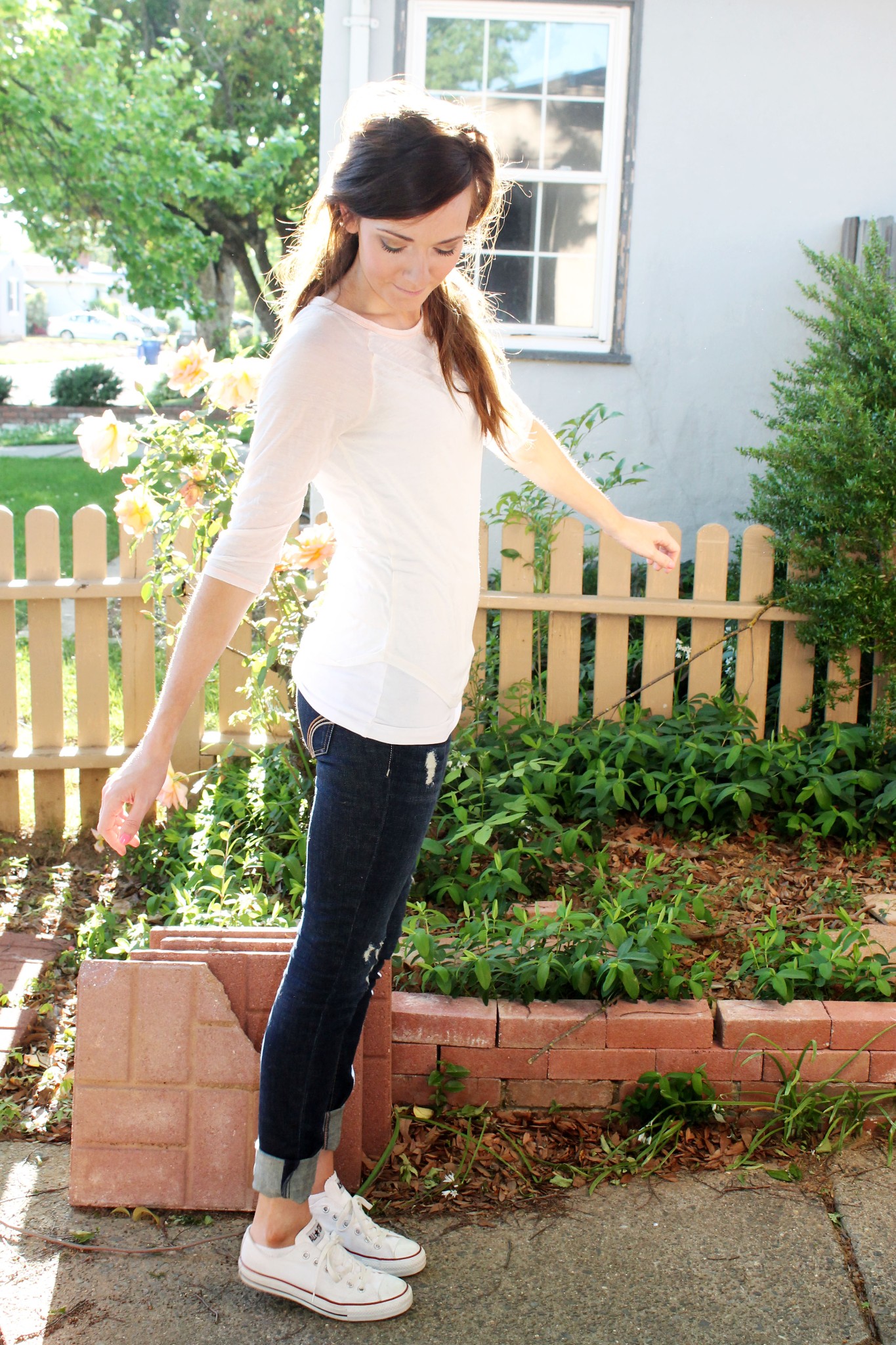 top: forever 21 // jeans: hollister // shoes: converse (here)
Going through my old journals is one of my favourite things to do. I can really be quite nostalgic when I want to be. It could very well be more of a fault than an asset, but anyway. I came across this, written in February of 2006, and loved it so much, I just wanted to share. It's silly, and you may laugh- and, whatever- but it's one of the few things that hasn't changed at all in 7 years:
i like when ballet class is over, and alicia and i stay in our leotards and tights and ballet slippers and do cartwheels all around the room.
when i grow up and have a house of my own, it is going to have two very important things:
a dark room & a big spacious dance room, with mirrored walls and bars.
and i am going to do cartwheels every day and never lose touch.
Zack, take notes. This is happening.

What are some things you want in your house, when you grow up? :)
Read More on Katie Did What